Russia Bombs Turkish Troops in Syria
Because you needed one more thing to worry about.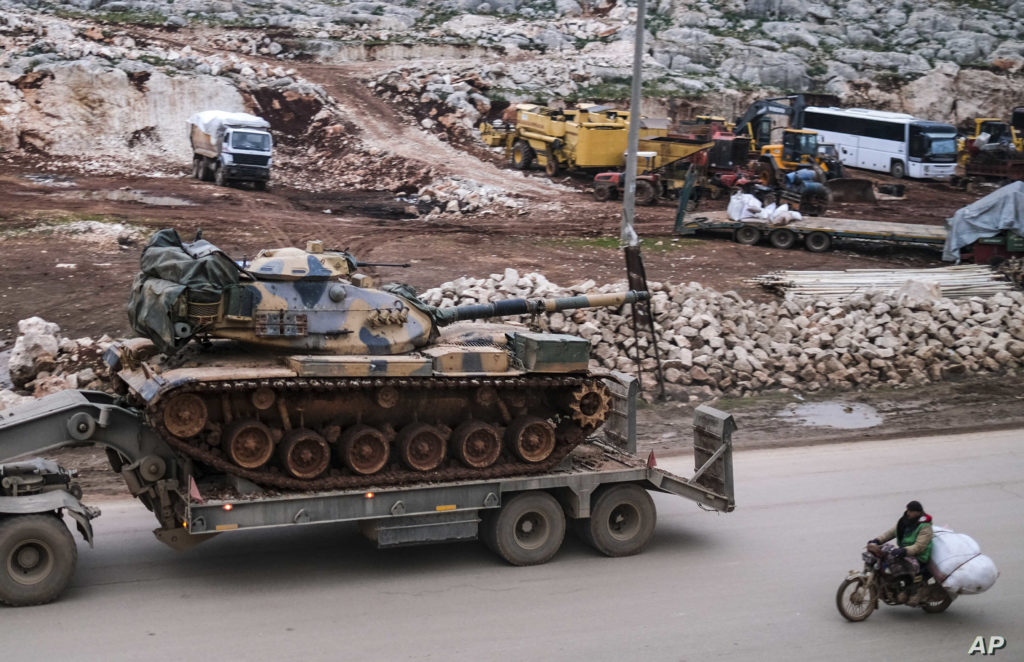 Carlotta Gall, reporting for the NYT ("Airstrike Hits Turkish Forces in Syria, Raising Fears of Escalation"):
The Turkish Army suffered mass casualties in an airstrike in northwest Syria late Thursday, an attack that could dramatically change the course of the Syrian war as fears grow of a direct conflict between Russia and Turkey, a NATO member.

At least 33 Turkish soldiers were killed and more than 30 wounded, said Rahmi Dogan, the Turkish governor of the southern province of Hatay, where the Turkish casualties were arriving.

Turkish officials said the strike had been carried out by Syrian government forces, but Russian jets have been conducting most of the airstrikes in the area in recent weeks. Turkish protesters in Istanbul converged on the Russian Consulate there early Friday, chanting "Murderer Russia! Murderer Putin!"

Turkish officials have avoided blaming the Russian government for aggression against their forces in Syria, hoping to avoid a direct confrontation with Russia's much stronger military and to keep a line open for talks with Russia's president, Vladimir V. Putin.

Russian officials could not be reached for comment late Thursday.
President Recep Tayyip Erdogan of Turkey convened an emergency meeting Thursday evening in Ankara, Turkish media reported. And Turkish forces began retaliating Thursday against Syrian forces in northeastern Idlib Province.
Having multiple military forces operating at cross purposes in the midst of a bloody conflict is inherently dangerous. That's why US and Russian forces worked so hard to keep lines of communications open—we wanted to avoid exactly this sort of incident. It's unclear at this juncture whether the Turkish troops were deliberately targeted or they were merely caught in the crossfire.
That Turkey is a NATO ally makes the situation more awkward. But there is zero Article 5 obligation to intervene on their behalf. They weren't subject to an armed attack within their borders—which would require the allies to treat it as though it were an attack on us all—but while they were operating in Syria.