Saban Cleared to Coach
Three negative tests have overturned an initial false positive.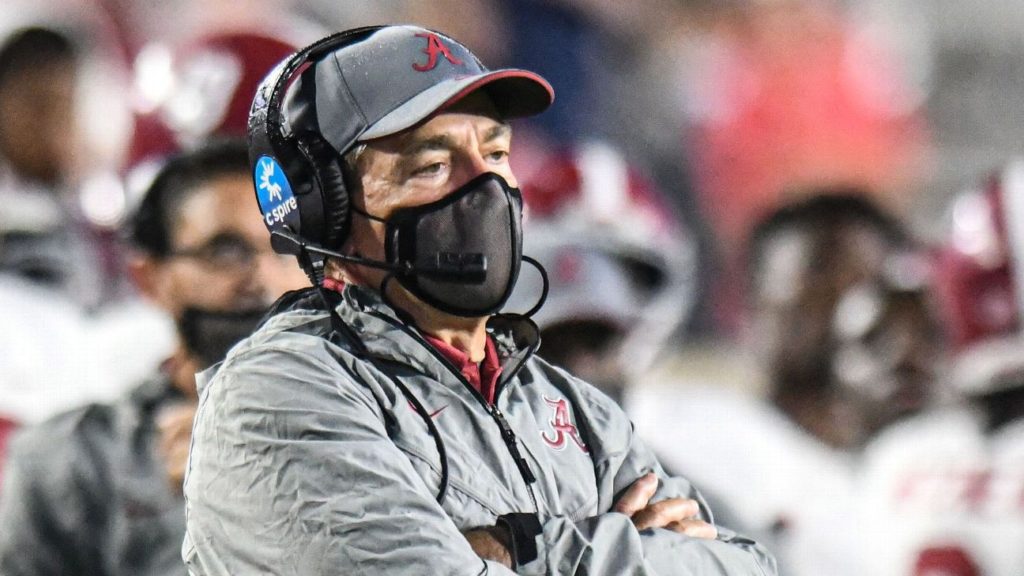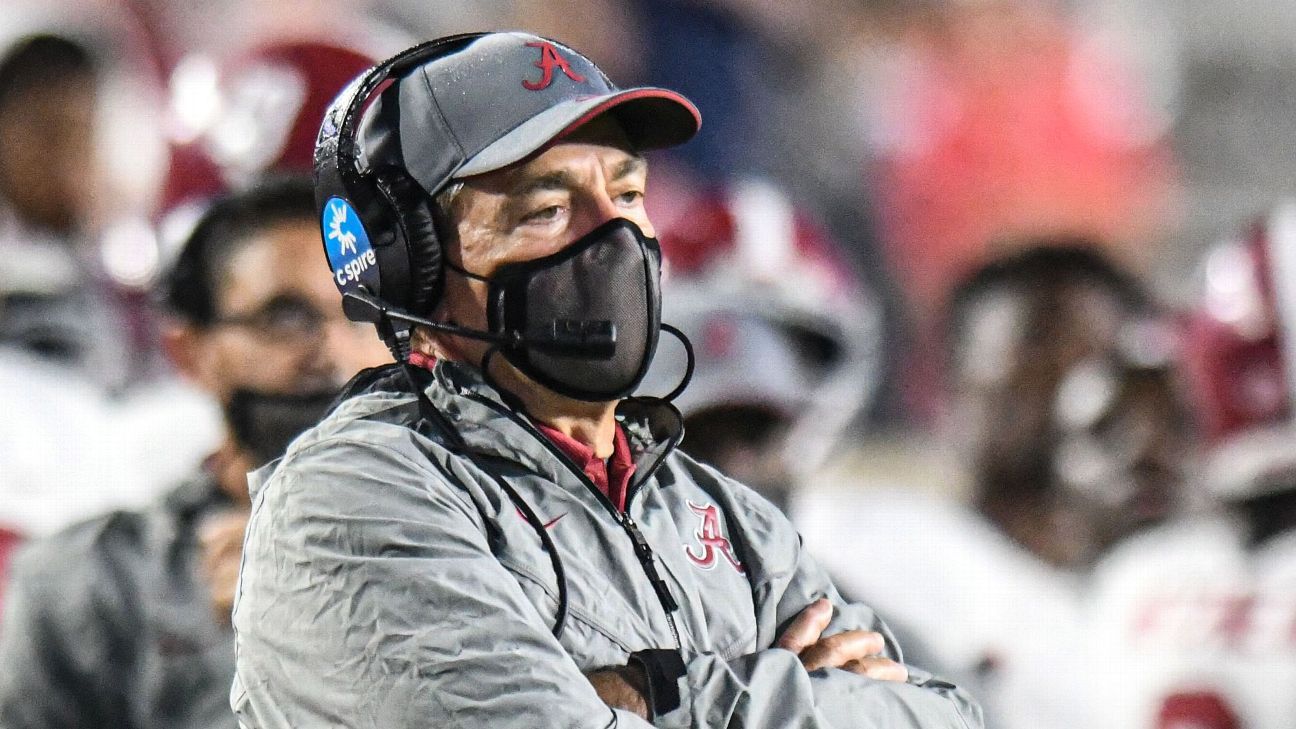 When Alabama Coach Nick Saban tested positive for COVID-19 Wednesday, it looked like he was going to be unable to direct the Crimson Tide's match against the Georgia Bulldogs tonight. Thankfully, it turns out that test was a false positive and he's now been cleared.
ESPN ("Alabama football coach Nick Saban cleared to return immediately after third negative COVID-19 test"):
Alabama coach Nick Saban has been cleared to coach in Saturday's game against No. 3 Georgia following a third negative COVID-19 test Saturday, the school announced.

Alabama team physician Dr. Jimmy Robinson said in a statement that Saban, who turns 69 later this month, had negative tests Thursday, Friday and Saturday following an initial positive test Wednesday.

The school added that two additional tests, from Thursday and Friday, were found to be negative at a separate lab.

"Due to the fact that Coach Saban has remained completely symptom-free and had five negative PCR tests, split between two separate labs, the initial test from Wednesday is considered a false positive under the SEC protocols," Robinson said. "… In accordance with the SEC Return to Activity and Medical Guidance Task Force Protocol and with the approval of The University of Alabama System Health and Safety Task Force, Coach Saban is medically cleared to safely return to activity effective immediately."

Saturday's test was flown to an SEC-approved lab in Mobile, Alabama, for a faster turnaround time. The school said the initial positive test came from an outside lab that the school uses to supplement the SEC's mandated testing.

Under SEC protocols, the initial positive test on Wednesday is now considered a false positive after Saban remained asymptomatic with three consecutive negative tests. That allows him to coach the No. 2 Crimson Tide in Saturday night's nationally televised game against Georgia at Bryant-Denny Stadium.
Given that the Tide played at Ole Miss last Saturday and that team had a massive outbreak of the disease shortly after, it seemed reasonable to assume a connection. But it now seems that it was just a bad test.
Indeed, after several players tested positive coming back from their extended break, the team has enacted strict protocols, including daily testing, with zero positive tests since. It seemed odd that the soon-to-be-69-year-old head coach (and the school's athletic director*) were the only ones affected.
__________________
*One presumes his test was a false positive as well but I have seen no reports on the matter. The urgency for someone in an off-field position is presumably a bit less.