San Fran Pet Ban?
San Francisco is considering banning the sale of pets in the city limits.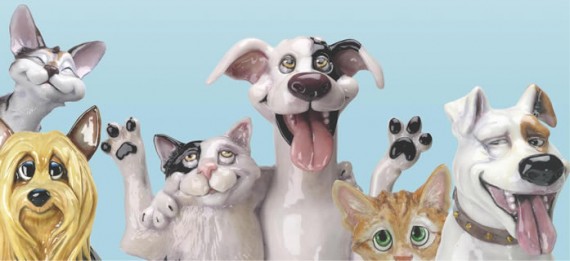 Apparently not content with banishing sugary drinks from city buildings, San Francisco is considering banning the sale of pets in the city limits.
Sell a guinea pig, go to jail.

That's the law under consideration by San Francisco's Commission of Animal Control and Welfare. If the commission approves the ordinance at its meeting tonight, San Francisco could soon have what is believed to be the country's first ban on the sale of all pets except fish.

That includes dogs, cats, hamsters, mice, rats, chinchillas, guinea pigs, birds, snakes, lizards and nearly every other critter, or, as the commission calls them, companion animals.

"People buy small animals all the time as an impulse buy, don't know what they're getting into, and the animals end up at the shelter and often are euthanized," said commission Chairwoman Sally Stephens. "That's what we'd like to stop."

San Francisco residents who want a pet would have to go to another city, adopt one from a shelter or rescue group, or find one through the classifieds.
Granted, this is inspired by a reasonable concern and driving to another town isn't exactly an arduous burden for most people.   Still, this seems rather silly.
Why not, instead, have some sort of cooling off period?   Say, you have to leave a deposit and then come back three days later if you really want that puppy?   Surely, that would be both less an infringement on liberty and more effective than making people go to Oakland for their hamsters?