Soda Bans and Reductio Creep
San Francisco's ban on sugary drinks is the latest example of nanny state reductio creep.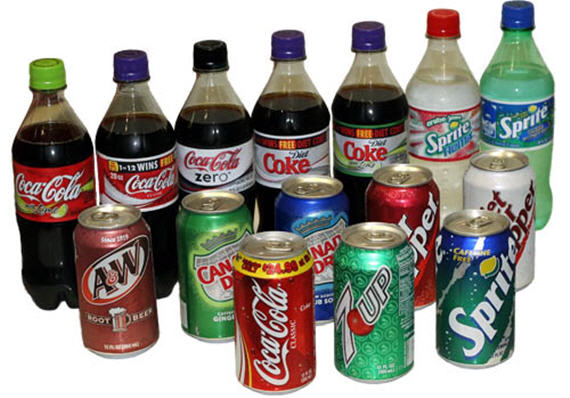 Back in 2002, Julian Sanchez, who seems to coin a new meme every couple of years, came up with a beaut:
Reductio creep is the process by which an insane extension of some principle, offered as a reductio ad absurdum of that principle, is soon afterwards realized.
His inspiration was a fat guy suing McDonald's for making their burgers so tempting, thus fulfilling the predictions of those who said this would be the inevitable result of successful lawsuits against tobacco companies.
Well, we're now seeing the related prophecies of those, like my late father, who saw no end to government intrusions into our personal choices once they got away with banning smoking from public spaces.
Richard Fernandez points to a new San Francisco executive order which "dictates vending machines on city property can no longer dispense Coke, Pepsi and other calorically sweetened beverages. Sports drinks and artificially sweetened water also are included in the ban.  Juices must be 100 percent fruits or vegetables with no added sweeteners."   Michigan and other localities are contemplating similar measures.
He titles his post "Kobayashi Maru" after a famous no-win scenario at the fictional Star Fleet Academy but I'm not seeing the connection to his essay.  My guess, which indeed prompted me to click over to the post from the excerpt in my feed reader, was that he was going to describe a way in which, following the example of James T. Kirk,  the ban would be cleverly circumvented by an industry — or consumers — unwilling to settle for a no-win outcome.
And my guess is that it will be.  People aren't buying Cokes and Gatorade because their preferred alternative, cold water, is unavailable to them.  Rather, they decidedly want something sweet and/or caffeinated.  So, one presumes that people will either start bringing said drinks to work with them or frequently leave the building to acquire them from street vendors who will inevitably pop up directly outside.    If so, then the outcome will be a loss of revenue to the city without the desired health benefit.
That's, after all, what happened with smoking bans.   True, there has been a decline in smoking — albeit one that's somewhat reversed itself in recent years.  But there has also been a loss of productivity as tobacco addicts constantly leave the office and congregate in designated — or even undesignated — smoking areas.    And, of course, rather than smoking in their own offices, they now create a disgusting stench right outside the main door that the rest of us have to wade through.