Saturday Afternoon Funnies
A song and some passing thoughts on supermarket tabloids.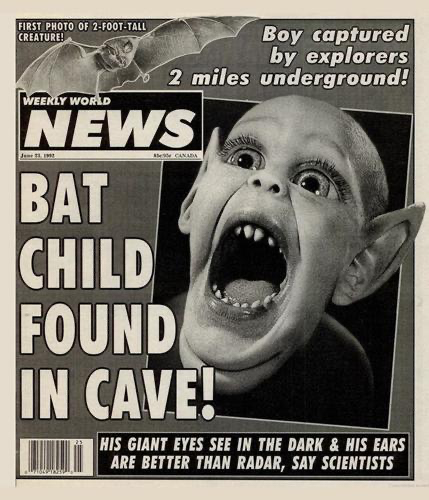 James Joyner's post, National Enquirer Voters, reminded me of this gem, an early Weird Al original, Midnight Star (which will not embed for some reason, so you'll have to click through). It is from his second album, Weird Al Yankovich in 3-D from 1984 (which I had on vinyl back in the day). It still is quite amusing.
I am also reminded that I remember being told by my mother when I was a wee lad that the Enquirer and like publications were utter nonsense and I have long struggled to understand their appeal. I remember being a kid and marveling that the National Enquirer had a circulation of over one million (and I still remember their "Inquring Minds Want to Know" ads from the 80s). All of this is just an example of how the current meme-cultural on social media is not so much a new phenomenon than it is a new manifestation of long-standing gullibility in some segments of the population.
Another favorite to go along with the batboy: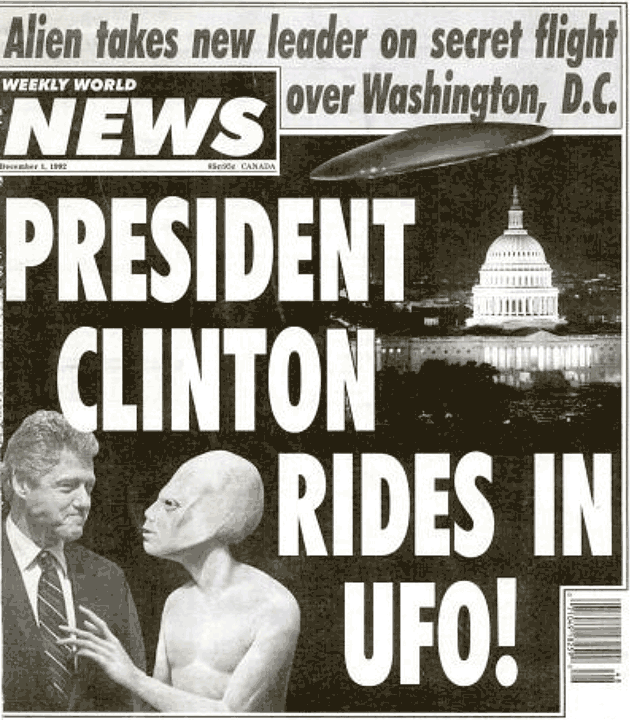 More via Mother Jones: Hillary's Alien Baby And 7 Other Out-of-This-World Tabloid Tales.
In my youth, I thought, "surely, no one takes this seriously." Deep into my middle age, I have to accept the grim fact that a lot of people probably did.