SCOTUS Strikes Down New York Church Closures
The right to worship trumps the public's health.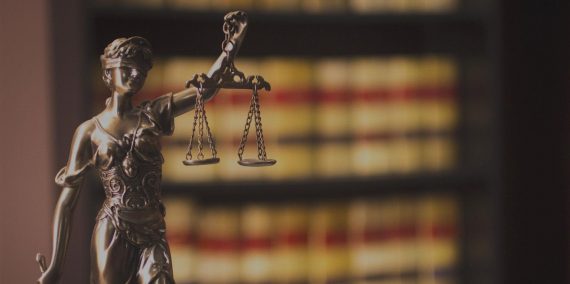 WaPo's Robert Barnes ("Supreme Court relieves religious organizations from some covid-related restrictions"):
The Supreme Court's new conservative majority late Wednesday night sided with religious organizations in New York that said they were illegally targeted by pandemic-related restrictions imposed by Gov. Andrew M. Cuomo to combat spiking coronavirus cases.

The 5 to 4 order was the first show of solidified conservative strength on the court since the confirmation of Justice Amy Coney Barrett, whom President Trump chose to replace liberal Justice Ruth Bader Ginsburg following her death in September. The decision differed from the court's previous practice of deferring to local officials on pandemic-related restrictions, even in the area of constitutionally protected religious rights.

"Even in a pandemic, the Constitution cannot be put away and forgotten," said the unsigned opinion granting a stay of the state's orders. "The restrictions at issue here, by effectively barring many from attending religious services, strike at the very heart of the First Amendment's guarantee of religious liberty."

The limits were severe, at times limiting worship services to only 10 people. But the state said they were necessary to deal with "hot spots" of virus outbreaks.

The Supreme Court's order was issued just before midnight, and five justices wrote separately.

Chief Justice John G. Roberts Jr., who had been the court's pivotal member in previous emergency applications seeking relief from virus-related restrictions, dissented along with the court's three liberal members. He noted that while the court was considering the petitions, Cuomo, a Democrat, had eased the restrictions, and thus there was no need for the court to intervene now. "It is a significant matter to override determinations made by public health officials concerning what is necessary for public safety in the midst of a deadly pandemic," Roberts wrote for himself.

Justice Sonia Sotomayor said the court was intervening where it should not. "The Constitution does not forbid States from responding to public health crises through regulations that treat religious institutions equally or more favorably than comparable secular institutions, particularly when those regulations save lives," she wrote, adding, "Justices of this court play a deadly game in second guessing the expert judgment of health officials about the environments in which a contagious virus, now infecting a million Americans each week, spreads most easily."

The issue has divided the court before. In past cases, Roberts agreed with conservative justices who turned down petitions from prisoners seeking intervention, allowing local corrections officials to set the rules for dealing with the virus. But Roberts sided with the liberals, when Ginsburg was alive, to leave in place restrictions in California and Nevada that imposed strict limits on in-person services at houses of worship.

In the California case, Roberts wrote that fast-changing conditions meant the courts should defer to local officials charged with protecting the public. They "should not be subject to second-guessing by an unelected federal judiciary, which lacks the background, competence and expertise to assess public health and is not accountable to the people," he wrote.

But the court's more conservative justices said it violated the Constitution for local officials to impose more drastic restrictions on houses of worship than on businesses considered essential.

In a speech to the conservative Federalist Society earlier this month, Justice Samuel A. Alito Jr. amplified his objections, saying the pandemic "has resulted in previously unimaginable restrictions on individual liberty." He continued: "This is especially evident with respect to religious liberty. It pains me to say this, but in certain quarters religious liberty is fast becoming a disfavored right."

Justice Neil M. Gorsuch, another Trump appointee to the court, took pointed aim at Roberts's opinion in the California case, and declared that it should no longer guide lower courts when weighing pandemic-related restrictions on religious services. "Courts must resume applying the Free Exercise Clause," Gorsuch wrote. "Today, a majority of the Court makes this plain." He said the order should dispel "misconceptions about the role of the Constitution in times of crisis, which have already been permitted to persist for too long."
NYT's Adam Liptak ("Splitting 5 to 4, Supreme Court Backs Religious Challenge to Cuomo's Virus Shutdown Order") adds:
The order was the first in which the court's newest member, Justice Amy Coney Barrett, played a decisive role.

The court's ruling was at odds with earlier ones concerning churches in California and Nevada. In those cases, decided in May and July, the court allowed the states' governors to restrict attendance at religious services.

The Supreme Court's membership has changed since then, with Justice Barrett succeeding Justice Ruth Bader Ginsburg, who died in September. The vote in the earlier cases was also 5 to 4, but in the opposite direction, with Chief Justice Roberts joining Justice Ginsburg and the other three members of what was then the court's four-member liberal wing.

[…]

In an unsigned opinion, the majority said Mr. Cuomo's restrictions violated the First Amendment's protection of the free exercise of religion.

In a concurring opinion, Justice Neil M. Gorsuch said Mr. Cuomo had treated secular activities more favorably than religious ones.

"It is time — past time — to make plain that, while the pandemic poses many grave challenges, there is no world in which the Constitution tolerates color-coded executive edicts that reopen liquor stores and bike shops but shutter churches, synagogues and mosques," Justice Gorsuch wrote.
POLITICO's Josh Gerstein ("Major shift at Supreme Court on Covid-19 orders") adds:
"Stemming the spread of COVID-19 is unquestionably a compelling interest, but it is hard to see how the challenged regulations can be regarded as 'narrowly tailored,'" the court wrote in an unsigned opinion. "They are far more restrictive than any COVID-related regulations that have previously come before the Court, much tighter than those adopted by many other jurisdictions hard-hit by the pandemic, and far more severe than has been shown to be required to prevent the spread of the virus at the applicants' services."

[…]

Sotomayor vigorously disputed the contention that the religious groups were being unfairly discriminated against, arguing that comparisons between religious services and liquor or big-box stores were overly facile because the virus-related health risks posed by what people do in those places are starkly different.

"Unlike religious services … bike repair shops and liquor stores generally do not feature customers gathering inside to sing and speak together for an hour or more at a time," she wrote.
As much as conservatives decry judicial activism, that's what they did in this ruling. They have substituted their judgment for that of the state officials elected to make these decisisons.
The right of Americans to freely exercise their religion is robust but not absolute. It has been settled for six decades now that, "'If the State regulates conduct by enacting a general law within its power, the purpose and effect of which is to advance the State's secular goals, the statute is valid despite its indirect burden on religious observance unless the State may accomplish its purpose by means which do not impose such a burden."
Whether correct or not, the government of New York has determined that capacity restrictions are required in areas where COVID infection rates are high. They have further differentiated by different types of gatherings and establishments based on weighing the scientific evidence and public policy impacts. Again, the judgments could well be incorrect. But they're ones Cuomo has been elected to make by the people of New York.
The secular purpose of the restrictions is undisputed: saving lives. And there is no available alternative that would achieve the same goal.
To the layman, it may well seem outrageous that liquor stores and bike shops are allowed to remain open while churches are not. But Sotomayor is right: incredibly different behaviors take place in these venues. Church services simply entail much longer periods of contact—and, yes, singing, which is a particularly robust way to spread the disease—with more people. Bike shops tend not to be crowded or require long visits. Liquor stores are very much in and out. And singing tends to be strongly discouraged in both.