Washington Privatizes Liquor Sales, Jacks Up Costs
Washington has become the first state in decades to privatize its state-run liquor stores. They've coupled this with onerous fees on private distributors.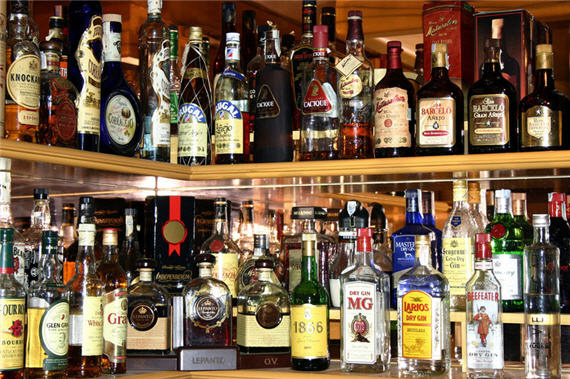 Washington has become the first state in decades to privatize its state-run liquor stores. They've coupled this with onerous fees on private distributors.
Reuters ("Liquor sticker shock stirs up Washington state drinkers"):
Washington state has extricated itself from decades in the liquor business, a move that is likely to give drinkers a headache when they reach for bottled spirits on local store shelves.

Under a measure approved by voters in November, Washington on Friday became the first state since the repeal of Prohibition in 1933 to privatize a government-run liquor retail and distribution system dating to the 1930s. The measure also changed the state's wine distribution laws, established new regulations for alcohol advertising, created new franchise protections for liquor distributors and allowed grocery stores, already permitted to sell beer and wine, to sell spirits.

The bad news for customers is that on average, per-bottle prices on liquor could rise between 10 percent and 30 percent, retailers say. The initiative imposed a new fee structure that raises those costs by 27 percent, which will likely be passed on to consumers, said Brian Smith, spokesman for the Washington State Liquor Control Board.

On Saturday there were indications prices were on the upswing. A bottle of Glenlivet 12-year single malt Scotch whisky sold for $54.63 at a Safeway in the Seattle suburb of Kirkland. That compares to $39.95 under state-mandated prices before the change went into effect, according to a database posted on the website of the Seattle Times newspaper.

The state's markup on wholesale liquor had been nearly 52 percent. The new private-sector markup could be as high as 72 percent, including newly imposed state fees, Smith said. "Prices have gone up because of the fees," Smith said.

The liquor board on Saturday could not provide information on exactly how much prices have risen across the state.

The new law imposes two additional taxes, referred to as license fees, that businesses pay to the state for the privilege of selling liquor – 10 percent paid by wholesale distributors and 17 percent paid by retailers.

A state analysis of the new law predicted that those costs would be largely passed on to consumers in the form of markups.
Well, who the hell else are they going to pass them on to?
In Virginia, where I live, the state runs the liquor stores. Republican Governor Bob McDonnell has proposed privatizing liquor sales but has found no support in the state legislature. Oddly, the District of Columbia, where I work, has private liquor stores and, from a very cursory sampling, prices vary wildly depending on what part of town one shops.  Certainly, one can find deals in DC that beat the prices in the state stores in the Commonwealth.
A 52 percent markup on a monopoly product (leastwise, for those who don't live near another state border) that's in very high demand is a pretty sweet deal. I can understand why Washington politicians were reluctant to give up that racket. But replacing it with a 27 percent fee structure is outrageous.