Virginia Privatizing Alcohol Sales?
Virginia's governor wants the state to get out of the liquor business after 76 years. It's about time.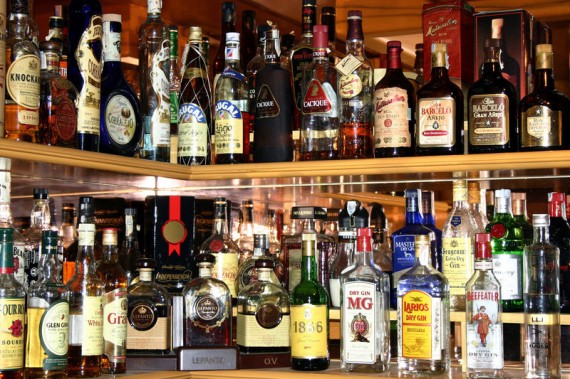 If the governor gets his way, my home state will get out of the liquor business after 76 years.
For months, aides to Virginia Gov. Robert F. McDonnell have been meeting behind closed doors with alcohol retailers and wholesalers, public safety officials and faith-based groups to come up with a way to fulfill one of the governor's most notable campaign promises: privatizing the state's liquor stores.

The consequences of what they come up with are potentially enormous and would amount to one of the most noticeable changes in the relationship between Virginians and their government in years, if not decades.

For the drinking-age public, a privatized system could mean many more liquor stores, a much wider variety of libations and lower prices. Like beer and wine, liquor could be sold in grocery stores, big-box stores such as Wal-Mart or anywhere else a licensed dealer chooses to locate.  For the state's ailing transportation network, it would mean a jolt of fresh cash that McDonnell (R) urgently needs as part of his plan to fix roads. Two of McDonnell's other primary sources of new money for transportation — drilling offshore and tolling interstate highways — are highly unlikely to generate any money anytime soon.

And for McDonnell, who opposes government-run liquor stores on free-market principles, bringing Democrats and Republicans together on a major issue would show that he can deliver on his promises and be the kind of bipartisan leader he has pledged to be.

Del. David B. Albo (R-Fairfax), who supports privatization, said changing the way Virginia sells alcohol after 76 years would be a huge victory for McDonnell, the General Assembly and Virginia. "It's going to be a big deal if it happens," Albo said. "We've been doing it the same way since Prohibition."

But making it happen will be anything but easy. Alcohol sales bring in about $220 million a year, and many lawmakers — particularly the Democrats who hold a majority in the state Senate — are unwilling to support privatization unless it generates much more than that. Many others, including some religious conservatives in McDonnell's party, are fearful that privatizing alcohol sales will lead to a glut of liquor stores and a rise in drunken driving and other alcohol-related problems.
There's no earthly reason the state government should be in the business of retail sales.    I have no issue with licensing and closely regulating alcoholic beverages, the misuse of which can impose serious negative externalities on society, but am baffled by the idea that the Commonwealth needs to actually own the stores.