Seattle School Allegedly Renames Easter Eggs "Spring Spheres"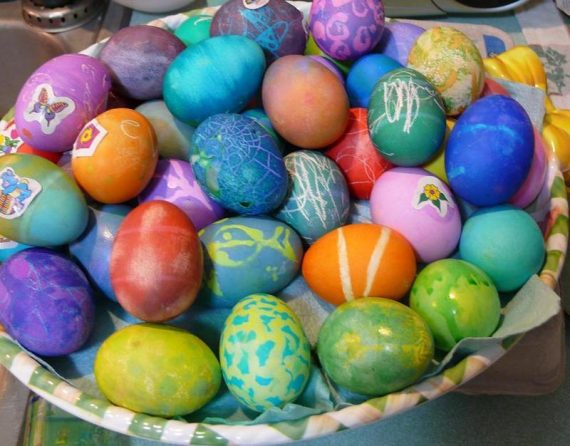 A Seattle area school seems to have declared "war" on Easter:
A sophomore at a local private high school thinks an effort to make Easter politically correct is ridiculous.

Jessica, 16, told KIRO Radio's Dori Monson Show that a week before spring break, the students commit to a week-long community service project. She decided to volunteer in a third grade class at a public school, which she would like to remain nameless.

"At the end of the week I had an idea to fill little plastic eggs with treats and jelly beans and other candy, but I was kind of unsure how the teacher would feel about that," Jessica said.

She was concerned how the teacher might react to the eggs after of a meeting earlier in the week where she learned about "their abstract behavior rules."

"I went to the teacher to get her approval and she wanted to ask the administration to see if it was okay," Jessica explained. "She said that I could do it as long as I called this treat 'spring spheres.' I couldn't call them Easter eggs."

Rather than question the decision, Jessica opted to "roll with it." But the third graders had other ideas.

"When I took them out of the bag, the teacher said, 'Oh look, spring spheres' and all the kids were like 'Wow, Easter eggs.' So they knew," Jessica said.
Now, I'm usually on the secular side of church-state issues but this one (assuming it's true) strikes me as a ridiculous over-reaction by a teacher afraid of offending someone. Despite their name, there's nothing about Easter eggs that has anything to do with the Christian holiday Easter. Instead, like Christmas trees and the Easter Bunny, it appears to be one of those pagan traditions that was adopted by early Christians and has been passed down ever since. It's an entirely secular thing, otherwise we'd be talking about the White House Spring Sphere Roll, which just sounds silly.
H/T: American Thinker