Secret Service Chief Out as Part of DHS Shakeup
The tumultuous turnover at the top of the Trump team is too much.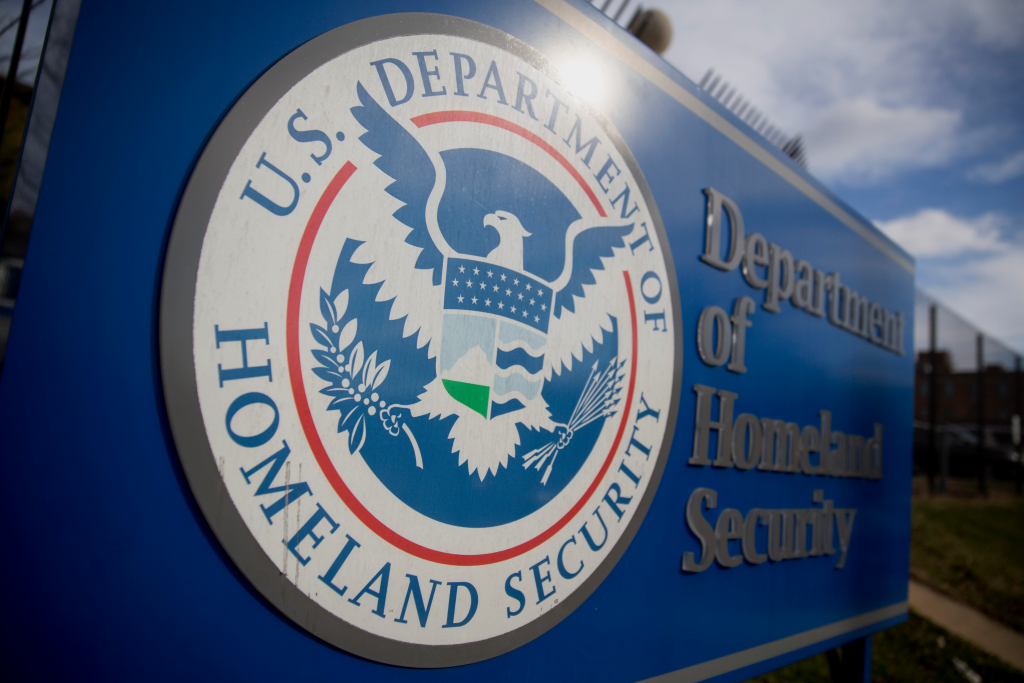 As Steven Taylor posted, President Trump ousted Homeland Security Secretary Kirstjen Nielsen yesterday afternoon. That move was apparently just the beginning.
This afternoon, news began to circulate that the Secret Service director was out as well.
U.S. Secret Service Director Randolph Alles is soon to be out of his job.
White House press secretary Sarah Huckabee Sanders said in a statement that Alles "has done a great job at the agency over the last two years, and the President is thankful for his over 40 years of service to the country."

Alles "will be leaving shortly," Sanders said, adding that President Donald Trump "has selected James M. Murray, a career member of the USSS, to take over as director beginning in May."

An initial report from CNN cited multiple administration officials saying Trump had instructed his acting chief of staff, Mick Mulvaney, to fire Alles. A source, who asked to remain anonymous to discuss Alles' departure, told CNBC that the Secret Service chief had been asked to submit an exit plan 10 days ago.


In an internal email sent to USSS staff reported Monday afternoon by CNN's Jim Acosta, Alles insisted that he had not been fired. Rather, Alles wrote that he was "told weeks ago by the administration that transitions in leadership should be expected across the Department of Homeland Security."

CNBC, "Randolph Alles is out as Trump's Secret Service chief"
I didn't think much of it. Alles is hardly a household name, after all.
But then the other shoe dropped: it appears to be part of a larger shake-up.
White House senior adviser Stephen Miller wants to make sure that outgoing Homeland Security Secretary Kirstjen Nielsen is only the first of a string of senior officials headed out the door, as he is given more authority over immigration policy.


The President has also pushed in recent weeks to reinstate the family separation policy, which Nielsen resisted, a source familiar with the discussions says. Trump rescinded that policy amid public outrage and scrutiny from the courts last summer.


Miller's heightened influence within the West Wing has been aided by the President, who recently told aides in an Oval Office meeting that Miller was in charge of all immigration and border related issues in the White House, according to a person familiar with the meeting.


Trump administration officials say that Miller, who played key a role in Nielsen's ouster, wants the President to dismiss the director of United States Citizenship and Immigration Services, Lee Cissna, and the department's general counsel, John Mitnick. United States Secret Service Director Randolph "Tex" Alles, is also being removed from his position, multiple administration officials tell CNN.

"There is a near-systematic purge happening at the nation's second-largest national security agency," this official says.

CNN, "Stephen Miller wants Trump to oust more senior leaders at Homeland Security"
I have no idea who the "official" is, much less what their agenda might be. "Purge" is a rather ominous word.
Presidents have every right to replace appointees with whom they're dissatisfied. "I serve at the pleasure of the President" is a cliche because it's true. And, certainly, many Presidents have conducted shake-ups of under-performing cabinet departments.
Still, this administration has had an unusually high degree of turnover in top national security posts. Just a bit over two years in, we're on our third National Security Advisor, third White House Chief of Staff,* second Secretary of State, and are awaiting our third Secretary of Homeland Security* and second Secretary of Defense. And that's to say nothing of turmoil at slightly lower levels.
*In fairness, this is double-counting John Kelly, who was Trump's first Secretary of Homeland Security and second Chief of Staff.