Georgia County Abandons Plan To Close Polling Stations In Rural Areas
A Georgia County is abandoning a dubious plan that would have closed 2/3 of the county's polling stations.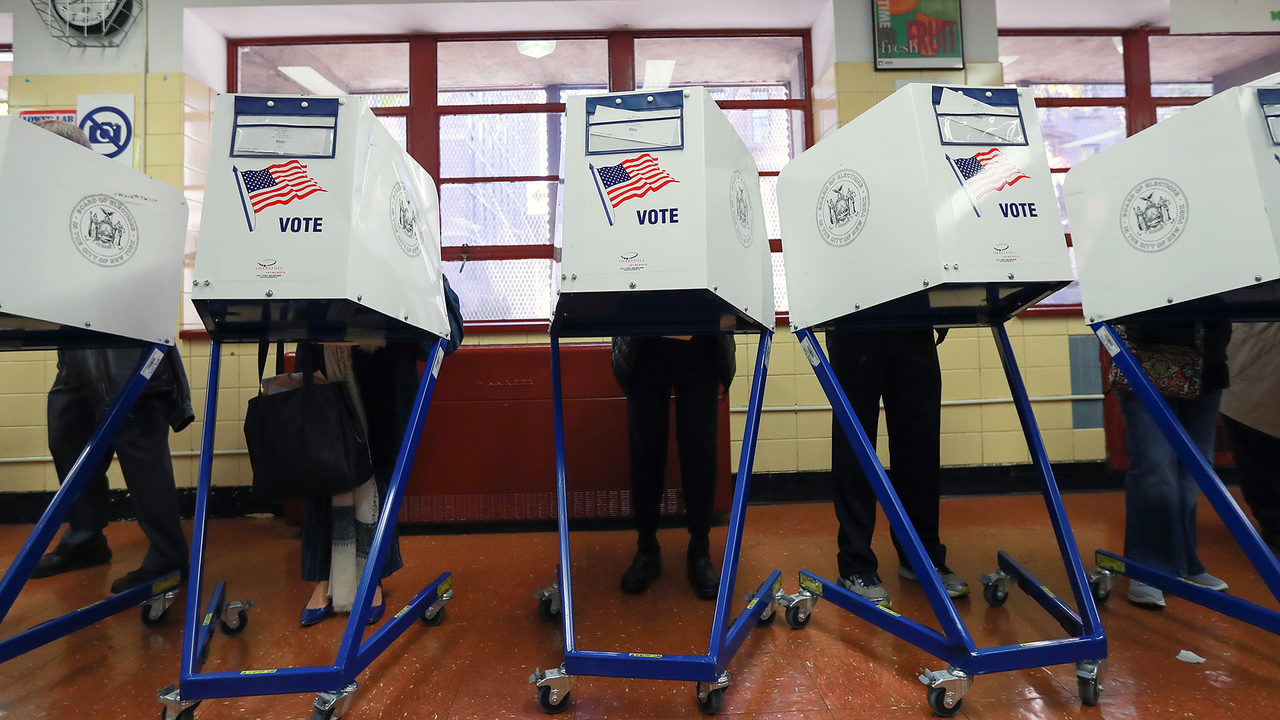 As Steven Taylor noted on Sunday, Randolph County, Georgia, a rural county some two hours north of Atlanta had announced last week that it was considering a plan that would close two-thirds of the polling places in the county. Not surprisingly, a preliminary analysis made it clear that this plan would have had its greatest impact on the county's minority voters. While the purported reason for the decision was the alleged failure of these facilities to comply with the Americans With Disabilities Act (ADA), the announcement was met with widespread protest based on the charge that the move would make it more difficult for the county's minority population and that at least part of the motivation behind the decision was to make it harder for this segment of the population to vote.
Now, with the week drawing to a close, it is being announced that the closure plan is being abandoned:
CUTHBERT, Ga. — The consultant, a white man, came to the mainly black Randolph County in rural southern Georgia and recommended that it eliminate seven of its nine polling places. He said the move would save the county money. He said the polling places had disability compliance issues.

But many people in the county assumed a more sinister motive, especially with the state in the midst of a hotly contested election for governor. It pits a Democrat who would be Georgia's first black chief executive against a white Republican who has been called a "master of voter suppression" by his political opponents.

"I think it was an effort to suppress the vote," Bobby Jenkins, 66, a retired Randolph County school superintendent, said after a meeting on Wednesday where local residents complained that African-Americans in poor rural areas would be left having to drive long distances to vote. "This is one typical strategy in the Republican playbooks."

The Randolph County plan was rejected Friday morning on a 2-0 vote by the county's board of elections. The two members, a black woman and a white man, voted hastily and without comment, leaving a press statement that acknowledged the interest from the news media, residents and civil rights groups.

"The interest and concern shown has been overwhelming, and it is an encouraging reminder that protecting the right to vote remains a fundamental American principle," it said.

But some say it may not be the last flash point over voting access in Georgia.

Mistrust and bad blood permeates what is shaping up to be a historic election for governor. In the years leading up to the showdown between Brian Kemp, the Republican secretary of state, and Stacey Abrams, the Democratic former state House minority leader, Georgia has been caught up in one controversy after another, locally and statewide, over election integrity, voting access and race.

The American Civil Liberties Union has been sending its members to observe meetings of other local election commissions across the state, and to watch for similar proposals that could curtail voter access, according to Andrea Young, the executive director of the group's Georgia chapter.

"We sort of anticipated a bit of what's happening in Randolph County, that there might be efforts to close polls ahead of this election," Ms. Young said.

The two candidates, Mr. Kemp and Ms. Abrams, have squared off over voting rights before. As secretary of state, Mr. Kemp has overseen Georgia's elections since 2010. He is a fervent fan of President Trump, who has made numerous baseless claims about voter fraud.

For years, Mr. Kemp's critics in Georgia, including Ms. Abrams, have accused him of supporting policies that adversely affect minority voters and contravene federal law. They also say he has conducted overzealous investigations of voter registration groups, including one founded by Ms. Abrams. The state's Democratic Party has called on him to resign his current office in order to ensure an impartial election.

Mr. Kemp has insisted that he had nothing to do with the plan to close polling places in Randolph County, and wrote to the county advising it not to go ahead with the plan.

Unfettered access to the polls for minority voters is vital to Ms. Abrams's election campaign. She has adopted a strategy that relies less on wooing conservative white Democrats in the countryside, as her party has done in the past, and more on a surge of highly motivated liberals and nonwhite voters, in an increasingly diverse state: By 2030, non-Hispanic whites are expected to make up less than half the population

(…)

[W]hen the word got out about his proposal, it struck many as drastic. The civil liberties union wrote to the county that the plan would make it "disproportionately harder" for black voters to cast a ballot. The Lawyers' Committee for Civil Rights Under Law threatened to sue, arguing that closing the polling places over accessibility made little sense.

"Forcing elderly, disabled, and other persons with mobility issues to travel lengthy distances to vote is out of place with the purported goal of A.D.A. compliance," its lawyers wrote to the county.

As Friday's vote neared, it became difficult to find anyone, Democrat or Republican, who supported the proposal. On Wednesday, the county attorney sent a letter terminating the county's contract with the consultant who recommended the polling-place closings, Mike Malone.

Suspicion also spread that Mr. Kemp was somehow behind the recommendation — a claim he adamantly denies.
As Steven noted in his post on this issue, compliance with the ADA is certainly important in this respect, and all steps need to be taken to ensure that the disabled residents of the county have the proper access that they need in order to exercise their right to vote. At the same time, though, that hardly seems to justify the initial decision to so drastically cut back on the number of polling stations in one specific area of the county. For one thing, there are no doubt steps that can be taken in the short term to make these locations ADA compliant, or as nearly as possible, or to make other arrangements such as absentee ballots or other measures that would deal with the ADA issues supposedly causing problems with the voting locations in question. For another, there are surely less intrusive ways short of closing the voting facilities to deal with this issues. Finally, it seems rather obvious that the fact that this plan was going to be voted on less than three months prior to midterm elections during which a hotly contested race for Georgia Governor and the state legislature are on the ballot. Taking all of this together, the assumption that there was something nefarious going on here was not unfounded, and the reaction of activists and members of the public to the plan was entirely understandable.
Fortunately, the plan has been abandoned but one imagines that the only reason this is the case is that it became an issue in the Governor's race and because it became a national news story. Had this issue slid under the radar, as so many other restrictions on voting rights tend to do, then it's likely that the county would have gotten away with this and that many minority voters in Randolph County would likely have been deprived of their right to vote.