Georgia County to Vote on Closing Polling Stations
Care to guess the demographic makeup of the county?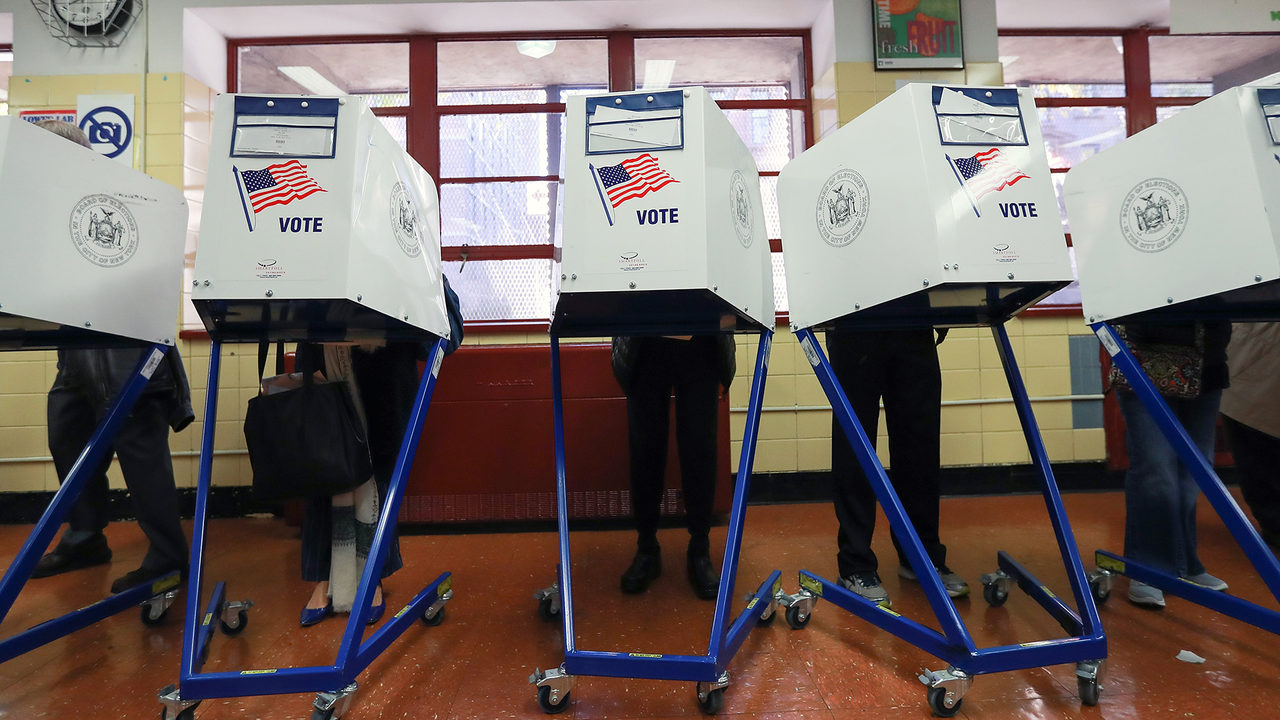 Via WaPo:  Georgia voting rights activists move to block a plan to close two-thirds of polling places in a majority black county.
Voting rights activists in Georgia say they will launch a petition drive in an effort to collect enough signatures of registered voters to block a proposal to close more than two-thirds of polling precincts in a predominantly black county ahead of this fall's general election.

The plan to shutter the voting sites in Randolph County, a rural community about 2½ hours south of Atlanta, has drawn dozens of local residents and progressive groups to two public hearings in recent days. The American Civil Liberties Union filed a formal protest with the county's board of elections.

Brian Kemp, Georgia's secretary of state, which oversees elections operations throughout the state, has issued a statement urging Randolph County officials to "abandon this effort." Kemp also is the Republican nominee in one of the country's most-watched gubernatorial contests. The Democratic nominee, Stacey Abrams, a former state legislator, is seeking to become the nation's first black female governor.

The two-member county election board – a third member stepped down recently – has scheduled a vote for Friday on the proposal to shutter seven of the county's nine polling places, citing problems including facilities in disrepair or inaccessible to people with disabilities. But some activists are suspicious of the board's motives, noting that Randolph County is more than 55 percent black and many residents have low incomes. The county, which covers 431 square miles, has no public transportation system.

All nine of the polling places were used for the May primaries and less than a month ago for statewide runoffs, in which Kemp, helped by an endorsement from President Trump, beat Lt. Gov. Casey Cagle for the GOP nomination.
While certainly compliance with the ADA is a legitimate goal, the reality is this is not the kind of remedy one deploys in the middle (between primary and general) of the elections process.  Further, if one takes the ADA claims as serious, there have to be temporary solutions that could be deployed.
Beyond that, we are talking here about an action, even if made in good faith, that will deny citizens access to a basic right and creates a clear problem for a specific segment of the population:
"You don't solve problems of accessibility for people with disabilities by reducing access for people without disabilities," said Andrea Young, executive director of the Georgia ACLU, which wrote a letter to the board stating that the closures would be a violation of the Voting Rights Act because it would have a negative effect on African American voters. The group noted that African Americans make up more than 96 percent of the voters at one of the polling places slated for closure.
Emphasis mine.
Georgia is going to have a very close contest for governor this November, and as recent special election and primary results have shown, every vote may matter.  And regardless of one's preferred outcome in the race, every vote should be valued.
I cannot find any specific information on the members Randolph County Elections Board. Even in various local news stories that I found (for example: here and here) they are not specifically identified and the various print stories do not mention demographic or partisan information (which strikes me as poor reporting).  The Randolph County website is not much help, either.
The following is noteworthy (from a HuffPo piece):
Rick Hasen, a law professor at the University of California, Irvine, said the proposed changes in Randolph County showed the significance of the Supreme Court's decision to get rid of the preclearance formula.

"Had the Supreme Court not killed the Voting Rights Act, then the county would not have been able to make these changes without demonstrating to the Justice Department or a three-judge court that the changes would not make minority voters worse off," he wrote in an email. "The Chief Justice assured us that things have changed in the South, but apparently they haven't changed enough."
Even if one thinks that all of these kinds of action (to include voter ID laws, purging of voter rolls, and the like) are all done from the purest of motives, one cannot in good faith not note that they affect poor minorities in disproportionate ways.   And, above all else, degrade a fundamental right of citizenship. This should not be acceptable. The example of Randolph County suggests that SCOTUS was wrong to unshackle localities from compliance with the VRA.
I suspect some will look at this story and think it amusing that the ADA is causing the problem and want to be snarky about how this is an example of regulations causing a problem for libs.  First, as noted above, complying with the ADA is the correct thing to do, but the solution is not to close polling stations. Second, in the balancing of values in the short term, i,e., ADA compliance v. ballot access, one has to go with ballot access in the short terms with a longer-term eye towards ADA compliance in the next elections.  Third, if one is going to be snarky about this, please explain what value you are upholding by wishing for citizens to not have access to voting.
We, as a country, need to take a hard look at ourselves in terms of whether we really value "government of, by, and for the people" or not.