Federal Judge: Websites Must Comply With Americans With Disabilities Act
A recent decision out of Massachusetts threatens to make business quite difficult for online service providers.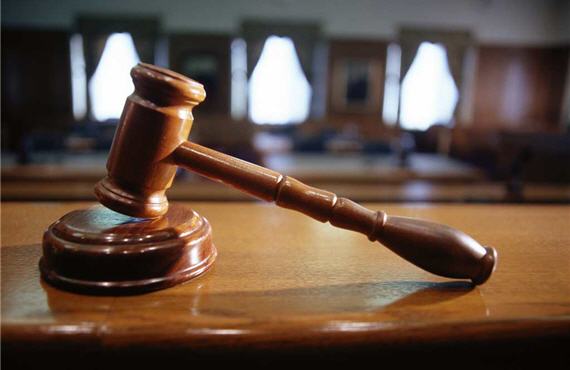 The Americans With Disabilities Act is one of those laws that, on an emotional level at least, it's hard to be opposed to. After all, who can really be against the idea of making it easier for disabled people to function in the modern world? Indeed, it was a law that passed overwhelmingly in Congress and was signed into law by a Republican President, George H.W. Bush. However, in the 20-odd years since the ADA has become law Courts have struggled with the question of how the law should be applied and what, exactly, constitutes a "reasonable accommodation" under the law. No where else has this been more difficult than in cyberspace, where the question of how the ADA applies to the Internet is an area where the law has not yet come up with a good answer. However, a recent ruling by a U.S. District Court Judge in Massachusetts is raising eyebrows in the legal and Internet worlds because of the implications it may hold:
A federal judge in Springfield has ruled that Netflix and other online providers that serve the public are subject to federal disabilities laws, a decision that could require TV shows and movies streamed over the Internet to include captions for the deaf or other accommodations.

On Tuesday, US District Judge Michael Ponsor rejected Netflix's argument that it is exempt from the Americans with Disabilities Act, or ADA.  He declined to dismiss an ADA lawsuit against Netflix for failing to provide captions on much of the content it streams to subscribers.

Web-based businesses did not exist when the disabilities act was enacted in 1990, the judge wrote, but the US Congress intended the law to adapt to changes in technology, and it should apply to websites.

The complaint was filed by the National Association of the Deaf, the Western Massachusetts Association of the Deaf and Hearing Impaired, and Lee Nettles, a staffer at the Stavros Center for Independent Living in Springfield.

Nettles said Netflix discriminates against the hearing-impaired, forcing them to to avoid its streaming service and pay for more expensive DVD rentals to ensure the movies and TV shows they rent are equipped with captions. "It has to be equal accessibility to all people using it," he said. "It has to be 100 percent equality."

Ponsor's decision cleared the way for the lawsuit to proceed. "In a society in which business is increasingly conducted online, excluding businesses that sell services through the Internet from the ADA would 'run afoul of the purposes of the ADA,' " he wrote.

"Online is a place," said Wendy Parmet, professor of law at Northeastern University and a specialist on disability law. "Virtual spaces are spaces."

Netflix said it would not comment on an ongoing legal matter. The company can appeal the ruling.

Under Ponsor's reading of the law, all Internet businesses must add features that make their sites usable by people with disabilities, said Peter Blanck, professor of law at Syracuse University and a disability rights advocate. "The law requires that there is full and equal enjoyment of services offered by a commercial entity," Blanck said.
The implications of such a ruling, if it stands, are potentially quite far reaching. Under Judge Ponsor's reasoning, any website created for a commercial purpose would be required to invest the resources necessary to make their site accessible to all people with disabilities. For many online endeavors, this could mean incurring prohibitive costs that would force them to choose between complying with the law and essentially shutting down their online presence. And even then, they would still be subject to potential lawsuits by Plaintiffs represented by eager attorneys asserting that they have not fully complied with the ADA. Even if you concede the fact that, in general, the ADA is a good law, it's worth remember that the law was drafted and passed long before the Internet was something other than a thing that computer hobbyists and University researchers accessed. One has to wonder if it makes sense to apply a law that is, in a sense, from an entirely different era, to something entirely new. After all, if the Congress that drafted the ADA had been aware of the Internet, would they not have included provisions in the law that would cover it?
Over at Ars Technica, Santa Clara University Law School Professor Eric Goldman points out some of these problems, as well as the fact that Judge Ponsor essentially disregarded several previous rulings on the this issue:.
If websites must comply with the ADA, all hell will break loose. Could YouTube be obligated to close-caption videos on the site? (This case seems to leave that door open.) Could every website using Flash have to redesign their sites for browsers that read the screen? I'm not creative enough to think of all the implications, but I can assure you that ADA plaintiffs' lawyers will have a long checklist of items worth suing over. Big companies may be able to afford the compliance and litigation costs, but the entry costs for new market participants could easily reach prohibitive levels.

And then there's linkages with other civil rights statutes, such as Title II of the Civil Rights Act of 1964 (an anti-discrimination law) and state laws, that use similar language as the language interpreted in this ruling. If all of those statutes are back in play too, the range of obligations imposed on websites—and the opportunities for aggressive plaintiffs' lawyers—expand exponentially. Expect lots of consumer claims that a website discriminated against them based on an impermissible criterion. It's safe to say that the legal rules at issue in this case could have billions of dollars of impact between the web coding obligations and the potential litigation frenzies.

The most crucial ruling is where the court says that a website qualifies as a "place of public accommodation." The court deviated from—and, incredibly, didn't cite—a nearly unbroken line of precedent rejecting that conclusion. I don't have a complete roster of cases in this area, but cases that came to mind include Noah v. AOL (a Title II case), Access Now v. Southwest Airlines (an 11th Circuit case), Stern v. Sony, Young v. Facebook, and Ouellette v. Viacom. The only plaintiff win in this area is the offbeat National Federation of the Blind v. Target case (which this court did cite), where the court held that Target's obligations to comply with the ADA in its offline retail stores extended to its website. Because of its fact-specific nature, the Target ruling really hasn't had much of an impact on Internet litigation over the past 6 years.

Bypassing all of this precedent, the judge instead relies almost exclusively on the heavily criticized First Circuit Carparts decision from 1994. The NAD made a crafty venue move suing in a court bound by Carparts. Even so, I wonder how this ruling would fare on appeal to the First Circuit (if Netflix goes that route), and I wonder if judges in other circuits will be persuaded by this judge's ruling.
Walter Olson points out that the implications of Judge Ponsor's ruling are quite far reaching:
[C}aptioning for the deaf is just the start if the law's goal is to be what one advocate quoted in the Globe piece calls "100% equality." Some in the blind community believe all films should be accompanied by "descriptive video" supplemental soundtracks that describe action on screen ("Jenny walks over to the desk and takes a revolver out of the drawer. She points it silently at the intruder.") That could add substantial additional cost to the distribution of, say, small-circulation independent documentaries, vintage public-domain features and other low-revenue fare. While the current suit is against Netflix, the precedents it sets would also apply to much smaller providers of online streaming.
Of course, there are some who see it differently:
I am so sick and tired of hearing people like Olson talk about the high cost of adapting technology, buildings, pools, whatever to people with disabilities. Let's forget, for a second, that this is the law. It's the human thing to do; those like my son who have disabilities have the right to live life with access to everything people who aren't handicapped do.

I tend to think that the Walter Olsons of the world who make such statements don't have anyone with a disability in their lives. That's what it often takes for people to understand the idea of equality for all in this country includes people with disabilities.
Notwithstanding the emotional pandering of this last post, I find that I must agree with Olson and Goldman on this issue. For one thing, the fact that the ADA was passed into law years before the World Wide Web came to be something that the public in general would use suggests rather strongly that the law was never intended to apply to the online world. Quite obviously, the concerns that the drafters of the law had at the time involved access to public buildings, accommodations in workplaces, and similar situations. It is simply inconceivable to believe that the 101st Congress, made up mostly of people who had little familiarity with the computer world to begin with, were thinking about how this law would apply to technologies and service providers whose existence they couldn't even conceive. This suggests strongly that trying to apply a law that was meant to do things like require building owners to install ramps to a web site is a foolish and mistaken legal endeavor.
There is much about the ADA that is admirable, and the goal of making it easier for people with disabilities to live full lives is one that should be pursued with vigor. Indeed, as Professor Goldman says in his Ars Technica post, I agree that commercial web site developers should do their best to accommodate people with disabilities who wish to access their websites. However, trying to apply a law written before the Internet as we know it today to the world we live in now strikes me as a mistake. Judge Ponsor's decision is mistaken and in conflict with existing precedent, which means it will likely eventually be reversed. However, the real solution here is for Congress to revisit a law that was drafted in a different era and update it, in a reasonable and non-egregious manner, to the world that we live in now.
Update: Here's the decision: