Kemp Feels the Wrath of Trumpism
The Georgia governor and his family are under attack because he did his job.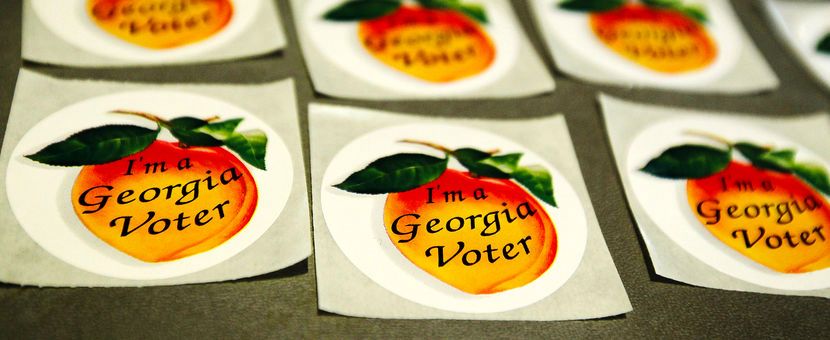 Via the AJC: An outraged Kemp blasts pro-Trump conspiracy theorists harassing his family.
Gov. Brian Kemp is fed up with the unrelenting attacks from conspiracy theorists calling on him to overturn President-elect Joe Biden's victory in Georgia. But he's even more enraged that some of those peddlers of false claims are targeting his wife and three daughters.

"It has gotten ridiculous — from death threats, (claims of) bribes from China, the social media posts that my children are getting," he said. "We have the 'no crying in politics rule' in the Kemp house. But this is stuff that, if I said it, I would be taken to the woodshed and would never see the light of day."
This is horrible, especially as it pertains to his children. The story notes that one of his daughters is being sent conspiracy theories about her late boyfriend who was recently killed in a traffic accident. This is vile behavior.
It is all the worse, however, because this is a wholly foreseeable outcome from Trump's behavior, both in terms of his general promotion of conspiracy theories and his specific unrelenting attacks on Kemp himself after the election.
Kemp, however, is still cravenly kissing up to Trump.
Kemp, speaking to reporters shortly after a vaccine-related event at Grady Memorial, did not blame President Donald Trump for the wrath he's facing from Republicans, even though the president has stoked the fury by blasting Kemp for refusing to illegally reverse his defeat in Georgia.

"As far as I know, my relationship with the president is fine. I know he's frustrated, and I've disagreed on things with him before," he said, adding: "Look, at the end of the day, I've got to follow the laws and the Constitution and the Constitution of this state."

Trump has repeatedly vented his outrage at Kemp, and has called him a "clown," predicted he would lose the 2022 Republican primary and said he was "ashamed" for endorsing him in 2018. At his rally in Valdosta, Trump encouraged U.S. Rep. Doug Collins to run against Kemp in two years.
The aphorism that has repeatedly leaped to mind during this administration is: you lie down with dogs, you get up with fleas. Although, this post title from LGM is more evocative: The Leopards Were not Supposed to Eat My Face.
On the one hand, I suspect a lot of folks are enjoying the schadenfreude of it all. And, to a degree I fully understand. Kemp has helped fuel the Trump machine and now he is arguably getting what he deserves. This is especially true given the fact that he is unwilling to call Trump out on his enabling of the situation.
The problem is, on the other hand, that this situation is telling us about the current trajectory of American politics.
It shows how a party leader can cultivate and mobilize fringe elements of the party. Trump's willingness to espouse/endorse/repeat conspiracy theories empower these kinds of people.
Kemp, for all his culpability in propping up Trump, is currently being punished for doing the right thing. Granted, part of this is self-preservation as his state appears to be 50/50 and so he can't afford to make too many voters angry. But the bottom line is we don't want politicians to suffer for doing their jobs. Bad incentives lead to bad outcomes.
Kemp is likely now facing a primary challenge should he seek re-election, and therefore the lesson for others may be: don't do the right thing because you will end being punished for it in the primaries, where the loonies have a disproportionate say in the outcomes.
Put directly: Kemp deserves a lot of what is happening to him as he has been a key enabler of Trump, but the incentives being created here are not positive for the country.