Sharron Angle Won't Rule Out POTUS Run, Rest Of Nation Already Has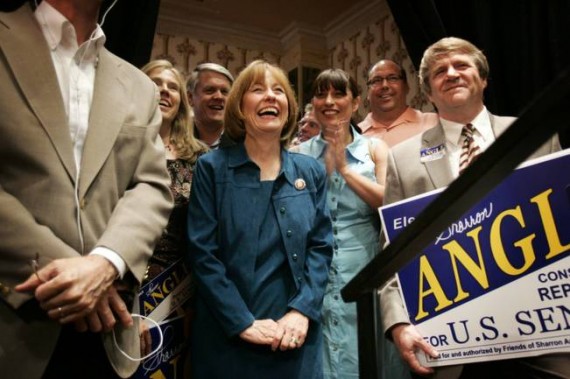 Sharron Angle was in Iowa the other day, and said she might be open to running for President:
Visiting Iowa for a movie premiere, Nevada Republican Sharron Angle wouldn't rule out a run for president.

"I'll just say I have lots of options for the future, and I'm investigating all my options," Angle said Wednesday when asked whether she was considering a bid for the White House, the Des Moines Register reported.
As much as I might enjoy the sheer comedy value of the woman who talked about Americans exercising their "Second Amendment remedies" running for President, let me be the first to say it — Sharron, nobody wants you to run for President.