Sherlock Holmes Is Public Domain–Or Is It?
"Who owns Sherlock Holmes?" The answer is . . . complicated.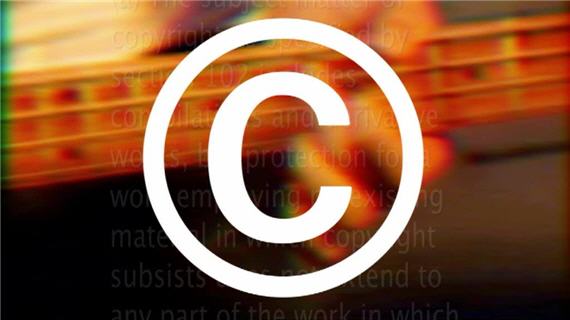 The Economist asks, "Who owns Sherlock Holmes?" The answer is . . . complicated.
The situation is muddled by differing copyright regimes in America and elsewhere. No one disputes that the copyright has expired on Conan Doyle's work anywhere where protection ceases 70 years after an author's death (he died in 1930). Yet when America reformed its copyright rules in 1978 to introduce a "life plus" model in harmony with the rest of the world for works created starting in 1978, it retained its older term-limited system for property created between 1923 and 1977. Works produced within that range have had their expiration extended to a fixed 95-year term from first publication; anything produced earlier is in the public domain. This umbrella of protection covers ten Holmes stories published in America for the first time as part of "The Case-Book of Sherlock Holmes" in 1927. These stories are still under copyright until January 1st 2023.

Mr Klinger says in his lawsuit that the estate has demanded a licence for access to parts of Holmes's history, characterisation and chums. Back in 2010, when he and Ms King prepared another collection of Holmes-inspired stories called "A Study in Sherlock", he and his publisher, Random House, agreed to assuage the estate to avoid litigation, even though the fan fiction avoided any story elements that remain under copyright. The fee was $5,000, Mr Klinger has told the New York Times. But for a sequel called "In the Company of Sherlock Holmes", to be published by Pegasus Books, the editors intend to stand their ground. Mr Klinger says that in December 2012 the Conan Doyle estate threatened to alert retailers of the copyright dispute were the book to go ahead without license. He adds that Pegasus now refuses to publish the work without an affirmative declaration that no legal action will be lodged against it, nor will attempts be made to interfere with distribution.

The estate also asserts some trademark rights on the Holmes characters, but Mr Klinger confirms to your correspondent that this was not part of the license claim. Jennifer Jenkins, the director of Duke University's Centre for the Study of the Public Domain, says trademark protection would be inapplicable, in any case. "Trademark law doesn't fit what they're claiming to own or what they're trying to stop," she says. Ms Jenkins also dismisses any copyright claim the estate might have to any pre-1923 elements of Holmes's biography. "The problem is that Sherlock Holmes and Watson are quite clearly in the public domain." The estate did not respond to a request for details about its intellectual property.

To avoid similar disputes, high-profile film-makers, television producers and other creators have paid the estate in the past, including for the BBC's "Sherlock", CBS's "Elementary" and the Hollywood films starring Robert Downey junior (for which Mr Klinger served as a Holmes expert). But many other uses of Sherlockiana have sought no permission, and have received no sanction. This includes Ms King's own series of "Mary Russell" books, told from the perspective of Holmes's eponymous protégé, colleague and, finally, wife.

An expert in the duration of copyright terms in America, Peter Hirtle of Cornell University finds no basis for the Conan Doyle estate to claim general ownership over aspects of Holmes from stories that are in the public domain. "Let's imagine that the fact that Holmes plays the violin was included for the first time in one of the copyrighted stories," he says via e-mail, "then it can't be included in any new story that draws on the public domain versions." But if the "Company" stories rely entirely on public-domain elements, then the estate has no ground to stand on, he adds.
It's often said of the American legal system, "The process is the punishment." In civil litigation, simply engaging in the suit imposes so much cost that even if you win a case, you lose–the time and money of fighting it can be worse than simply giving in. The Conan Doyle estate is very much capitalizing on this, betting on authors, publishers, and movie houses giving in to intimidation even in cases where it's obvious that the claim being advanced has no merit.
To be sure, there are costs to filing frivolous suits. In some jurisdictions, where loser pays rules are in effect, they can be prohibitive. But there's a cottage industry in filing dubious claims in the hopes of extracting even modest settlements just to make the case go away.
via Paul Hsieh