Should Universities End Football?
Boston University and Northeastern have found that there is life after football. Shouldn't most schools follow their lead?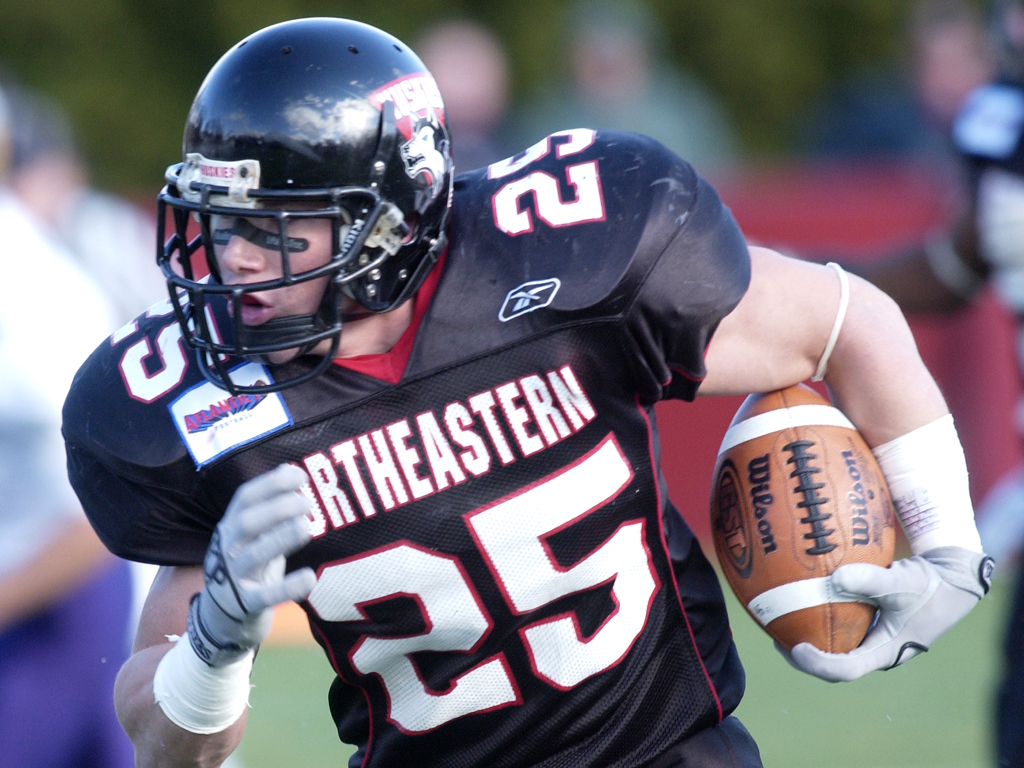 Inside Higher Ed passes along a Boston Globe report that eliminating the football program can actually benefit a university, not only saving money but actually yielding an increase in enrollments and alumni support.
For Northeastern, life after football is good. Very good.

There has been little or no blowback from alumni or students, as money once spent on football now serves other campus goals. In fact, the number of donors is up (from 19,559 to 21,797) as is the number of applicants (37,693 for 2,800 spots), and the stature of the university continues to rise.

No one is claiming these advances are happening because football is gone. But what is drawing the atten tion of other institutions across the country is how painless it proved to do what once seemed out of the question — eliminating the one sport that, for many colleges and universities, is considered key to catalyzing school spirit, motivating donors, and building a winning identity.

"Because we had clarity of vision, we dropped football," said Northeastern president Joseph Aoun. "The community has ultimately been better off because we are seeking the best in terms of the student experience. And with respect to football, it was not optimal."

Indeed, college's big money sport is increasingly viewed and valued differently than in the past, especially at schools like Northeastern, where football was never played at the highest level and where the school's academic identity wasn't bound up in gridiron success. Dropping football, at such schools, is now viewed as an alternative thoughtful administrators need to take a long, hard look at.

[…]

Northeastern's decision came 12 years after Boston University dropped its football program, and showed how a school can build its name and excel in other sports in part by stepping out of the costly college football arms race.

[…]

After dropping football, BU poured $285 million into athletic facilities over 12 years, building a new sports and entertainment complex, a new boathouse, a track and tennis facility and a fitness and recreation center. Alumni giving earmarked for intercollegiate sports has gone up, not down. And student interest has soared, with intramural sports participation up more than 55 percent.

[…]

Since BU made its hard choice, in 1997, 28 schools have dared to discontinue football.
To be sure, quite a few schools have also added programs and many more have made the investment to move from lower classifications to the FBS (formerly Division I-A) level. But the incentives are almost all in the other direction.
For places like the University of Alabama, where I got my doctorate, football is an unalloyed boon. Despite costing an insane amount of money to maintain a program at that level, it's still a cash cow. It's also a huge source of alumni pride and national recognition.
But there are maybe two dozen schools in that category. And maybe another couple dozen who reasonably aspire to get there some day.
I wonder if it's worth it even for schools in most of the big time conferences. Is it really worth it for Virginia, North Carolina, and Duke? They're great schools and they have strong traditions in basketball, the other big money sport, but they'll likely never be football powers. (That's true of Vanderbilt and Kentucky, too, but they're free riding on the rest of the SEC.) Why not cut their losses and eliminate the football programs?
For schools that don't compete at the highest levels, it seldom makes sense at all. The service academies and the Ivies have a long enough tradition that they've built a strong connection with their sports teams. But I'm not sure what the Appalachian States, Delawares, and Jacksonville States — much less the Minnesota-Duluths, North Alabamas, and Delta States — get out of the deal. In most cases, it's hard to get students to go to the games and their allegiance is to one of the "real" teams.