Shutdown Stupidity
The American taxpayer spent a lot of money today paying their employees not to work.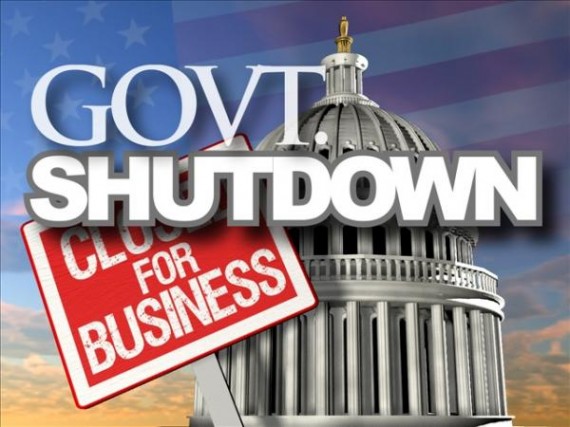 Like 700,000 or so other non-essential federal employees, I drove 45 minutes to the office for the purpose of signing paperwork telling me to go home. We'll all be paid, eventually, for half a day's work even though we weren't doing the work for which we're ostensibly being paid.
The Command and Staff College is lucky in that our curriculum allows some flexibility. Our students got today off as a "research day" while the military faculty prepped to move up a major exercise from later in the semester. It's not ideal—the war studies (history) and security studies (political science-international relations) block that was in progress and now postponed indefinitely was designed to provide helpful intellectual preparation for the exercise—but it's recoverable. If the shutdown is reasonably short, we'll be able to make it work and ensure our students get the graduate education the taxpayer is sending them to receive.
Others are less fortunate. One of our Marine Corps University sister schools was in the middle of a major field exercise. It has, by law, been canceled and the students brought back to campus. Most military training around the world, I gather, has been similarly affected.
And, even at CSC, some non-essential but outstanding programs—such as an impending trip by a student delegation to participate in a wargaming exercise in Australia—have been canceled. And some of our civilian students, including those from the CIA, have been furloughed and are having to miss class.
I'm presenting at an academic conference in DC this weekend. Because it's local and relatively inexpensive, I hadn't bothered to put in the paperwork for the school to foot the bill. Good thing: if I had, it would be considered government work and I'd be prohibited from going during the shutdown. This has already happened to faculty members who were on official orders for professional events later this month.
None of this, of course, is the end of the world. The Republic will survive. But it's an incredibly stupid exercise. The amount of money spent simply on contingency planning around the shutdown and the recent round of sequester-related furloughs is staggering. And that's to say nothing of money wasted canceling perfectly valid enterprises mid-stream and bringing people back without the mission getting accomplished. Or the lost productivity caused by people speculating about the whole thing.