So, You Wanna Leave Facebook?
Replacing the social media giant ain't easy.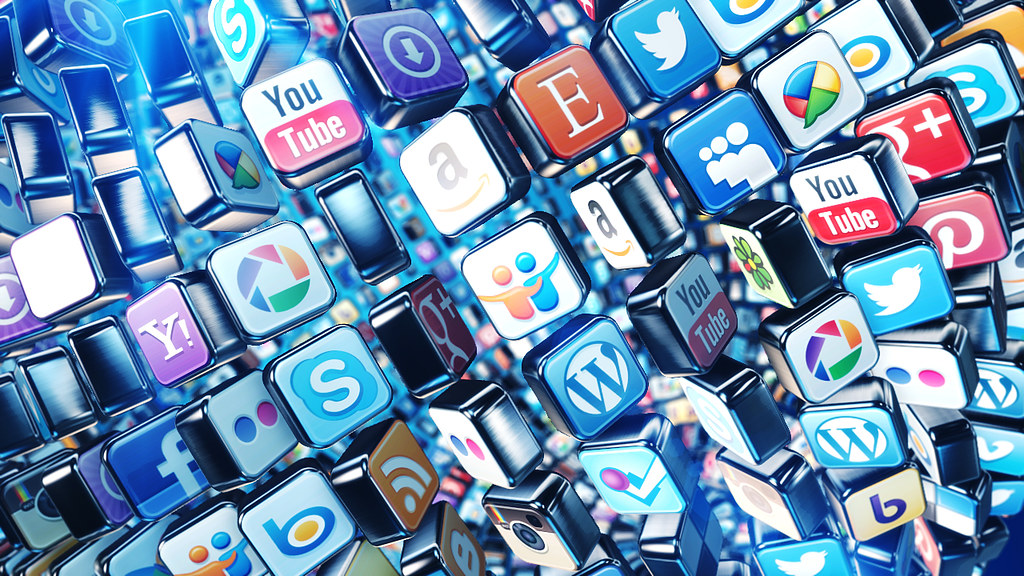 WaPo technology reporter Heather Kelly beings her feature, "You've decided to quit Facebook. Here's how to migrate your online life elsewhere" thusly:
Every time there's a Facebook scandal, you may have thought about quitting the social network, and this time for real. But you run into the same problem every time: Where exactly should you go?

After a rough month of revelations about Facebook's business practices, culminating with a whistleblower testifying in front of lawmakers about the social network's harmful impact on children, many are once again trying to figure out how to extricate themselves from the company.

But breaking up with Facebook means also cutting off Instagram, Messenger and WhatsApp, which are all owned by the company. For some people in emerging markets, Facebook is also their low-cost connection to the Internet. Leaving means giving up on a number of online relationships that you may not be able to re-create elsewhere. It's not easy to move entire online communities or extended families to other services like Twitter, Slack and TikTok.

The truth is, leaving Facebook isn't possible for everyone. That's by design. With nearly 3 billion users around the world, Facebook has a reach that's closer to a public utility than a fun social app. It's impractical and even unfair to ask that many people just quit. But for those who can and want to, here's where they can go next.

Understand what you're giving up if you leave Facebook

The networks created within Facebook and Instagram are exclusive to those services. Our friend and follow lists are the product of years of people coming in and out of our lives, and of searching for old acquaintances or being found by them.

The closest we have to an open-source social network are our cellphone numbers or email addresses. But unless you have that contact information for everyone you know on Facebook down to your classmates from the fifth grade, you'll be severing connections that are difficult to make again.

And because of Facebook's dominance as a social network — according to Pew Research Center, nearly 70 percent of Americans are on Facebook — you can't find all of its features and members on a single service. Are all of your older relatives on TikTok? Is your WhatsApp group on Snapchat? When you do find people elsewhere, it probably won't be the same experience. A friend might be all about dog photos on Instagram but share nothing but angry rants on Twitter.

Know that if you leave, many others can't or won't be able to make the switch with you, especially in countries where Facebook's Free Basics is the Internet for people, or where WhatsApp is the same as text messaging. Some apps are harder to leave than others. People may decide that they only want to quit Facebook and not WhatsApp because of their families, or they may just cut out Instagram for their own mental health and keep the rest.

Finally, remember that just because these companies aren't Facebook doesn't mean they don't have the same issues you should be paying attention to. You might have security concerns about TikTok, which is owned by Chinese company ByteDance. And smaller companies may not have strong security or privacy infrastructure, as we saw with Parler's massive scrape earlier this year.

This isn't to discourage you from making the jump, but know what you're jumping into.
So, essentially, only leave Facebook if you don't use Facebook. And, if you're leaving Facebook, you may as well leave the Internet entirely, because the whole thing has the same problems that you're leaving Facebook to escape.
I joined Facebook in February 2007, just months after it became available to the general public, as a means of having a separate forum for OTB users. Because my friends list is a combination of blog-related folks, people I knew from high school and college, those I served with in the Army, professional acquaintances, relatives of my late wife, and actual friend-friends, my feed is something of a mess and I really don't use it all that much. It would be much harder for me to wean myself from Twitter than Facebook and its sundry acquisitions.
But Kelly is right: there's no other venue that could plausibly replicate what Facebook offers, simply because it's been around so long. Even if your grandma were on TikTok, its platform seems mostly designed to promote idiotic memes rather than sharing of family photos and having conversations. There are myriad plausible substitutes for Messenger or WhatsApp for those not talking to folks in countries ruled by autocratic regimes but the interconnectedness with the Facebook network can be useful.