Some Photos for Juneteenth
Remembering the past; living the future.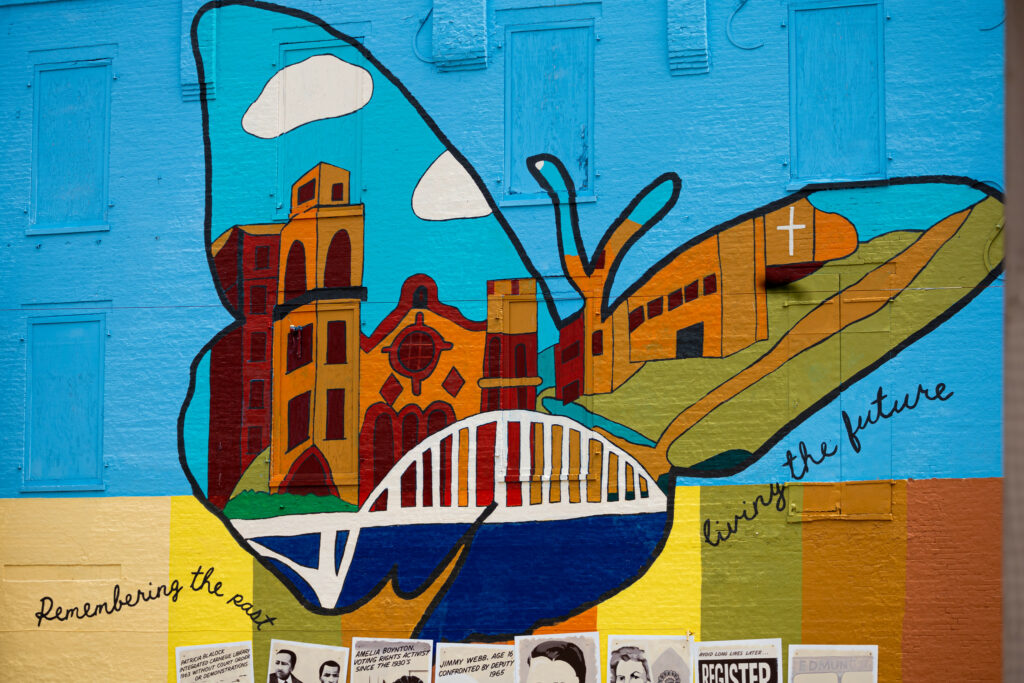 So, last weekend a friend and I (Michael Bailey, who occasionally writes for the site) went on a pilgrimage of a sort to Selma, Alabama. The specific goal was to go to the Edmund Pettus Bridge, but we basically backtracked most of the Selma to Montgomery Historic Trail. I had driven through Selma many times over the past twenty-five years but had never specifically walked the bridge and Michael had never been at all.
It seems fitting to share these today as we think about the ongoing, incomplete evolution of our democracy alongside our imperfect history. I am just young enough that I was not yet born when armed law enforcement confronted John Lewis and other marchers on the bridge and proceeded to use violence to try and stop these citizens from seeking access to the right to vote for Black Americans. One of the things that I am frequently reminded of living in Alabama is how much power was arrayed against Blacks in ways both formal and informal. It remains a chilling truth that America really only became fully democratic with the passage of the Voting Rights Act of 1965, which happened in part because of the marches that started in Selma.
Indeed, to those who denigrate the celebration of this day (and I have seen plenty on the internet today, but I am not going to get into the cesspool of specifics), all I can say is if thinking about the truth of the past threatens you in the now, then that says a lot about what you think is true about your current social position than you realize it does. This is especially true when we think about events like Bloody Sunday and the need for the Voting Rights Act. Because, while Blacks in Texas may have finally heard that they were free on June 19, 1866, that was not the end of the story for full democratic rights.
The mural that I chose as the headline photo encapsulates what I think days like today are supposed to accomplish. We need to remember the past and we need to live the future. And the hope is that the future is an improvement over the past. But I think that forgetting the past makes it harder to obtain a better future for all of us. We have come far, but there are distances yet to travel.
---
Brown Chapel AME Church:
These shots are of murals at a playground a few blocks from the church where the march started and along the route to the bridge:
And here are some of the bridge. Michael commented to me how intimidating it would have been to have been confronted by police, some on horseback, that high above the Alabama River.