Sports and Body Types
Athletes are getting bigger and stronger. Except those who aren't.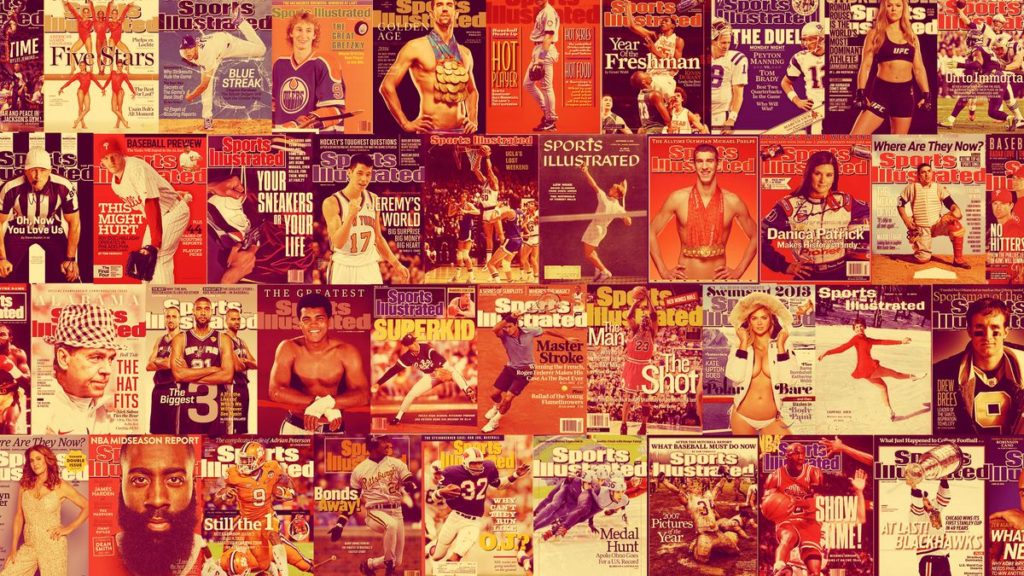 While hardly the most pressing thing going on in the world at the moment, the juxtaposition of two stories on the front page of ESPN.com struck me as interesting.
The first ("Bryson DeChambeau just proved his get-big experiment is a winning formula") concerns a golfer of whom I had never heard until this morning.
After six top-10 finishes in a row, Bryson DeChambeau has found the winning formula.

After all the experiments, tinkering with equipment, angles and math, bulking up and adding distance, DeChambeau put everything together and won the Rocket Mortgage Classic in Detroit. He did it while many on the outside questioned if his strategy made any sense, if it were sustainable and if it would ever pay off.

[…]

Most recently, he used the time off from the tour, a three-month layoff forced by the coronavirus pandemic, to tinker with the formula, deciding to put on 20 pounds to add mass and speed for more distance. He averaged 340.4 yards off the tee at the Charles Schwab Challenge and showed what he had been working on in his laboratory.

"He's changed the way the game is played entirely," Kevin Kisner said to CBS after the Rocket Mortgage Classic.

Each week — his weight gain is now up to 40 pounds — the farther DeChambeau hit the ball, the more heads started to turn.

As is the case with anything new or different, though, skepticism was still rampant. Finishing in the top 10 week after week is impressive, but it's not winning.

[…]

Despite his going 46 under par in his first three tournaments, without a win, credit was not given to DeChambeau. The added muscle was all for show if it didn't get him on top of the leaderboard.

[…]

He isn't just hitting it far off the tee. He's also scoring, and he has been in the hunt in every tournament since the return of golf in June. His driver is going a mile, but having more distance in his irons is also going to pay off in the long run.

Hitting a 9-iron, a high-percentage club, from 190 yards out is not an option for most players. It is for DeChambeau, and he's using it to his advantage.

[…]

"Yeah, there's no secret that hitting the ball far is a huge advantage," Viktor Hovland said. "Now, you've got to hit it straight as well to gain all the shots like [he] has been gaining to the field. I think, you know, you can look at him and say, 'Oh, that's crazy, I would never do that.' But the fact is that it works."
He's done well in a small string of tournaments, finally winning a minor one. We've seen big, strong guys win golf tournaments before. Unless he does it consistently and in majors, this is a blip, not a trend.
Indeed, Tiger Woods revolutionized the game two decades ago in a similar fashion. He had enormous talent and practiced like a maniac but he was also a physical marvel, training hard to be much stronger and fitter than was the norm in golf. (Ultimately, his body broke down and some speculate performance-enhancing drugs were at work.) That forced others to do the same. If DeChambeau keeps winning, it'll have a similar impact.
By itself, the story is only moderately interesting. But contrast it with "How NFL offensive linemen escape the 5,000-calorie lunch and transform in retirement." It's filled with anecdotes and photos you'll need to see for yourself for the full impact.
It describes a handful of the biggest of football's big men, how hard it is for them to bulk up to compete, and the rapid weight loss and health improvements some have had after leaving the game.
A lot of the weight is artificial to begin with. As [Jordan] Gross points out, "not many people are naturally that big," but bulking up was essential to playing at the highest level and making millions of dollars. Gross, for example, ingested an enormous amount of protein each day while playing, including six pieces of bacon, six scrambled eggs, two 50-gram protein shakes, four hard-boiled eggs and two chicken breasts — all before 2 p.m. in the afternoon.

It's a somewhat new phenomenon, according to Dr. Archie Roberts, a 1965 draft pick of the Jets who went on to become a cardiac surgeon. In 2001, Roberts co-founded the Living Heart Foundation, which annually conducts health screenings for retired football players. "In the 1990s, there was a push that suggested to some people that putting on more weight might make it a more effective and exciting game," Roberts said. "Because the bigger offensive linemen could hold off the defensive rush for a longer time so that the quarterback could throw the ball down the field, leading to more spectacular passing plays."

Playing weights began ballooning across the league, especially on the line. According to Elias Sports Bureau research, the average weight of starting offensive linemen was 254.3 pounds in 1970. It jumped to 276.9 by 1990, but the largest increase in poundage would come in the following 10 years. A decade later, the average O-line starter checked in at 309.4 pounds. Today the number stands at 315, more than 60 pounds heavier than 50 years ago.

Hawley typically played between 295 and 300 pounds, but during his fifth year in the league, he adopted the paleo diet and ate clean. He lost 10 to 15 pounds and played the following season at 285. "It was hard to keep weight on eating clean like that, but I felt so much better," Hawley said. "I had so much energy; I wasn't as lethargic."

Then, he re-signed in Tampa Bay.

"Because I was getting pushed around a little bit playing on the offensive line that way, they told me I needed to gain weight," Hawley said. "So I went to a more unhealthy diet, which made me feel, well, not as good. But it's what I had to do to play."

"Being skinny as a lineman wouldn't be helpful, because you would have to create more force to stop those big guys," Thomas said. "Inertia becomes an issue. I'm a big, fat guy, you're running at me, you don't have to create as much force because I'm just heavier, fatter and have more mass."
The article goes on to talk about the health benefits and quality-of-life improvements these men experience, almost immediately, from their new lifestyles. Concussions and broken bones aren't the only sacrifice our modern gladiators make to entertain us, with a relative few getting life-changing wealth in trade.
I find it fascinating that, as long as spectator sports has been a huge business, we're continuing to learn big, new things about performance.
But even football players weren't routinely lifting weights and bulking up half a century ago—within my lifetime. And even in the four decades or so I've been actively following sports, we've seen rather radical changes. In football, the game I follow the most closely, players are incredibly bigger, faster, and stronger now than they were then. We have quarterbacks in 2020 bigger than some linemen were in 1980.
It's not only not surprising that golfers and even race car drivers are getting stronger and fitter but rather remarkable that it's taken as long as it has.