Spreading Democracy by Force? Of Course!
Should we spread liberal democracy by force? If necessary!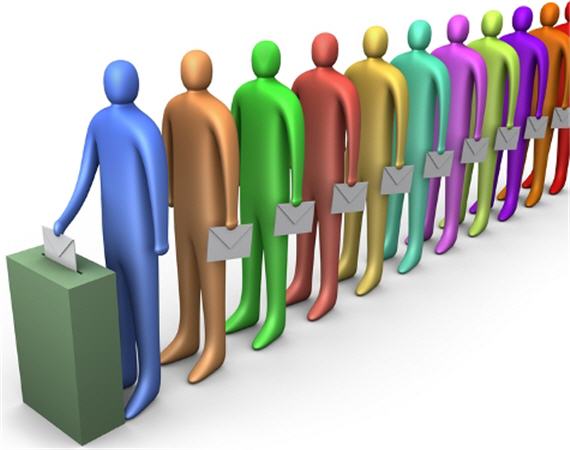 Norman Geras last night argued in support of the following proposition at the Cambridge Union:   "This house believes in the spread of Western liberal democracy, by force where necessary."
He provides the outline of his argument at the link; it's built in classic fashion.  Brilliantly, he turns an incredibly contentious notion into a tautology that one could not dispute.
7.1 So much in support of the motion's main clause. I turn now to the qualifying conditional – 'where necessary, by force'.

7.2 The whole issue turns on the meaning of necessity here, on what kind of necessity we're talking about. What could 'where necessary' mean?

7.3 I contend that only one meaning is plausible.

7.4 For 'necessary' is both a context-dependent and a purpose-dependent term.

7.5 Is it necessary to have a ladder? Well, if we're going to scale that wall, yes. If we're going to carry on sitting around in the sun, no.

7.6 Is it necessary to obtain explosives? If we're going to blow a hole through the wall, so as (say) to help the people in danger on the other side, yes. If, on the other hand, the wall is part of a building housing the offices of Amnesty International, and we want access so as to rob the organization, then no. The explosives are unnecessary; indeed their use for this purpose would be morally wrong; it would be despicable of us to rob Amnesty International.
Later, he reinforces this point:
9.1 The use of force in the hope of securing the spread of liberal democracy will often – even mostly – not be justified. I don't have time to spell out the reasons it won't be when it isn't, but these are a few of them.

9.2 The principles of national sovereignty and the right of peoples to self-determination rule out the imposition of liberal democracy by force, even could that be brought off.

9.3 To put the underlying assumption here in other terms, the nation or people concerned must be willing to take the democracy upon themselves; this can't legitimately be forced on them.

9.4 There are limits to the principle of sovereignty, though not everybody agrees where precisely these lie. But if a state massacres its own people, commits genocide, or crimes against humanity on a vast scale, brings about or presides over a humanitarian crisis – that sort of thing – then there's an old doctrine of humanitarian intervention, according to which the barrier of sovereignty may be overridden.

9.5 Even then, there are further moral requirements for external intervention. The force used must be 'proportional'; the intervening power must have a good prospect of success, not make the situation worse; it must act with the 'right intention'. I can't go into these points further.

9.6 Suffice to say that unless you believe that respect for state sovereignty must be absolute – in face of whatever horrors – there will be some circumstances in which you regard forceful intervention as morally justified. In other circumstances not, but in some circumstances, yes.

9.7 Whatever the 'yes-circumstances' happen to be in your eyes, you have your own way of applying the condition 'by force where necessary'.
So, essentially, he's arguing the affirmative by conceding all the negative's arguments.  Instead of arguing that it's a good idea to spread democracy by force, he merely argues that there might conceivably be circumstances where it might be.  And, granting that each person in the audience might define this differently, he leaves it up to them to do so.  An he then defines "necessary" to include only those!