Team USA, Xenophobia, and International Soccer
The former coach of an American team playing a foreign sport is upset that his foreign-born successor is using foreign-born Americans.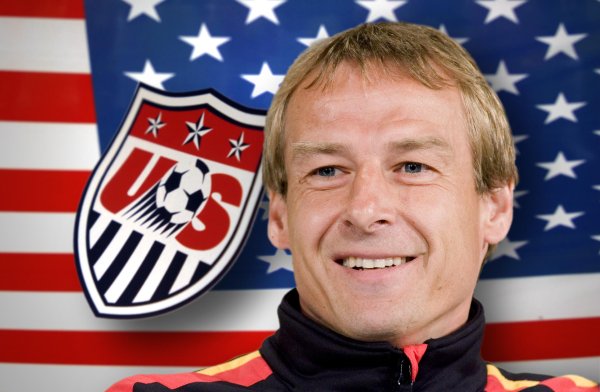 The former coach of an American team playing a foreign sport is upset that his foreign-born successor is using foreign-born Americans.
Reuters ("Soccer-Arena unhappy foreign-born players being picked for US"):
 Former United States head coach Bruce Arena has questioned the selection of foreign-born players on the national team.

In a thinly-veiled attack on current coach Juergen Klinsmann's selections, Arena said he wanted to see more American-born players in the squad.

"Players on the national team should be – and this is my own feeling – they should be Americans," Arena told ESPN's The Magazine.

"If they're all born in other countries, I don't think we can say we are making progress."

Since taking charge of the U.S. team in 2011, Klinsmann, a World Cup winner with Germany in 1990, has picked several players that were born and raised in his native country but are eligible to play for the U.S. because they have an American parent.

The squad for Friday's World Cup qualifier against Costa Rica includes two German-born players.

Midfielder Jermaine Jones was born in Frankfurt and played three internationals for his homeland before switching allegiance to his father's country of birth.

Striker Terrence Boyd was born in Bremen and currently plays for Austrian club Rapid Vienna.

Full-backs Timmy Chandler and Fabian Johnson and midfielder Danny Williams, all German born and playing in the Bundesliga, would almost certainly have been called up for this month's qualifiers had they not been suffering injuries and illness.
While odd on a whole lot of levels, Arenas has a point.
There's nothing unusual about players with dual citizenship—or even players who switch citizenship solely for the purpose of playing—in international competitions, but it's an strange practice given that the whole point of the competition is gin up nationalistic pride.
In ordinary professional sports, local allegiances have long been artificial. That is, fans will typically root for a team representing the city they currently or once lived in but the players themselves are drawn from all over the country if not the world. In the more recent era of free agency, it's especially surreal, as players from a bitter rival may join your team the next year.  But, in essence, fans are rooting for the laundry. It's the uniforms, not the geography, that matter.
But in international competition, fans draw together to watch national teams, often hastily assembled, compete against other national teams. But Team USA is being headed by a German coach and is stocked by players whose primary loyalty is to Germany.  I have no doubt that they'll compete just as hard—if not harder—if they happen to be matched up against Germany. But isn't something lost in the competition?