Technological Wonder Loss
We've reached a point where our wonder at modern technology fades almost instantaneously and is replaced by annoyance that our technology isn't better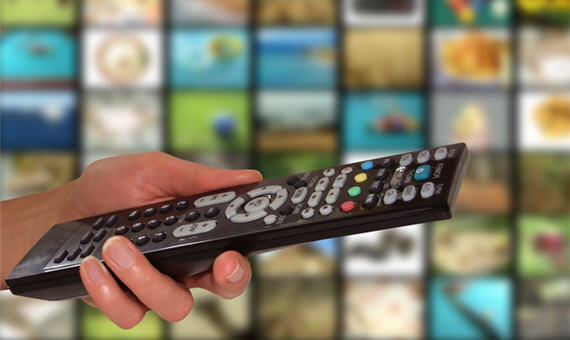 Not very long ago at all, many of the things we can now do technologically was beyond the ken of science fiction writers. Twenty years ago, almost no one had what we then called "car phones" and they weren't very reliable; now, most of us carry devices around that make the technology depicted in futuristic shows like "Star Trek" seem quaint by comparison and even incredibly poor people carry technology that just didn't exist five years ago.
But, just as the Feiler Faster Thesis has obliterated the news cycle as we used to understand it–and Mickey Kaus was talking about that before blogs really took off and years before Twitter became a thing–we've reached a point where our wonder at modern technology fades almost instantaneously and is replaced by annoyance that our technology isn't better.
For example, my late wife was in the process of copying all of the digital music files on our external hard drive–itself a miraculous thing by the standards of 1995–to Amazon's cloud before her untimely passing last November. I finally got around to finishing the task a few weeks ago and now routinely stream my playlists through my car's stereo system on the way to and from work when I get bored with satellite radio. The concept of beaming music stored on computers somewhere off of satellites to a tiny handheld communications device and then instantaneously through the speakers of a fast-moving vehicle would have seemed almost ridiculous five years ago. It's just an amazing thing. Yet, I've reached the point where I'm annoyed when there are glitches–themselves almost invariably a function of NIMBY-related weaknesses in cell tower infrastructure rather than a failure of the technology itself.
Similarly, the recent storms somehow took out one of my four DirecTV DVR-receivers. (Probably a power surge that somehow defeated the surge protector; regardless, it wouldn't turn back on.) Now, the fact that I had four devices that not only access hundreds of channels of high-definition television but record them on demand and network them so that I can view them from any room in my house would have been a fantasy less than a decade ago.
At this point, though, I'm annoyed that I've not only lost all of the shows on the box that I hadn't gotten around to watching but that I have to reprogram the box so that it'll record new shows. Which means, among other things, that I have to remember all of the shows that I was recording on that box and add them to the queue. In the grand scheme of things, that's no big deal. And DirecTV got me a replacement box in less than 3 days, free of charge. But I'm at the point where I'm flabbergasted that my downloaded shows and recording settings aren't backed up on the cloud. The notion that they live on a single hard drive seems to me incredibly antiquated.