Television Ratings For State Of The Union Lowest In 14 Years, Second Lowest In 21 Years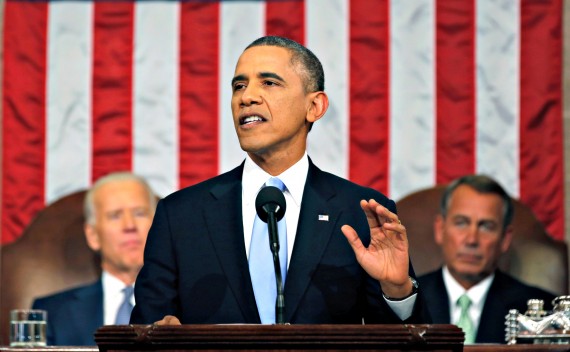 Following a trend that is four years old now, viewership for last night's State of the Union address was the lowest since the final such address by Bill Clinton:
Fewer than 33.3 million Americans watched President Obama's State of the Union address on television last night, the lowest turnout since President Clinton's final State of the Union address in 2000, according to newly released Nielsen ratings.

Viewership for Obama's State of the Union addresses has been in decline since 2009, when he drew 52.4 million television viewers. 48.0 million watched on television in 2010, 42.8 million in 2011, 37.8 million in 2012 and 33.5 million in 2013. This year's speech now replaces last year's as the second-lowest rated since Nielsen began recording viewership in 1993.
Perhaps the American public is wising up to the fact that this speech is, as I said yesterday, utterly pointless.