The Dementia Election
Maybe it's time to stop joking about senile politicians and do something about the issue.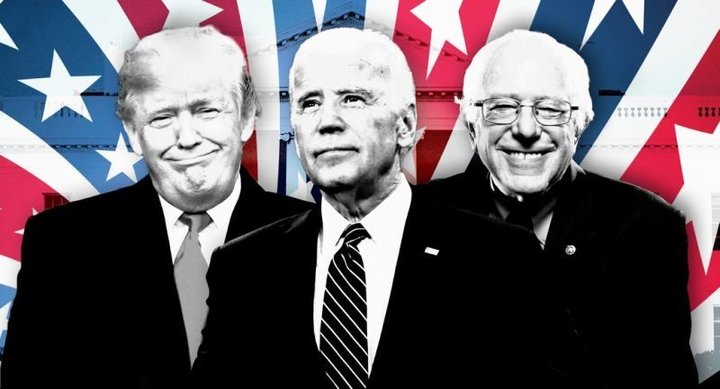 POLITICO founding editor John Harris dubs 2020 "the dementia campaign" and laments how casually we joke and otherwise toss around charges that President Trump and his fellow septuagenarian challengers are suffering cognitive decline.
The debate reflects the raucous, attack-oriented character of modern political culture. Genuine concerns about the capacities of people who want the world's most powerful job mingle bizarrely with insults, jokes, and self-confident pronouncements from people with no evident qualifications to be speculating publicly about other people's neurological health.

[…]

Concerns about the physical and mental frailties of older presidents are far from a new phenomenon.

[…]

But discussions of presidential health in those earlier times were made with a kind of hushed solemnity that now seems eons away. Modern media often takes the sort of conversations that political operatives and reporters have always had and loudly amplifies them for a mass audience.
Welcome to the era of 24/7/365 news and commentary.
Most of the column is similar kvetching about how much better it was in the good old days, interspersed with examples of the behavior in question. Some of them are rather funny.
The substantive point, rather buried amongst all that, is this:
The problem for "the media," like for voters generally, is that there is no solid consensus about how to assess cognitive health, what types of medical records should be in the public domain especially for aging candidates, and no way to enforce that consensus if it existed. The issue is especially acute now that so much power in American government is held by people over age 65. While rates of dementia are going down gradually in the United States, 65 is the age at which geriatric researcher Kenneth Langa at the University of Michigan found that 20 to 25 percent of people have mild cognitive impairment and 10 percent have dementia. Six members of the Supreme Court are over 65, House Speaker Nancy Pelosi will turn 80 on March 26, and Senate Majority Leader Mitch McConnell last month turned 78.
We are increasingly a gerontocracy. Maybe it's time to get past the joking about cognitive decline and actually start doing something about the real dangers of critical decisions being made by people who are likely suffering from it. It would not be at all unreasonable to require people who want to be in those positions to be evaluated regularly and have the results part of the public record.
Bringing back mandatory retirement, while politically unfeasible, may be advisable. Many US states require judges to retire when they reach 70, for example. And while the Age Discrimination in Employment Act makes mandatory retirement illegal, it makes exceptions for Bona Fide Occupational Qualification (usually, public safety—law enforcement officers, pilots, etc.) and for "Bona Fide Executives" or those in a "High Policymaking Position" over 65.
Certainly, the President of the United States is both a bona fide executive and a high policymaking position.