Transwomen Banned from Chess Competition
A decision that makes no obvious sense.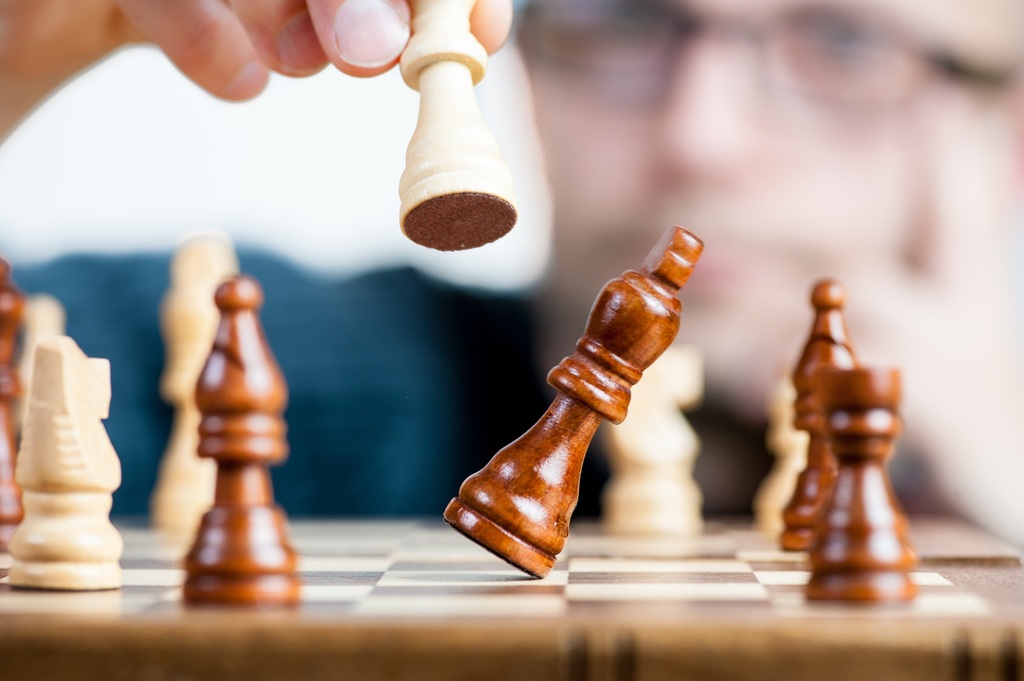 NBC News ("World chess body bars trans women from competing in women's events"):
The international governing body of competitive chess is effectively banning transgender women from competing and stripping trans men of previously won women's titles.

In its guidelines for transgender competitors released Monday, the International Chess Federation, or FIDE, said players that have transitioned from male to female have "no right" to compete in the game against cisgender women, or those who are not trans, until its officials complete "further analysis" of the issue. The governing body gave itself a timeline of no more than two years to complete its review.

The guidelines also state that women's titles currently held by trans male competitors "are to be abolished" and can be transferred to a general title of the same or lower level. The federation said if a trans male competitor "changes the gender back to a woman," the women's titles can be renewed.

On Thursday, a FIDE spokesperson said in a statement that the "absence of those regulations previously caused ambiguity" when registering trans players to compete. The spokesperson added that FIDE officials need time to study "rapidly developing" legislation on trans issues, "without rushing it."

"Any further decisions related to admission of the players to official FIDE women events require a more thorough analysis that will be done and further decisions taken by the Council," the spokesperson said. "Meanwhile, the transgender players are allowed to participate in the open section of the official FIDE chess tournaments."
I must admit to scratching my head my I saw this news yesterday afternoon. With athletic competition, I get the rationale: we've gender-segregated sports because biological males have significant physiological advantages over biological women. That's literally why "men's" and "women's" categories exist in sports. Being only vaguely familiar with competitive chess—I can name maybe three or four historically great players, none of whom are women and only one of whom is non-Russian—I really don't understand why we gender-segregate.
Not surprisingly, the move is controversial:
LGBTQ advocates have denounced the guidelines, and some critics said the new rules suggest that cisgender men and transgender women are smarter than cisgender women.

"Really? Chess?" the National Center for Transgender Equality wrote Wednesday on X, formerly known as Twitter. "This is so insulting to cis women, to trans women, and to the game itself. It assumes that cis women couldn't be competitive against cis men — and relies on ignorant anti-trans ideas."

Yosha Iglesias, a FIDE chess master, professional chess coach and trans woman, criticized the new guidelines on Thursday.

"If you want to help women in chess, fight sexist and sexual violence, give women in chess more visibility and more money," Iglesias said in a tweet. "Don't use trans women players as scapegoats. We contribute to the development of women in chess. We are women in chess."
But the other side have some good points, too. Oh, wait.
Some celebrated the move. In response to a post on X about whether trans women have a "biological advantage" over cisgender women in chess, Jon Schweppe, the policy director of the American Principles Project, a conservative think tank, implied that they do.

"There are more male geniuses than female geniuses," he said. "There are also more males with low IQs than females with low IQs. This is known. It's biology."

There is no recent research that proves men have significantly different IQs or are smarter than women, and older studies — one from 2005 and another from 2006 — that do make that claim have been debunked.
Honestly, even if there were more male geniuses than female geniuses . . . who cares?
The rest of the article talks about the spread of bans of transwomen in women's sports. But, again, that's a completely separate issue.
Chess is not like, say, basketball. If we abolished the WBNA tomorrow, approximately zero of the league's 144 players would be able to make an NBA roster. Indeed, there have been complaints that the league is too small, making it next to impossible for girls to grow up to play at the highest professional level. (By contrast, there are 450 roster spots in the NBA.)
Indeed, a little research shows, men and women usually compete in the same tournaments. It's just that there are so vastly more men competing in them that the women are anomalies. Separate tournaments are just a way to bring more girls and women to high-level chess.
Getting more female chess players, and better female chess players, requires breaking down the idea that chess is a primarily male game. The United States had never made a concentrated effort on the subject—but it is now.

"It's a numbers game," says Maureen Grimaud, chair of the women's committee at the US Chess Federation. "It's a total and complete numbers game. What the women's committee is trying to do is to grow the base."

[…]

The committee began hosting a girls' room at national events, a space where female players could connect and realize that they weren't alone. That, Grimaud says, was key. The biggest bloc of girls at a youth tournament is generally in kindergarten through third grade. As they get older, they start dropping off and become increasingly outnumbered by boys; giving them space to meet and form friendships is crucial. Beyond simply adding more girls, the goal is to make more girls feel comfortable—to build a culture for them to enjoy chess intellectually, competitively, socially.

"They were so excited to see that we had support for them," Grimaud says. "They know that when they go back home, they might be the only female [chess player] out there for a 200-mile spread."

There's also been an increase in girls' tournaments. The US Chess Federation sanctioned its first girls' competition in 2003, the Susan Polgar Foundation Girls' Invitational. The tournament is held annually now, along with several others. And the expansion of girls' competitions doesn't stop the country's most talented female youth from playing in bigger mixed competitions. It simply encourages more girls to want to keep playing.

"It's supply and demand. If girls and women want to play in them, it means they're having fun and they're networking with other girls and they're using their brains in amazing ways that, in this culture, women sometimes aren't allowed—the chance to just engross themselves in an intellectual activity," Shahade says. "I don't see them as a negative. If girls and women are signing up because they enjoy them, great, and if it starts to get to the point where some girls feel, Well, I've won this tournament before, I'm the top girl here, I really want to play in mixed competition with a wider net of people—and that usually does happen to girls, when they get really high ratings—that's great, too."
And it seems to be working, albeit slowly:
When Polgar first said that she wanted to be a grandmaster, she was told that it was impossible. "They literally told me that my family was crazy. Did we want to fly next, or go to the moon?" But she was the start of an unprecedented wave. From 1991 to 2000, four women became grandmasters, including Susan and her sister Judit. From 2001 to 2010, 18 women did the same. Since 2011, there have been another 13. With the changes to the Women's World Championship, there's hope for even more progress. The growth among girls gives hope, too—not just for individual players, but for the chess establishment to crack the code on women's success and break down the cultural and financial burdens that once seemed inescapable.
So, to the extent that hosting separate tournaments for girls and women is to grow that side of the game by making them more comfortable, I suppose there's an argument for trans exclusion if their inclusion substantially lessens the comfort level of biological girls and women. But that doesn't seem to be what's motivating the Federation here. And it certainly wouldn't justify stripping already-awarded titles.