Martina Navratilova Faces Blowback For Comments On Transgender Athletes
Tennis great Martina Navratilova is facing criticism for raising questions about how sports handles the issue of transgender athletes competing within the gender they identify with. She shouldn't be.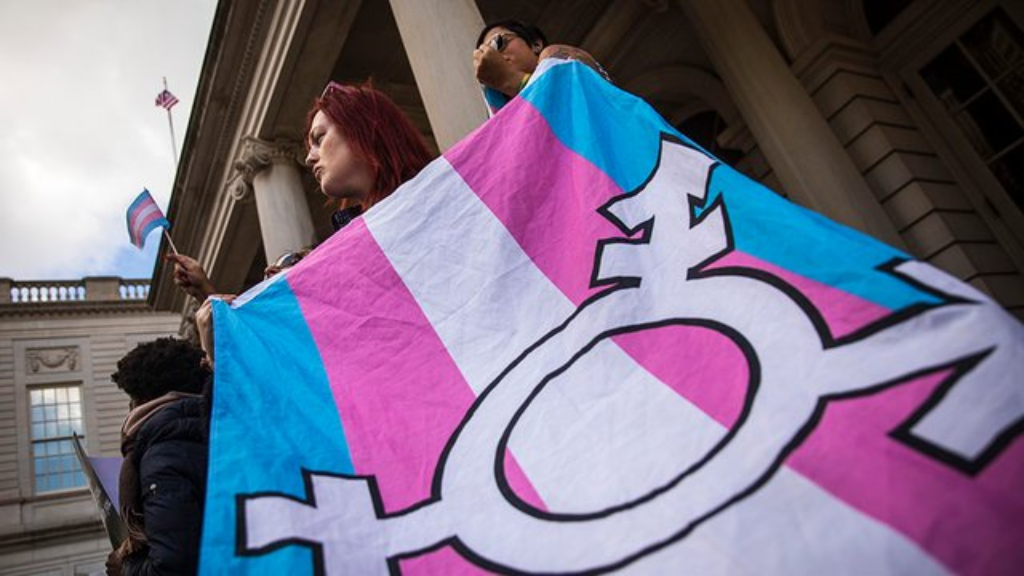 Martina Navratilova is facing blowback after calling allowing transgender athletes to compete as members of the gender they identify with "unfair":
An LGBT sporting group has cut its ties with tennis legend Martina Navratilova after she made controversial comments about transgender sportswomen.

The nine-time Wimbledon champion and LGBT campaigner has been accused of being transphobic after saying that it is "cheating" to allow transgender women to compete in women's sport, and claimed they had a physical advantage.

In an article for The Sunday Times, Navratilova wrote: "A man can decide to be female, take hormones if required by whatever sporting organisation is concerned, win everything in sight and perhaps earn a small fortune, and then reverse his decision and go back to making babies if he so desires."

She added: "It's insane and it's cheating. I am happy to address a transgender woman in whatever form she prefers, but I would not be happy to compete against her. It would not be fair."

This caused controversy among other LGBT campaigners and other sportspeople, including Rachel McKinnon,  the first transgender woman to win a world track cycling title, who called the comments "disturbing, upsetting and deeply transphobic".

Navratilova's friend and former coach is Renee Richards, who was born Richard Raskind and competed in the US Open as a man before having gender reassignment surgery and competing as a woman

LGBT group Athlete Ally said Navratilova's comments were "transphobic, based on a false understanding of science and data, and perpetuate dangerous myths that lead to the ongoing targeting of trans people through discriminatory laws, hateful stereotypes and disproportionate violence".

The group added: "This is not the first time we have approached Martina on this topic. In late December, she made deeply troubling comments across her social media channels about the ability for trans athletes to compete in sport. We reached out directly offering to be a resource as she sought further education, and we never heard back."

A Stonewall spokesperson told The Telegraph: "Sport should be welcoming to everyone, including trans people. We need clubs and governing bodies, as the experts, to consider how their sports' individual policies can work to be as inclusive as possible, and what advice and guidance they're giving to ensure all people, including trans people, can take part in sport."
More from CNN International:
Tennis great Martina Navratilova has been criticized after claiming it is a form of "cheating" for transgender women to be allowed to compete in women's sport.

The 18-time Grand Slam winner wrote in The Sunday Times that it was "insane" that "hundreds of athletes who have changed gender by declaration and limited hormone treatment have already achieved honors as women that were beyond their capabilities as men."

This is not the first time Navratilova, a gay rights campaigner who suffered homophobic abuse when she came out in 1981, has caused controversy with her remarks on transgender athletes.

In December she was criticized after tweeting: "You can't just proclaim yourself a female and be able to compete against women. There must be some standards, and having a penis and competing as a woman would not fit that standard."

Her comments led to her becoming embroiled in an online argument with cyclist Rachel McKinnon, the first transgender woman to win a world track cycling title in October 2018.

Navratilova, a nine-time Wimbledon champion, wrote on Sunday that this debate had led to her going away to do more research on the subject, adding: "Well, I've now done that and, if anything, my views have strengthened.

"To put the argument at its most basic: a man can decide to be female, take hormones if required by whatever sporting organization is concerned, win everything in sight and perhaps earn a small fortune, and then reverse his decision and go back to making babies if he so desires.

"It's insane and it's cheating. I am happy to address a transgender woman in whatever form she prefers, but I would not be happy to compete against her. It would not be fair."

Her comments were labeled "transphobic" by trans rights group Trans Actual, which tweeted: "If trans women had an advantage in sport, why aren't trans women winning gold medals left, right & center?"

McKinnon reacted to Navratilova's article by tweeting: "It's a wild fantasy worry that is an irrational fear of something that doesn't happen. An irrational fear of trans people? Transphobia."

Navratilova rejected accusations of transphobia, adding that she deplores "what seems to be a growing tendency among transgender activists to denounce anyone who argues against them and to label them all as 'transphobes.'"

She also highlighted her friendship with Renée Richards, the transgender tennis player who campaigned to be able to play at women's US Open.
I honestly have to say that this is an issue where I find myself somewhat stumped.\
As a general rule, my position regarding transgender Americans ought to be treated with dignity and respect, and that they are entitled to the same rights as other Americans. This includes the right to identify as whatever gender they choose and to take the steps, medical and otherwise, necessary to transition from their biological sex to the gender that they identify with. I also believe that they should be treated equally in terms of employment and in areas such as the military, which is why I oppose the Trump Administration's efforts to reinstate the ban on transgender troops serving openly in the military. This last case is especially true given that there is extensive research and actual experience from around the world showing that this would have no significant impact. Finally, I support transgender students in public schools who wish to use the bathroom that matches the gender identity with rather than the one the corresponds to their biological sex.
I say all this to establish that I approach this issue as someone who generally supports equal treatment of transgender person legally and socially,
Saying all this, though, I am somewhat conflicted about how this issue should be treated in the world of sports. While it's true that transgender women who are or have transitioned from being biologically male and thus don't have exactly the same hormonal advantages that a man who hasn't been taking female hormones and undergoing transition might have, the fact remains that they are, biologically, male and will have at least some advantages that cannot be erased by hormone treatments. Given that, it strikes me that there's at least an open question here about whether or not it is fair to biologically female athletes who have to compete against someone who has an advantage over them.
One answer to this question, of course, is the fact that there are plenty of examples outside of the transgender area where some athletes have advantages over their competitors, and they are still allowed to compete. Taller men and women have obvious advantages in basketball, for example, but neither the NCAA or NBA restricts people from competing based on a height advantage, Professional football and baseball players who are at the top of their game have advantages over other players, in some cases because they have engaged in more aggressive training regimes and in some cases, for reasons that we don't quite understand, they just possess the combination of skills that make them better than many of their fellow players. We don't prevent those players from playing against people they have advantages over. If a transgender woman has some "advantage" over other women, does that make it any less fair for her to compete with other women than it is for Michael Jordan, Tom Brady, or Mariano Rivera to compete against players that obviously don't possess the athletic advantages they do?
In the amateur and professional sports world, this should obviously be up to the governing body to determine what acceptable rules are. At the Olympic level, for example, transgender men are permitted to compete without any restrictions. Transgender women, however, are required to show that their testosterone level has been below a certain level before their first competition. To some extent at least, this should reduce much of the hormonal advantages that transgender women may have over their competitors. Since I am not an expert, I can't say if there should be additional requirements but this certainly seems like a start. Things are slightly different in the case of public school leagues, of course, since in that case, we're dealing with potential civil rights claims by transgender athletes who are barred from competing with the gender they identify with. Nonetheless, it seems as though there ought to be some assurances in that area as well to ensure that competitions are fair.
As I said, I'm not sure what the answer to these questions are, but I do think that Navratilova raises valid questions that ought to be answered and that it is ridiculous for her to be attacked for simply bringing up the issue. This is especially true given the fact that she has her own unquestionable record of blazing a trail for openly gay athletes in tennis and other sports that what she says is deserving of somewhat more respect and consideration than it is being given by some LGBT groups. Raising this question does not make Martina anti-trans, nor does it make her a bigot. Instead, it ought to be an opportunity to talk issues like this through without labeling the people who ask them as bigots, which is clearly designed to shut down any questioning of accepted orthodoxy.