The Dobbs Story and What it Really says About Illegal Immigration
The Lou Dobbs story simply underscores the fact that the illegal immigration debate is fundamentally about labor supply and demand.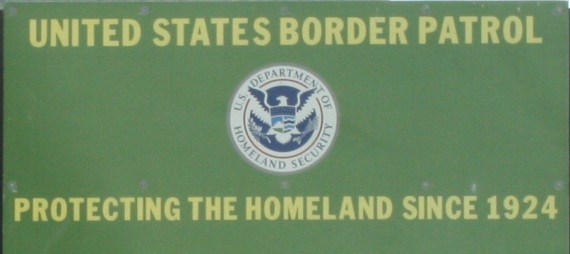 The things that strikes me the most about revelations (as noted earlier today by Doug Mataconis) that Lou Dobbs and his family employed illegal immigrants isn't the gotcha nature of "Ha! Lou Dobbs is such a hypocrite" (although I think it is fair to call him such).  Rather, it is that the story of stable hands and gardeners underscores the reality of a specific segment of the US economy that is real and involves a large number of people doing hard jobs.  People like Dobbs (and his supporters/fans) always act as if solving the problem of migrant Mexican labor is easy (enforcement!) when, in fact, we are talking about a structural part of our economy that is not so easy to extricate and which touches more of us than we (or, at least, people like Dobbs) care to admit.
I won't even get into the question of whether Dobbs knowingly hired illegal immigrants, although I think he is smart enough to at least have had serious suspicions. However, what is especially worthy of criticism is the fact Dobbs has to understand the degree to which his lifestyle is directly serviced by immigrant labor.  The bottom line is that a large number of persons who work in fairly menial tasks (such as gardening) are immigrants, many of whom are undocumented.  Indeed, I am pretty sure that was what Colin Powell was referring to when he got himself into trouble on MTP a few weeks back when he said "They're all over my house, doing things whenever I call for repairs, and I'm sure you've seen them at your house. We've got to find a way to bring these people out of the darkness and give them some kind of status." He took a great deal of criticism for being honest misspeaking and had to walk back the statement (Colin Powell clarifies remarks to say he doesn't hire illegal immigrants).
Powell was simply acknowledging reality, i.e., the fact that the roughly 12 million illegal immigrants in the United States are mostly at work in our economy and they are doing things like cleaning houses, watching kids, roofing houses, doing repair work, and frying hamburgers.
However, Dobbs and his allies don't want to deal with reality, instead they seek to engage in a combination of demagoguery and fantasy.  The fact that Dobbs himself is the direct beneficiary of such labor simply underscores this fact.
The bottom line is that the odds are incredibly good that all of us have, at one time or another, been the beneficiaries of  illegal migrant labor, whether it be in keeping down the cost of burgers at the local fast food establishment or in keeping the cost down on the framing and roofing of one's house.
As I have stressed over and over and over on this topic, the proper diagnosis is necessary for the proper policy prescriptions to be applied and yet, instead, we get get either the sanctimoniousness of people like Lou Dobbs or the rantings of politicians like Jan Brewer and friends.
The reality of the situation is that we have an obvious demand for this labor in our economy and there is a clear supply of said labor south of the border.  Either we realistically deal with that fact and craft a policy that deals with reality or we will continue to stumble along as we have.  While it is true that some people enter the US illegally because of drug smuggling/with criminal intent and that some may come for social services, but the bottom line of the entire situation is one of labor supply and demand.
I would, by the way, include here the Meg Whitman story about her housekeeper (see here) in the same category as Dobbs' situation.  Again we have someone who was more than willing to use the topic of illegal immigration for personal political gain whilst being a partaker of that which was being decried.