The High Cost of Immigration Enforcement
Both Congress and the Obama Administration have stepped up enforcement of immigration laws--at immense cost to both the budget and the courts.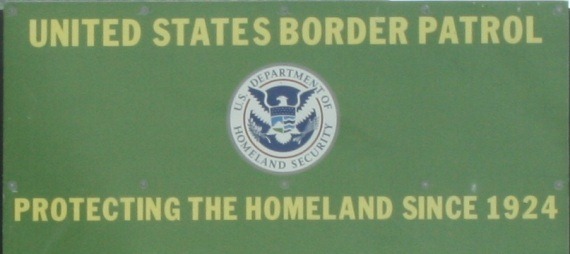 NPR has an excellent article about a program in Arizona federal courts to enforce immigration laws that is proving to be quite burdensome.
Even lawmakers who want to expand the program don't know how much that costs. Arizona Republican Sen. John Kyl is a big supporter of Operation Streamline. He got Congress to order the administration to come up with a cost.

"We've been trying to find this out for a year and a half," Kyl says, "and neither the Department of Homeland Security nor the Department of Justice will tell us."

In fact, the government is spending $1 million on a study to find out how much homeland security operations impact the Justice Department. Still, some members of Congress like Kyl want to expand it.
Yes, you read that right–the government is spending $1 million just to figure out how much one immigration enforcement program costs. Congress wants to expand this program, but it's already proving to be quite burdensome to the court systems, as the article points out.
Right now, prisoners are brought to the Tucson federal courthouse by the busload. The courthouse was built to house a maximum of 100 prisoners awaiting their court appearances. These days, Assistant Chief U.S. Marshal Ray Kondo says that's a minimum."Particularly in the mornings, we'll have as many as 200 prisoners in here," he says.

Every morning a courtroom becomes a makeshift jail. The courtroom is filled with small tables where lawyers sit across from their clients. Others meet in the pews normally reserved for spectators.

The prisoners in the courtroom were picked up under Operation Streamline. They were charged with entering the country illegally, a misdemeanor. They'll be arraigned, convicted, and sentenced in groups by the afternoon. Every weekday 70 people are processed this way. That's on top of all the court's other cases.
What's even more mind-boggling is that this high rate of prosecution represents just a fraction of the illegal immigrants caught in the Tuscon area alone. Prosecuting them all becomes enormously expensive.
But even tripling the number of Operation Streamline defendants wouldn't come close to meeting the program's stated goal of zero tolerance: prosecuting everyone caught crossing illegally. In the Tucson sector, that would currently be nearly 1,000 prosecutions every weekday — a quarter-million people a year.

The presiding federal judge for Arizona, John Roll, says it's his job to carry out policy, not to make it. But, Roll says, prosecuting everyone is not possible.

"You can't prosecute all 250,000 people in Arizona. We would have more cases than the rest of the entire country. You would take the resources now for the entire country and just double it and put them in Arizona," he says.

In other words, to prosecute these misdemeanors, Arizona would need to have a federal criminal justice system twice the size of the rest of the country. No one has contemplated what that would cost. [emphasis added]
This article highlights the enormous impracticality of our current ill-thought out immigration laws. The vast majority of illegal immigrants coming into this country, whether they're jumping the border from Mexico or overstaying a student visa from Australia, are here for one reason: to work hard and build a life here. It makes no sense to waste enormous law enforcement and judicial resources in order to make criminals out of people who just want to lead productive lives.
Immigration law desperately needs reform. Restrictions need to be relaxed so that it's easier to legally cross the border to work (as opposed to the current system which requires people to wait years to come in) and there needs to be a program for amnesty and a path to citizenship for those who reside in this country illegally but otherwise live law-abiding, productive lives with their families.
Simply put, our current immigration system is not only a waste of time, money, and resources, it is a positive detriment to border security. Faced with enforcing impractical laws, the Border Patrol is much more likely to catch someone desperately looking for a job than they are to catch smugglers or terrorists.
Relaxing immigration laws and a program for amnesty is the humane, practical, budget-friendly solution that has the most potential for enhancing border security.