The Iowa Caucuses Need to Go
A quadrennial reminder.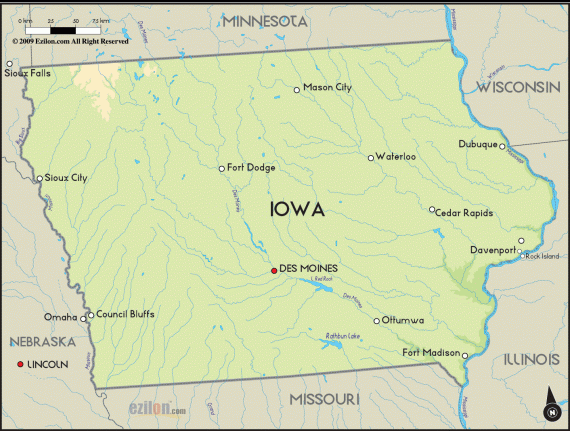 It really is a cliche to say it, but as an editorial in the NYT notes: Take the Iowa Caucuses. Please (with the appropriate, and accurate, subtitle: This is no way to pick a presidential nominee).
Iowans insist on personal attention from candidates, and this crop of contenders, some of whom have been working the state for months, understands what's at stake in the first contest of the presidential nominating season. It is yet another reminder of how special Iowa politics are — and of why it's past time to end the state's outsize and unwarranted influence over the nominating process.

Hating on the Iowa caucuses has become a cliché. As the familiarrefrain goes: The state is too old, too rural and far too white to wield such clout. This is a cliché because it is true. Demographically speaking, the Iowa electorate looks about as much like the face of America as does the Senate Republican conference. Which says a lot.

Iowa's caucuses are mind-numbingly convoluted and anti-democratic, favoring the most motivated, well-organized few over the less-obsessive majority of Iowans. More fundamentally, granting one state — any state — a perennial lock on the pole position of presidential voting fosters a sense of entitlement resulting in a quadrennial parade of pandering that borders on the absurd. Ethanol subsidies? Seriously?

Beyond the particulars of Iowa, caucuses are problematic electoral processes. Compared with primaries, they tend to be less inclusive and more complicated, resulting in much lower participation rates. In 2016, less than 16 percent of Iowa's voting-eligible populationparticipated in its caucuses. In New Hampshire, which holds the first presidential primary, the participation rate was over 52 percent.
Indeed and indeed.
The piece goes on and notes a number of additional objections to this bizarre process. I recommend reading the whole thing.
And for those who are interested: here are the rules for the 2020 Iowa Caucus. This year includes a "virtual caucus" to go along with the traditional in-person meetings.