The Non-Competitive House
A recent report shows 78 of 435 seats in the US House are truly competitive.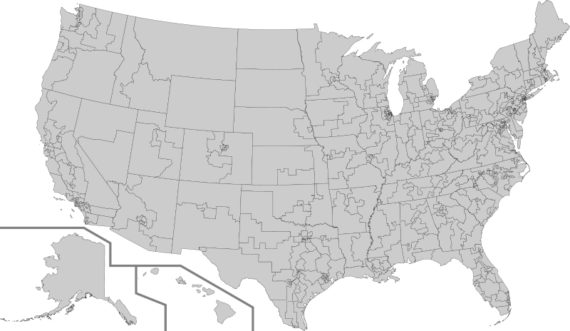 The 2021 Cook Political Report Partisan Voter Index has been released. It is full of interesting data, but these graphs illustrate a theme I often discuss (two, actually):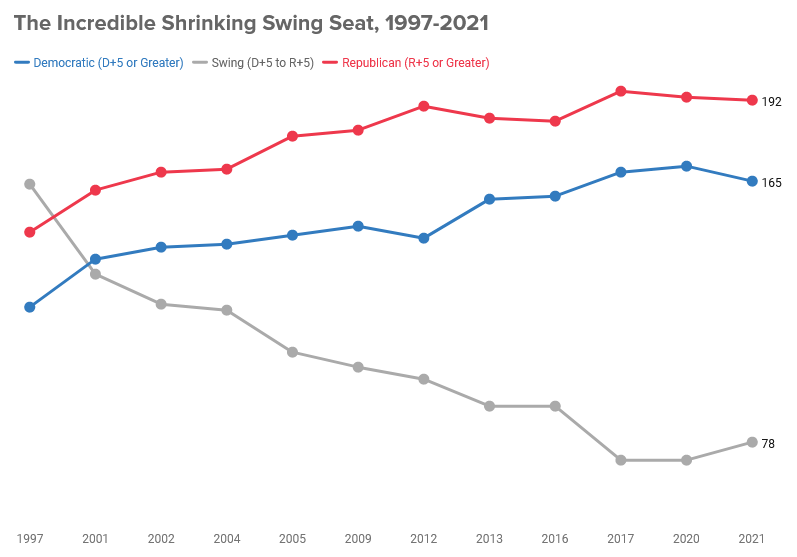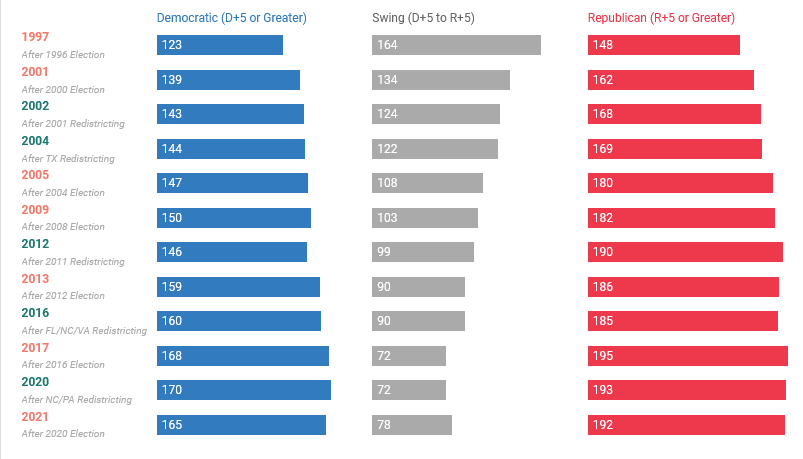 We see here first that the number of House seats that are truly competitive is quite small (even if there was a slight rebound in the 2021 report of +5). Most of the seats in the US House of Representatives are settled in the primaries, not during the general election. This illustrated how little things like national popular opinion matter for political outcomes. To get re-elected to the House in most districts means appealing to the primary electorate, which is but a small slice of the citizenry. This is not a good way to generate representative Representatives (not that single-seat districts can ever do that anyway).
A second theme is that the Republicans have a built-in advantage of 27 seats (down slightly over the last two cycles).
And it should be noted that gerrymandering is not the main problem, and HR1 is not going to fix this. The main culprit is geographical sorting.
The Cook PVI illustrates how voters' natural geographical sorting from election to election, much more than redistricting and gerrymandering, has driven the polarization of districts over the last two decades. Our 12 unique sets of PVI scores over the past 25 years give us a powerful tool to isolate and quantify the impacts of sorting and redistricting on the makeup of House districts.

[…]

On balance, redistricting wasn't as much of a factor in the House's polarization as the most vocal opponents of gerrymandering might think. Of the net 86 "swing seats" that have vanished since 1997, 81 percent of the decline has resulted from areas trending redder or bluer from election to election, while only 19 percent of the decline has resulted from changes to district boundaries.
As I often note: single-seat districts do a really poor job of producing electoral results that truly represent the myriad interests of a given district (which is made worse by the need of politicians to win primaries). Further, the House is too small, which exacerbates the problem, especially since high-density urban areas tend to be heavily Democratic in orientation.