The Risk of a Fiscal Crisis
The CBO sees a clear threat of a fiscal crisis during the next two decades unless we're saved by magic ponies.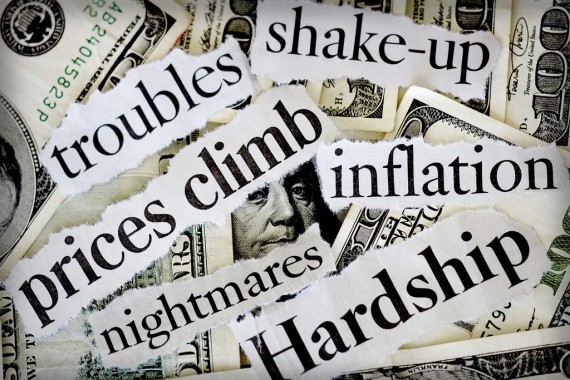 The Congressional Budget Office published this brief on the risk of a fiscal crisis back in late July and I missed it. Anyhow it is a rather depressing read in that it looks at two cases for evaluating the chances of there being a fiscal crisis in the next 20 years or so. The prognosis: Under the alternative fiscal scenario, the surge in debt relative to the country's output would pose a clear threat of a fiscal crisis during the next two decades.
The CBO looked at two scenarios for the growth of federal debt. The first scenario is assuming that all of the various legislated actions take place. The Bush tax cuts are allowed to expire, the AMT is not indexed to inflation nor does Congress intervene even for the short term. Medicare payments to doctors are allowed to be cut at the legislated amounts, etc. The other scenario looks at federal debt assuming that Congress does what it has done in the past: periodically provide relief to those who would pay AMT taxes, keep some or all of the Bush tax cuts, nullify legislated cuts in medicare payments to doctors etc.
This alternative growth path is probably the most likely, or at least something like it. Cuts in medicare payments have been scheduled every year for something like a decade now and every year Congress essentially voids those cuts. This view is one put forward by the Chief Actuary for Medicare as well. Right now there is quite a bit of discussion on keeping at least some of the Bush tax cuts.
Under that scenario, deficits would also decline for a few years after 2010 and then grow again, but that growth would occur sooner and at a much faster rate than under the extended-baseline scenario. By 2020, debt would equal nearly 90 percent of GDP. After that, the growing imbalance between revenues and non-interest spending, combined with the spiraling cost of interest payments, would swiftly push federal debt to unsustainable levels. Debt held by the public would exceed its historical peak of about 110 percent of GDP by 2025 and would reach about 180 percent of GDP in 2035. Indeed, if those estimates took into account the harmful effects that rising
debt would have on economic growth and interest rates, the projected increase in debt would occur even more rapidly.
And as research by Reinhart and Rogoff has indicated a fiscal crisis is something that is hard to predict and hard to deal with. The fiscal situation can go from good to bad very quickly or it might deteriorate slowly over time. Typically a country has three options when a fiscal crisis hits: raising taxes, cutting spending, printing more money. Combinations of the three are also possible as well. Problem is that all three options often carry with them the effect of reducing growth and economic welfare of those living in that country. Given that fiscal crises often hit when the economy is in recession these measures could exacerbate the recession as well.