The Whitelash Backlash
So what's wrong with the Whitelash Backlash thesis?  Not everything, actually.  But plenty.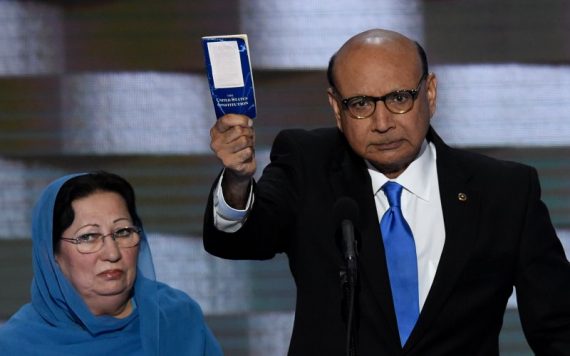 My wife is an elementary school teacher.  Back when we lived in Austin, TX, some twenty-plus years ago, she taught kindergarten in a virtually all-minority school.  Late in the spring semester during "circle time," her one white student looked around at the twenty or so other kids in the circle, raised his hand, and exclaimed with considerable energy, "Heeeeeyyyyy!  I'm the only white kid in here!!!"
Whether he never noticed before that he was white, or that his fellow students were not, or whether, like Stephen Colbert he simply did not see color, remained unclear.
Critics, including really smart critics such as Mark Lilla, seem to be quite taken with a thesis that very well could have been inspired by this grade-school anecdote.   Their thesis, the Whitelash Backlash, suggests at heart that collectively white working class Americans woke up in late October and early November of 2016, stumbled from their bed to the bathroom, flipped on the light, looked in the mirror, and discovered to their considerable shock that, hey, we're the white kids!
What prompted their self-discovery and novel race consciousness?  Well, Obama, for one.  But also, and this is my focus, they claim it was liberalism's obsession with identity politics as exemplified by the ridiculous and incessant rantings of Social Justice Warriors.  These left-wing crazies obsessively dice the country's population into ever more discrete demographic categories and rant endlessly about how every group apart from white males are victims and in need of compensatory laws, protection from words that might hurt their feelings, and financial reparations.  Identity politics undermines the common good, unnecessarily divides the country, and renders reasonable discourse impossible. It also awakened the white identity of millions of Americans.
If you want a country with 63 different genders, vote Hillary.

If you want a country where men are men and women are women, vote Trump.

— Joe Walsh (@WalshFreedom) November 6, 2016
So what's wrong with the Whitelash Backlash thesis?  Not everything, actually.  But plenty.
I gotta say that the Lilla piece, and others like it, is bit too assertive for my tastes.  Mostly I've been struck by its conceptual ambiguity and lack of evidence.  It suggests by implication that rural working class whites frankly don't live near minorities, so how in the world could they be threatened by them? Fair enough question, but it fails to explain how these same individuals are soaking up the prejudices and excesses of the halls of the snobbish liberal-infested academy.
In short, you don't have to be a SJW to wonder whether the political right isn't being given just a bit of a free ride in the Whitelash Backlash thesis.
Here's another way of thinking about it.  Once upon a time white males, and mostly white Christian males, comprised the entire political establishment in this country.   Their dominance was so total that they could, in good conscience, speak of our country as fully republican, as a polity of a single constitutional class, and maintain without conscious hypocrisy that rulers are drawn from "the great body of the people." (Federalist 39).  The common good was the good of white males.  Full stop.  What I fail to understand is how this is not a supreme vision of identity politics, the ultimate vision of identity politics.
Why are efforts to more fully integrate the full populace, with its glorious diversity, into the governing class and into the bounty of the American economy the true and sole mark of identity politics?  When I read of conservative states passing laws micromanaging where people may use the bathroom based on their biology, I sense that conservatives no less than liberals are obsessed with identity politics.  Not to say that one is better than the other, but if I'm forced to give the benefit of the doubt to one group over the other, I'll grant it to the approach that leads to more inclusion, not less.
I suspect by the terms Lilla employs my own analysis of Trump's victory (my inaugural piece here at OTB) could be labeled as just another example of a Social Justice Warrior pushing identity politics. But I do not believe this is the case.  My sense is that Trump truly was the more obvious identity politics candidate in the race, and it's not even close.  And so to blame Democrats exclusively for their sins (which are real) when, in fact, Republicans are guilty of the more egregious sin of using identity politics to exclude rather than include, strikes me as opportunistic and backwards.