This Just in: Voters not Happy
Exit polls reveal a shocking bit of information: voters aren't happy with either party.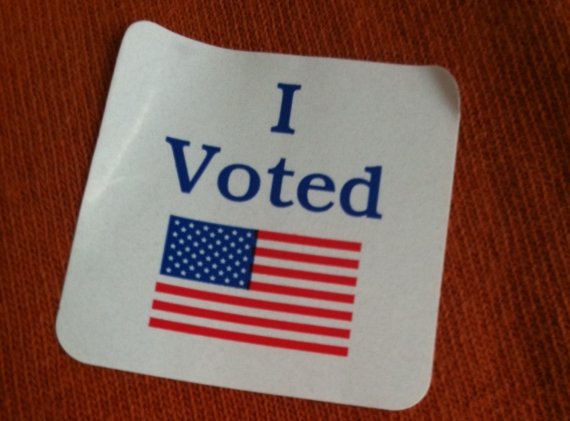 Exit polling data confirms what we already knew:  people ain't none too happy.
Via CNN's Political Ticker:  Exit Polls: Voters give low marks to both parties
Democrats have a 10-point favorability gap: 43 percent of voters have a positive opinion of the party, while 53 percent aren't thrilled. The Republican Party also gets a thumbs-down from 53 percent of the nation's voters, with just 41 percent saying they're happy with the GOP.
Of course, that having been said, they are clearly voting more for Reps than Dems today.  As such, Democrats will want to point at the above numbers as some kind of solace (see! they hate us both!) but that is same consolation in the face of actual electoral results.
ABC further reports that the exit polls show that the economy is on everyone's mind:
Eighty-eight percent of voters today say the national economy's in bad shape, nearly as many as the record 92 percent who said so two years ago. Only 14 percent say their own family's financial situation has improved since 2008. And few see much respite: Compounding the political impact of the long downturn, 86 percent remain worried about the economy's direction in the next year, including half who are "very" worried.
In both cases, these numbers simply confirm what we already knew to be the case.
Indeed, rather than this election having any kind of realignment implications, it just shows when taken with other recent contests that voters simply remain discontent in general.  They became unhappy in 2006 with the Republicans and voted Democratic majorities into power and then a Democrat into the White House in 2008.  The country remains on the wrong track (see here and here), and so another shift in at least one House is the result (at the moment it would appear that the Senate will remain in Democratic hands).
Really, the main shifts that seem to be in play (and one can project back as well as looking at today's results) are in terms of a)  the general enthusiasm of specific sectors on the electorate in a given election, and b) in terms of where independents are willing to cast their ballots rather than in terms of coherent policy preferences in the public.