Realignment Elections
While Matt Yglesias is right that talk about "Realignment" after a single election is ridiculous, there have indeed been realigning elections in U.S. history.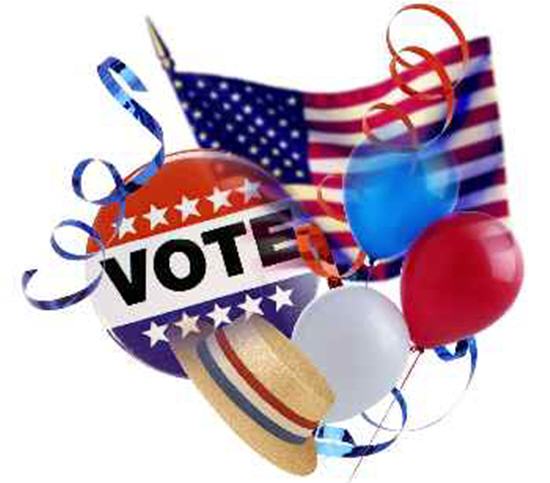 Matt Yglesias argues that "There's No Such Thing as a Realignment."
What you really need to do with realignment-mongering pundits is suggest they read David Mayhew's Electoral Realignments: A Critique of an American Genre in which he persuasively argues that there's no meaningful "realignment" phenomenon. There's a good short summary here if you're interested. To give my own summary, Mayhew's point is that there's no dichotomy between two "kinds" of elections. There's just a lot of elections. Some are more important than others, especially in retrospect. Sometimes a party wins a bunch of elections in a row. Sometimes a voting bloc switches partisan loyalties on an enduring basis. But there's no "pattern" in which these things all go together. Stuff just happens. Partisan majorities are usually fleeting.
Not only do I reject this thesis, so does David Mayhew.  To see this, read the short summary that Matt links.
Some elections are realigning and others are not: The attempt to dichotomize elections between critical and non-critical ones is flawed. Rather than thinking about partisan change in terms of peaks followed by long periods of stasis, we should think about change as a mixture of large, medium, and small effects. In other words, a gradual change model is better than a punctuated equilibrium model.
Periodicity: The "30-year pattern" seems very dubious. If the critical/non-critical dichotomy is invalid, then so is the periodicity hypothesis.
Tension and flash points model: The realignment model of a gradual build-up of tension that then triggers a major shift at a critical election is flawed. The realignment model looks too far back in history to explain shifts in party ID, which can often be better explained by proximate events.
Concern and turnout are higher at realigning elections: Seems modestly accurate for 1860 and 1896, but not 1932.
The emergence of a new cleavage causes a realignment: Not necessarily; events may do a better job of explaining changes in voter attachments.
Ideological polarization is associated with realignment: No, the realigning elections (1860, 1896, 1932) don't all seem to be accompanied by ideological polarization, particularly 1932.
Realigning elections are national; non-realigning ones are local: Empirically, this doesn't seem to be so clear.
Realignment leads to major policy changes: Seems to be true for 1860s and 1930s, but not the 1890s.
Realignments are about redistribution: Seems to be true of 1860s and 1930s, but not the 1890s.
Major contributions to the political system are made about once a generation: No, political parties respond to changing preferences on an on-going basis.
The 1896 election ushered in an era of business dominance: Probably not. Business was already doing fine before 1896 and appears not to have needed insulation.
Basically, Mayhew argues that single elections in which a party wins a lot of seats may or may not usher in a realignment.  Which is true!
But there have certainly been realignments.  The Election of 1860 killed off the Whig Party and ushered in the dominance of the Republican and Democrat two-party system.  The Election of 1932 created a Democratic majority that lasted more than a generation and seems to have permanently realigned the African American vote away from the GOP. They fundamentally changed the debate in a way that persisted over time.
Now, it's true that "Realignment" is a bit difficult to define.  But the fact that "Some are more important than others, especially in retrospect. Sometimes a party wins a bunch of elections in a row. Sometimes a voting bloc switches partisan loyalties on an enduring basis" pretty much covers the basic idea.
But, while one election can start a realignment, we have to look at longer patterns to identify them.  For example, the "Republican Revolution" of 1994 sure looked like a realignment.  It was short-lived.  And I think today's elections are likely to return us to something close to our natural center, reversing two anti-Bush elections.
Realignments are rare. But they exist.