Transgender Historical Revisionism
Does an individual's changed gender identity alter history?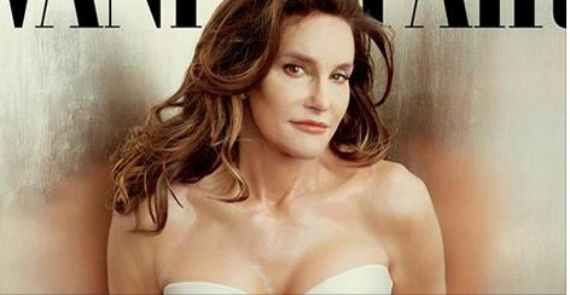 YahooNews directed my attention to an MSN story titled "Caitlyn: I Was 'Mistreated' By Kris Jenner."
Now that Caitlyn Jenner has made her debut on the cover of Vanity Fair, she's opening up about her 23-year marriage to Kris Jenner, momager of the Kardashian clan. "A lot of times she wasn't very nice," Caitlyn tells Vanity Fair. "People would see how I got mistreated. She controlled the money." Caitlyn says for the first 15 years of their marriage, she was the breadwinner and Kris "needed me more." And as any pop-culture observer knows, once "Keeping Up With the Kardashians" took off, the money came rolling in to Kris' coffers.
Never having seen "Keeping Up With the Kardashians," I had for some reason thought that Jenner's relationship with the Kardashian family was through a second marriage. But the Wikipedia entry for Kris Jenner tells me,
Jenner has been married twice. Her first husband was lawyer Robert Kardashian and her second husband was Olympic star and TV celebrity Caitlyn Jenner, then known as Bruce Jenner.
What strikes me as odd about all this is that Kris Jenner has never been married to Caitlyn Jenner, who so far as I know just came into being three days ago. She was married to Bruce Jenner, the name under which the individual then presenting as male lived for 65-plus years and during the entirety of their marriage.
While Bruce was apparently long tortured over his gender identity, he presented himself to the world—and, more to the point, his then-wife—as male. I'm perfectly comfortable with acknowledging that Bruce is now presenting as "Caitlyn" and in honoring her wish to be referred to by that name and with female pronouns. That seems the decent thing to do. But it strikes me as tortured, indeed, to retroactively put Kris into a lesbian marriage.
While not quite as big a deal, I have the same issue with retroactive application of political titles and military ranks. That is, biographies that refer to a general officer's time as a lieutenant as "General Petraeus led an Infantry platoon in Vietnam" or a politician's youthful history as "President Obama was a key fixture on his high school basketball team" are factually incorrect and confusing.