Trump isn't Wrong About Congress and DACA
But, the problem is, they seem unlikely to act.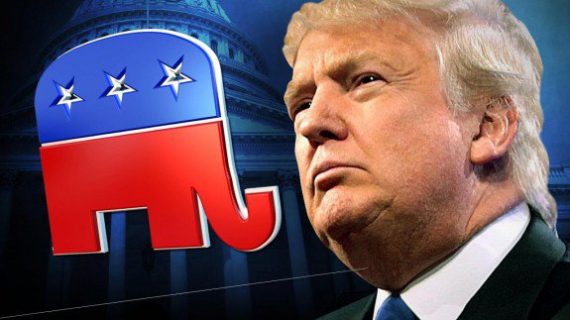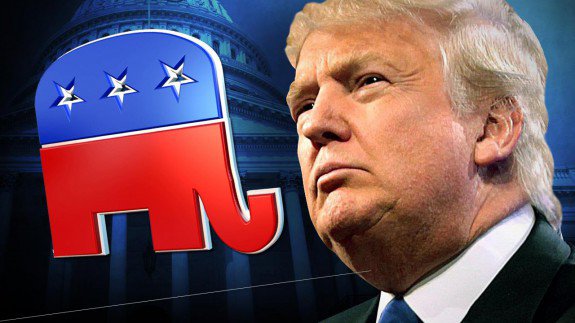 Yesterday, the President typed out:
Congress, get ready to do your job – DACA!

— Donald J. Trump (@realDonaldTrump) September 5, 2017
First, it is not entirely clear what Trump means by this mandate.  A plain reading suggests that Congress needs to pass legislation to fix a real problem.  A cynical reading suggests that Trump wants Congress to continue its long-term recalcitrance on the topic, thus allowing the protection for those covered by DACA to lapse.  A further cynical, yet also somewhat realist, reading is that Trump really doesn't know what he wants Congress to do (or really cares). On that count:  if he really did have a clue what he wanted, his administration would have a concrete proposal beyond a Jeff Sessions press conference and 140 characters in the ether.
I will say that in terms of a plain, mostly non-cynical reading, Trump isn't wrong:  a long-term fix of immigration policy in the United States is the job of Congress.  Further, Obama's DACA program was always a stop-gap measure to deal with a very real, very human problem that the Congress had been unwilling to fix.  So, sure, Congress needs to do its job.
But, that's the rub:  it is far from clear they want to do their job on this topic.  Keep in mind that some version of the DREAM Act (Development, Relief, and Education for Alien Minors Act) has existed since 2001.  The bill's inability to make it out of Congress has been tied to Republican opposition.  Republicans control the Congress at the moment, and more to the point they control the House, where Speaker Ryan would have to corral the Freedom Caucus and other very conservative Republicans who think that this is a simple "rule of law" problem. It is hard to see, at the moment, a DACA solution coming out of the House.
Consider the following from Steve King (R-IA):
Former #DACA's will make great "Peace Corp" volunteers in home countries. None would take more hardship or risk than we ask of Peace Corp.

— Steve King (@SteveKingIA) September 5, 2017
So, is he suggesting that sending these people back to countries they do no know is some kind of impressed Peace Corps service?  He does realize that Peace Corps volunteers get to come home, yes?  It is just a weird statement, and one that ignores the humanity of the people under discussion.
And in regards to the whole "rule of law" business:  this can be fixed by passing a new law.  The notion that whatever the law is today is sacrosanct is ridiculous.  Laws change to deal with real conditions on the ground all the time.  Law is not set in unchangeable stone.  Laws that are unjust should be changed.  Laws that an in-efficacious should be changed.  Laws that do not address the problems they are designed to address should be changed.  Immigration law needs significant reform.
If all law is perfect, then we no longer need a Congress.  Shall we never reform the tax code because, after all, we already have a bunch of tax laws now?
So, while Trump isn't wrong (not a phrase I type all that often):  it is Congress' job to fix this problem, his methods and motivations are problematic.  He has created jeopardy and stress for almost a million persons who are innocent of wrong-doing.  And, since no man is an island, he has actually disrupted the lives of millions.  He has made them all bargaining chips in a cruel political gambit.  Even if he thought that Congress needed to act, there were better, more humane ways to move forward.  Plus, leadership would entail having an actual proposal.
Trump understands to some degree what he has done because he hid in the White House while he sent AG Sessions out to make the announcement, rather than doing do himself. He then spent yesterday trying to assert how much he cares about these people.  The reality is, of course, he made a crass political decision that is a bone tossed to nationalists and white supremacists at the expense of innocent people.  It was a cowardly, shameful move.