Trump Rejects Virtual Debate
His campaign now wants more live debates.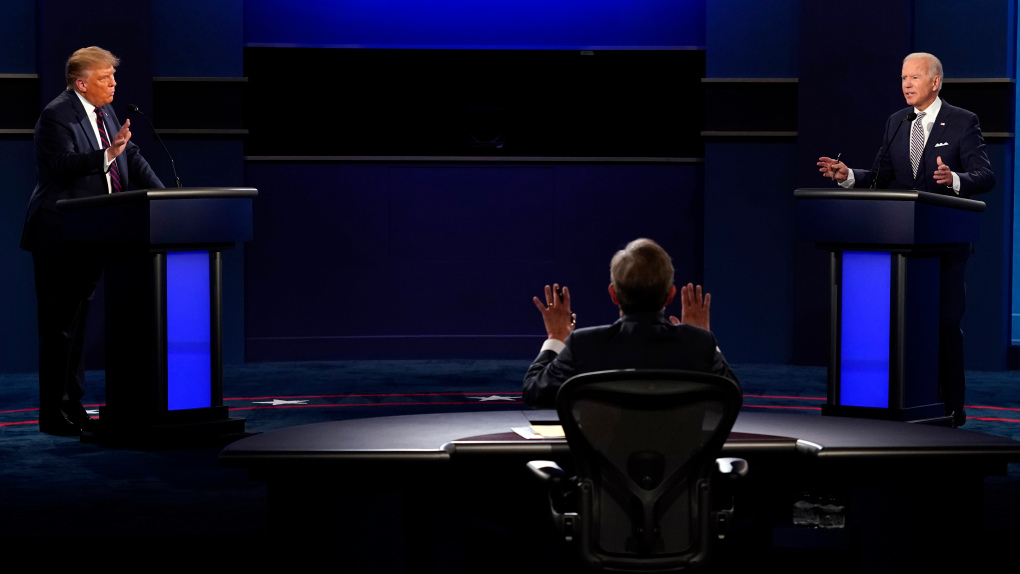 President Donald Trump turned the first debate into a shit show with his constant interruptions and pandering to racist extremists. Now, he's put the next ones into serious doubt.
Michael M. Grynbaum and Maggie Haberman reporting for the New York Times ("Trump's Objection to Virtual Plan Puts Next Debate in Jeopardy"):
The next presidential debate fell into serious jeopardy on Thursday after President Trump said he would refuse to participate in a virtual matchup and Joseph R. Biden Jr. pledged to hold an alternative town hall with voters on the night of the scheduled event.

The extraordinary developments came after Mr. Trump rejected plans by the Commission on Presidential Debates to have the candidates square off remotely from separate locations on Oct. 15, rather than onstage in Miami, citing health concerns about the coronavirus.

Mr. Trump, whose recent contraction of the coronavirus was a significant impetus for the commission to modify its plans, immediately dismissed the idea of a virtual debate as "ridiculous" and accused the debate commission without evidence of seeking to protect his Democratic opponent.

"No, I'm not going to waste my time on a virtual debate," Mr. Trump told the Fox Business anchor Maria Bartiromo. "That's not what debating is all about. You sit behind a computer and do a debate — it's ridiculous."

The Biden campaign initially said it would welcome the virtual debate on Oct. 15, which was to follow a town-hall-style format with questions from Florida voters. But after Mr. Trump's objections, aides to Mr. Biden said that the Democratic presidential nominee would "find an appropriate place to take questions from voters directly" that evening.

Hours later, Mr. Trump's campaign manager, Bill Stepien, said that the president would agree to another debate if it were delayed by a week and held in-person on Oct. 22, a move that would potentially give Mr. Trump more time to recover from the coronavirus. Mr. Stepien also proposed an additional debate on a new date, Oct. 29, which has not previously been considered by the commission or the campaigns.

The debate commission, which did not respond to repeated requests for comment, did not consult with the Biden and Trump campaigns before announcing the virtual format early on Thursday. The decision came after members of the commission's production team objected to the safety risks of staging another in-person event at an indoor venue, according to a person familiar with its deliberations.
There's frankly no reasonable objection to holding the town-hall style "debate" in a virtual manner; indeed, for the viewing audience it would be practically indistinguishable. And, certainly, an 11th hour proposal to not only scramble the existing schedule but squeeze in a second debate is absurd; there's simply no way the networks are going to jump through those hoops on short notice. For that matter, the Biden campaign has little to gain and everything to lose from such a move.
That said, it was asinine for the debate commission to announce a new format without agreement from both campaigns. Every tiny detail is negotiated for these things.