Trump Supporters Draw False Equivalence Between Immigrant Families And Criminals
Trump supporters seeking to justify the Trump Administration's family separation policy are drawing a false, and baseless, equivalence between immigrant families and people who have been convicted of crimes.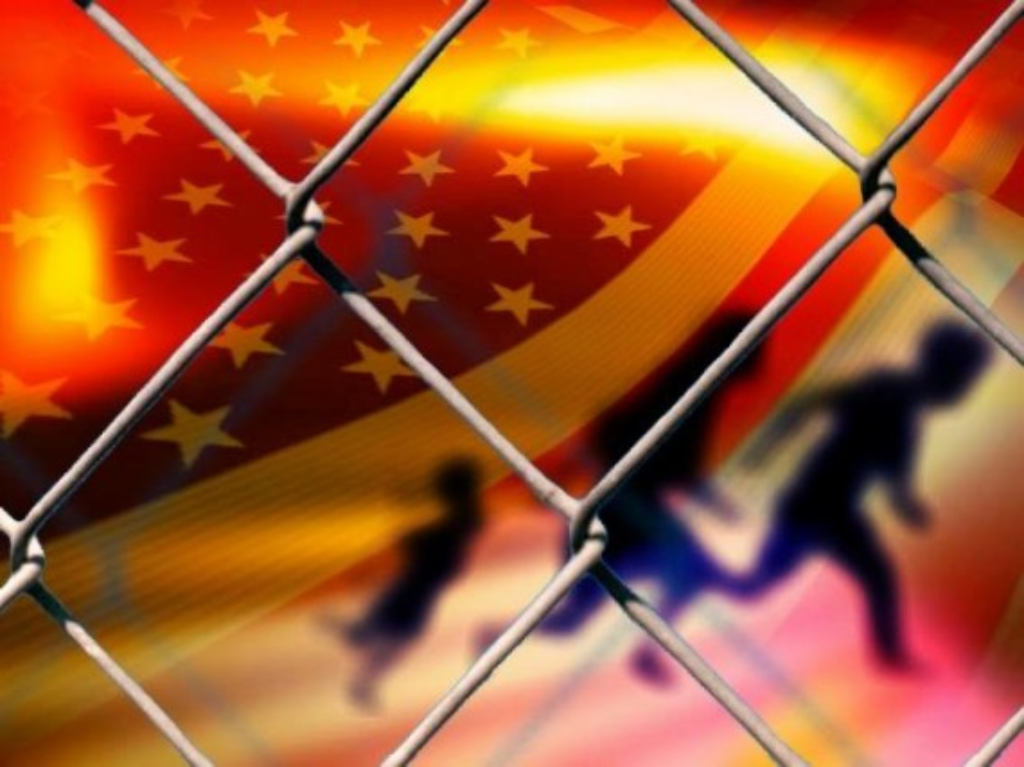 During her appearances on Sunday morning television yesterday, White House adviser Kellyanne Conway repeated an argument I've heard from many Trump supporters with regard to the Trump Administration policy of separating parents and children at the Mexican border, an argument that is easily refuted: (emphasis mine)
She argued that the practice is not unlike the separation of families when a parent in the United States commits a crime and is sent to jail.

"That happens in this country as well," she explained. "In other words, if I commit a crime and I am put in jail, my four children are separated from their mother, because we don't have a policy — Why would you want the children in jail with their parents? You want them in a facility temporarily or you want them to be repatriated back to their home country, with said parent, or you want them to come into this country with a responsible adult who you know, who the authorities are confident means that child no harm."
As I said, this is an argument I've encountered quite frequently over the past several days as the stories about these children being separated from their parents have come to define the current news cycle. It has been repeated by Trump supporters who appear on networks such as CNN and MSNBC and I'm sure it's one that the Trump propagandists on Fox News Channel have raised themselves although I admittedly don't watch that network frequently enough to be sure. It's also an argument I have encountered repeatedly online from those attempting to defend the Administration's policy. Indeed, I would state with confidence that along with the false assertion that the policy that the Trump Administration began implementing roughly six weeks ago is the fault of Democrats that this is perhaps the most common "defense" one is hearing these days from the people still defending this inhumane policy. The only problem is that their argument is completely lacking in either facts or logic.
To start with, someone who is convicted of, to pick an example, armed robbery isn't sent to prison unless they've been found guilty beyond a reasonable doubt by an appropriate tribunal. That is not the case with the people seeking asylum at the border. At best the most they can be charged with is improper entry into the United States which is, generally speaking, a misdemeanor rather than a felony. That offense only becomes a felony in the event that someone has been caught trying to get into the United States illegally multiple times. While it's possible for someone to be jailed for a misdemeanor it's not common except in the case of serious violent misdemeanors or if the Defendant has a pre-existing criminal record. In any case, as I noted such persons are generally speaking not jailed unless and until they have been convicted and found guilty beyond a reasonable doubt. Defendants can also be jailed pretrial if they do not qualify for bail, or cannot meet the conditions of the bail imposed by the court, but even here they are given an opportunity to argue their case for pretrial release before a Judge and to have that decision revisited in the event of changed conditions. The parents who are having their children taken away are given no opportunity for a hearing before their children are taken from them and being placed in a mass detention facility.
Second, if a person is convicted or accused of a crime and held in jail or prison, their children are not placed in mass detention facilities like the children at the border. In those cases, they are either placed in the custody of the other parent, if that person can be located, or an appropriate family member if one can be found and assuming that doing so would not be detrimental to the child(ren) for some reason. If that can't be arranged, then the children are placed in the temporary custody of the relevant child welfare agency and, while they may temporarily be housed in a facility for children that, while less than ideal, are certainly better than the facilities these immigrant children are being housed in. Additionally, in these situations the ultimate goal would be to place them with a foster family at least until their custodial parent is released from jail. Depending on the offense(s) the parent is charged with, of course, it may require additional court proceedings to determine if the child(ren) should be returned to them, but they are generally being treated far better than any of the 2,000 or so children being held in mass detention facilities operated by the Federal Government.
Third, it is crucial to remember that the vast majority of the parents who have been impacted by this new Trump Administration policy are seeking asylum rather than merely being undocumented immigrants who were caught trying to sneak across the border with their children. Most of them, in fact, have presented themselves at designated border crossing locations and seeking asylum for reasons ranging from the political to the personal, including women fleeing domestic violence and families fleeing the gang violence that is far too common in many of the nations of Central America. Seeking asylum is not a crime and can also be a defense against a charge of improper entry. In either case, the act of seeking asylum means that we are required to give them a hearing by existing Federal law as well as international treaties to which the United States is a signatory, thus making those treaties part of the "Supreme Law of the Land" pursuant to Article VI, Clause Two of the Constitution.  There is, simply put, no justification for the way in which these parents and children are being treated, and no justification for allowing this policy to continue for a single day.