Trump Told An Exceedingly Weird Story About Meeting Parents Of A Korean War MIA
One outcome of the SIngapore Summit includes a purported agreement to work on repatriating American remains from the Korean War. This is a good thing, but the President couldn't resist adding obvious embellishment.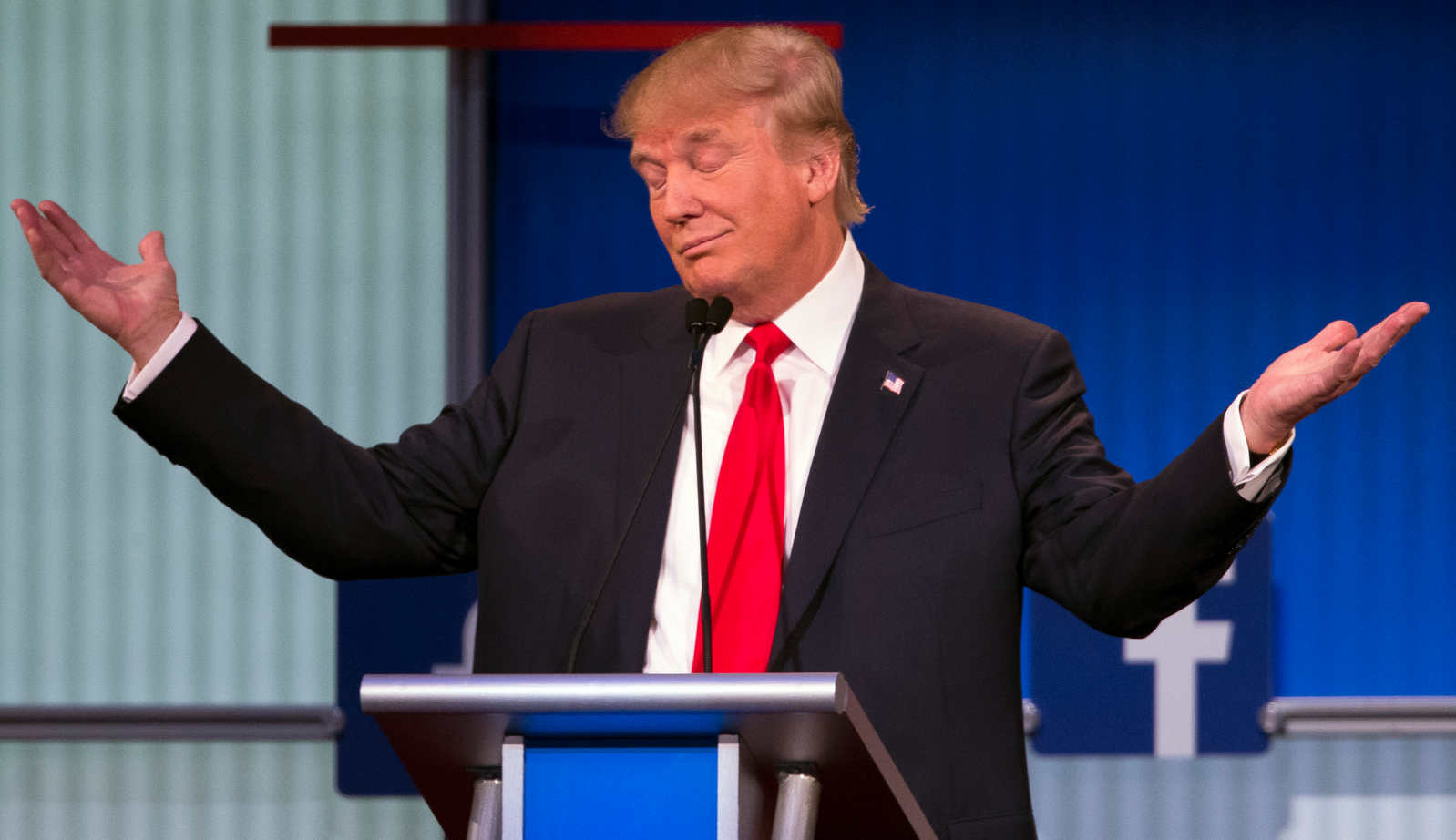 In an interview after the Singapore Summit that concluded with a vague statement that included an agreement to work on the return of the remains of American soldiers lost in the Korean War, President Trump made a bizarre claim that can't possibly be true:
One of the pledges that President Trump says he extracted from North Korean leader Kim Jong Un during their summit earlier this week was a commitment to repatriate the remains of U.S. troops soldiers killed during the Korean War.

There are more than 7,700 Americans still considered missing in action from that conflict, the vast majority of them Army soldiers whose remains are presumably still on Korean soil. There are unaccounted-for Korean War service members from every state in the union, including 593 from California, 515 from Trump's home state of New York and one, Army Pvt. John Baptist Lockwood, from Alaska.

In an interview with Fox News's Bret Baier that aired on Wednesday, Trump made an unusual claim about his request that the remains of those soldiers be returned, if possible.

"One of the things that, really, I'm happy, is that the soldiers that died in Korea, their remains are going to be coming back home," Trump told Baier. "And we have thousands of people that have asked for that. Thousands and thousands of people. So many people asked for that, when I was on the campaign. I'd say, 'Wait a minute, I don't have any relationship.' But they said, 'When you can, President, we'd love our son to be brought back home,' you know, the remains."

Hostilities in the Korean War ended more than 60 years ago, meaning that Trump claims to have been confronted by people who were parents of adults at that point. On its surface that seems unlikely. Given Trump's proclivity for adding multiple layers of hyperbole to even factually accurate assertions, the safe assumption would be that he took a kernel of truth — there is an effort to repatriate those missing service members— and parlayed that into a story about how he's delivering for the families of veterans.

That said, though, it's also worth asking if there might have been multiple parents of Korean War veterans who confronted him during the 2016 campaign. I mean, it's not impossible, right?

And: No, it isn't. It's just very, very unlikely.
Even assuming that the some of the soldiers who went missing during the war were as young as 18 when they were drafted and sent to Korea, their parents would have to be somewhere between 102 and 110 years old at this point in time. While it's possible, I suppose, that Trump met two people of such an advanced age at some point during his campaign, the likelihood of such an event happening is exceedingly remote. It's also possible that the President met some other relative of an MIA soldier from the war, such as a brother or sister, or even a son or daughter and that he misspoke during the course of the interview. At the same time, though, this kind of story is consistent with the President's habit of making up things that quite obviously never occurred. Perhaps he does it because he likes to tell stories, perhaps it's because it helps inflate his ego and he thinks it makes him seem sympathetic, a personality aspect that he generally seems to lack.
To be sure, the prospect of returning the remains of American soldiers lost in battle is a good thing. Furthermore, it's always good news when families can be given the closure that comes with being able to bid a final farewell to someone lost in war and those soldiers can be given the honors they are entitled to by military tradition. This isn't just an issue with respect to the Korean War, of course, but also the Vietnam War and in that regard, we've been working together with the governments of Vietnam, Laos, and Cambodia to locate and recover the remains of American troops for some time now. If this agreement means that the previously closed areas of North Korea where American remains might be found can be searched to determine if American remains can be located and returned home, then that is a positive development that the President deserves credit for. That doesn't explain, though, why the President feels the need to make up stories like this. Getting North Korean cooperation on this issue, assuming it actually happens, is a good thing in and of itself. There's no need to embellish the accomplishment with claims that are obviously not true.