U.S. And Germany Play Soccer! In Space!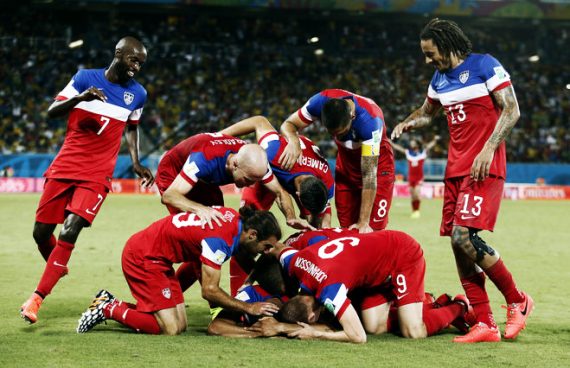 One day before the U.S. and Germany meet in the World Cup, American and German astronauts got in a little game of their own:
To help celebrate the upcoming match, NASA  released a video of the three astronauts showing off their soccer skills in zero gravity. The video features some upside down kicks, a header, and some sideline cheering action from the station's robot astronaut,Robonaut 2.

In addition to their own game, the astronauts have their own personal stakes on Thursday's match.

"If the U.S. wins, these guys are going to draw a little U.S. flag on my head, but I think if Germany wins these guys should have to shave their heads. Either way I'm looking forward to the game. It's going to be fun," Gerst said in a press release.
The game, excuse me the match, starts at Noon Eastern Time, and if the ratings for the U.S.-Portugal match are any indication a lot of people are going to be unproductive today. Alternatively, Jurgen Klinssman, the German coach of the U.S. Men's National Team, has written an excuse letter for all of you: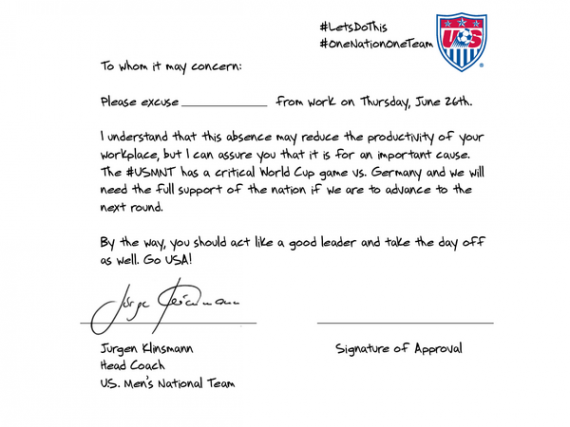 Here's the NASA video: