U.S. Planes Have Flown 3,475 Sorties Since Libya Mission Was Handed Over To NATO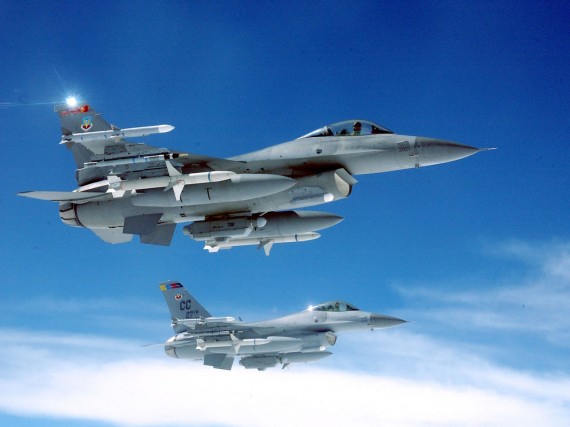 The Navy Times reports that American forces have been involved in operations over Libya to a far greater extent than the Obama Administration's representations have led us to believe:
Air Force and Navy aircraft are still flying hundreds of strike missions over Libya despite the Obama administration's claim that American forces are playing only a limited support role in the NATO operation.

An Africa Command (AFRICOM) spokeswoman confirmed Wednesday that since NATO's Operation Unified Protector (OUP) took over from the American-led Operation Odyssey Dawn on March 31, the U.S. military has flown hundreds of strike sorties. Previously, Washington had claimed that it was mostly providing intelligence, surveillance and reconnaissance (ISR) and tanker support to NATO forces operating over Libya.

"U.S. aircraft continue to fly support [ISR and refueling] missions, as well as strike sorties under NATO tasking," AFRICOM spokeswoman Nicole Dalrymple said in an emailed statement. "As of today, and since 31 March, the U.S. has flown a total of 3,475 sorties in support of OUP. Of those, 801 were strike sorties, 132 of which actually dropped ordnance."

A White House report on Libya sent to Congress on June 15 says that "American strikes are limited to the suppression of enemy air defense and occasional strikes by unmanned Predator UAVs against a specific set of targets." The report also says the U.S. provides an "alert strike package."

Dalrymple named the Air Force's F-16CJ and Navy's EA-18G Growler electronic attack aircraft as the primary platforms that have been suppressing enemy air defenses.

However, those F-16s are not solely drawn from units based in Spangdahlem, Germany, or Aviano, Italy. The service has reportedly deployed U.S.-based units to Europe to conduct these operations.

Earlier this month, Malta Today reported that two F-16s from the 77th Fighter Squadron, 20th Fighter Wing, made emergency landings on the island. The 20th Fighter Wing is based at Shaw Air Force Base, S.C.
But remember, we're not "engaged in hostilities" over there.