UAW Strikes Widen as Biden Signals Support
The President and his predecessor are heading to Detroit.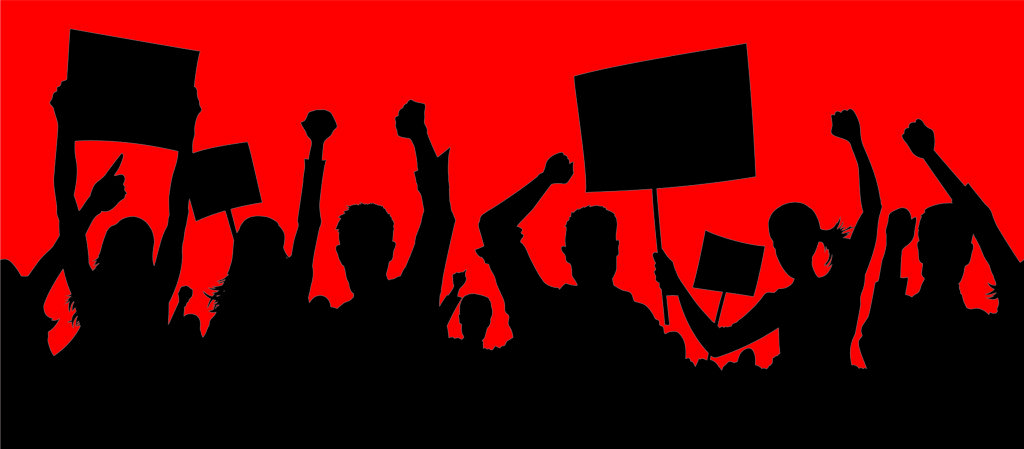 NPR ("UAW significantly ramps up strikes against GM and Stellantis — but not Ford"):
The United Auto Workers union will expand its strike against two of the Big Three automakers, ramping up pressure on the companies to reach deals on new contracts — with President Biden set to join the historic strike in an extraordinary move of support.

UAW workers at 38 GM and Stellantis parts distributions centers, spread across 20 states, walked off the job at 12 p.m. ET on Friday after UAW President Shawn Fain said the two companies had failed to budge on key issues in ongoing talks for a new contract.

Fain said the union would not expand its strike against Ford, citing progress on its talks with the automaker, although an existing strike at a plant in Wayne, Mich., would continue.

[…]

Fain also invited President Biden to join workers on the picket line — and Biden later confirmed he would travel to Michigan next week.

"Tuesday, I'll go to Michigan to join the picket line and stand in solidarity with the men and women of UAW as they fight for a fair share of the value they helped create," Biden tweeted on X, formerly known as Twitter.

"It's time for a win-win agreement that keeps American auto manufacturing thriving with well-paid UAW jobs."

Former President Donald Trump – the front-runner in the GOP primary race — has also said he plans to go to Detroit next week.

Roughly 5,600 workers at GM and Stellantis distribution centers across the country will join the approximately 13,000 employees at three Midwest auto plants who were the first to walk off the job last week, when the union's contracts with the automakers expired.

This latest expansion will strategically hit GM and Stellantis facilities that supply car parts to dealerships. It also spotlights the two-tier wage system that the UAW is fighting to eliminate, as some workers at these parts distrubution centers have a lower maximum pay rate than workers elsewhere.

Fain's so-called "stand up" strike strategy is intended to keep Ford, General Motors and Stellantis on their toes with sudden, targeted strikes at strategic locations, rather than having all of the nearly 150,000 UAW auto workers walk off their jobs at once.
This, naturally, raises the question of why the automakers don't simply lock out the UAW-organized workers everywhere rather than allowing the union to do selective damage. They have, but only sporadically:
The automakers have responded with temporary layoffs, blaming the supply disruptions caused by the strikes.

General Motors has temporarily laid off most of the approximately 2,000 unionized workers at its Fairfax assembly plant in Kansas as a result of the ongoing UAW strikes. The other two companies have also announced temporary layoffs at a smaller scale.

So far, the companies have failed to present wage offers that the union sees as adequate, though the automakers say they've put generous offers on the table.
POLITICO ("Biden to join the picket line in UAW strike") expands on the President's gesture:
His decision to stand alongside the striking workers represents perhaps the most significant display of union solidarity ever by a sitting president. Biden's announcement comes a week after he expressed solidarity with the UAW and said he "understand[s] the workers' frustration."

The announcement of his trip was seen as a seismic moment within certain segments of the labor community. "Pretty hard-core," said one union adviser, who spoke anonymously because they were not authorized to speak publicly.

Biden had earlier attempted to send acting Labor Secretary Julie Su and senior adviser Gene Sperling, who has been the White House's point person throughout the negotiations, to Detroit to assist with negotiations. However, the administration subsequently stood down following conversations with the union. Press secretary Karine Jean-Pierre said earlier Friday it was a "mutually agreed upon decision."

The president's plans come as some Democrats have begun to question his response to the strike, recognizing that he needs the full backing of union workers in his presidential reelection bid.
As for Trump:
Former President Donald Trump also has plans to visit Michigan next week. Despite backlash from Fain, the leading candidate in the Republican presidential primary will visit current and former workers next Wednesday — the same day his competitors in the field take the debate stage in California. A person familiar with Trump's plans said that he is "unlikely to go to the picket line" but that such a stop "has not been ruled in or out."

Jason Miller, a spokesperson for Trump, criticized Biden's decision to go to Detroit in his own post on X.

"The only reason Biden is going to Michigan on Tuesday is because President Trump announced he is going on Wednesday," Miller wrote.
One suspects UAW workers already have a pretty strong preference between Biden and Trump that's unlikely to change based on these photo ops. Given that car prices are already radically higher than they were when he took office, I'm a bit surprised that Biden is doubling down in his active support for the union. There are far more voters who will be angry that they're having to pay yet more—both because of the short-term supply issues and longer-term pass-alongs once a settlement is reached—than there are auto workers who will benefit.
The UAW demands seem absurd in the face of the larger economy, especially since the Big Three have to compete not only against foreign imports but non-union American workers in so-called right to work states. But the manufacturers have done a horrendously poor job of messaging. We know what the UAW is demanding but have no idea what the counter-offers are. Given that the strikers are already earning considerably more than comparably-skilled workers elsewhere in the economy, that seems unwise.