Unequal Medical Treatment
Vice President Harris gets better care than the average American. Cue the outrage!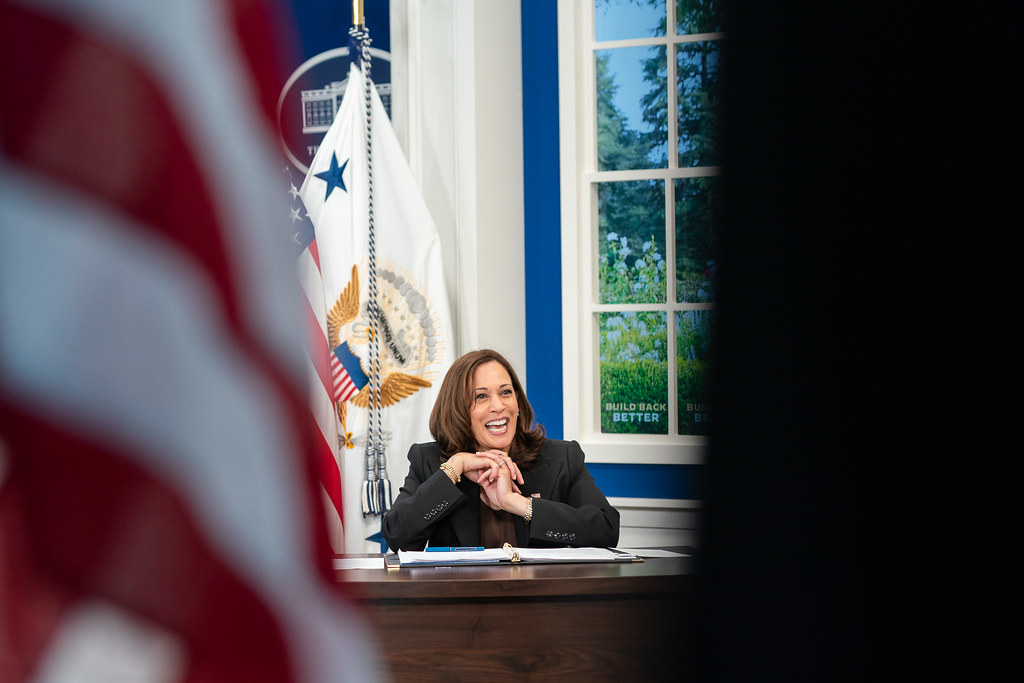 Mother Jones' Pema Levy wonders "Does Politico Know Who Kamala Harris Is?"
Vice President Kamala Harris tested positive for Covid on Tuesday, and Politico wants to know why she is receiving top-of-the-line health care to treat it. Yesterday's "West Wing Playbook" newsletter dedicated many paragraphs to pondering medical ethics and why Harris is taking Paxlovid, a highly effective new retroviral medication for Covid-19. But a good answer is only six words long: BECAUSE SHE IS THE VICE PRESIDENT!

Harris is the next in line to run the most powerful country in the world. She is also infected with a virus that can cause short and longterm illness, even in people who are healthy and vaccinated. So why wouldn't she and her doctors take all possible precautions? Paxlovid is available with a prescription from a doctor for those at high risk of developing a severe case of Covid-19. Is the vice president an obese, diabetic octogenarian? No, but neither is she a 25-year-old athlete. Most importantly, she needs to be able to run the country at a moment's notice. 

Still, Politico wants to know "Why did Kamala take the Pfizer pill?" even though she is, as far as we know, asymptomatic. The newsletter quotes doctors who question the prescription:

"Why," asked JONATHAN REINER, professor of medicine and surgery at George Washington University School of Medicine & Health Sciences, "would you give Paxlovid to someone without symptoms?"

Um, perhaps because she is the vice president?

Politico also contrasts Harris' speedy access to Paxlovid with the difficulty many ordinary Americans have had accessing it: 

…medical ethicists argued that the moral rationalization for giving Harris the medication only underscores how unfair the system is.

"It's what I make of the American health care system—better to be rich and connected," said ARTHUR CAPLAN, a New York University professor of medical ethics.

Harris' speedy access to Paxlovid sharply contrasts with the rest of the country's ability to get it. The sheer logistics of finagling a prescription, and then finding the pills within days of symptom onset, has complicated the drug's rollout after it was first authorized in December.

Yes, some people still have trouble getting Paxlovid. Yes, health care is better for the rich. Does that mean the vice president should not receive high-quality medical care? No—because she is the vice president. 
People are seriously debating this but . . . yeah. This seems like a no-brainer to me. I'm not Harris' biggest fan but she's the Vice President of the United States. She's one 79-year-old heartbeat away from being the Leader of the Free World during multiple overlapping global crises. We should probably take every reasonable precaution to ensure her health and well-being.
When former President Trump came down with COVID, he was helicoptered to Walter Reed and given experimental treatments. These options were, to say the least, not available to the ordinary American. Yet, even though he was an absolutely horrible President and I'd have very much preferred to have Mike Pence in charge instead, it never occurred to me that we shouldn't have pulled out all the stops to save him. Because he was the President of the United States.
Hell, few questioned how it was that the hundred-odd players and coaches on dozens of college football teams were able to secure daily COVID testing in the fall of 2020, when said tests were hard to come by for hospitals. It turns out that, where there's money, there's a way.