US Airstrikes Weaken ISIS, Strengthen Militias
Massive US intervention has for now liberated Amerli, averting humanitarian disaster. Another crisis looms.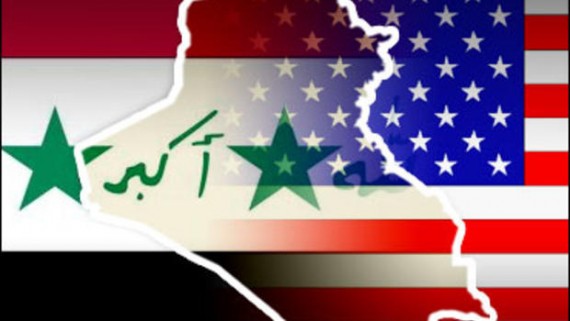 Massive US intervention has for now liberated Amerli, averting humanitarian disaster. Another crisis looms.
WaPo ("U.S. airstrikes help Iraqi forces break Islamic State's siege"):
Iraqi troops and militias aided by U.S. airstrikes broke through a two-month siege of the town of Amerli on Sunday, opening up a humanitarian corridor to thousands of Shiite Turkmen who had been trapped by Sunni militants and deprived of food, water, and medicine.

"Amerli has been liberated," said Mahdi Taqi, a local official who spoke by phone from inside the town after the army had entered. "There is so much joy and people are cheering in the streets."

Sunni militants from the Islamic State group, which seized much of northern Iraq in June, had surrounded Amerli, cutting off access to supplies and electricity.

Residents struggled to fight off the militants, but were beginning to die of hunger and disease.

The United Nations Special Representative to Iraq, Nickolay Mladenov, last week warned of an impending "massacre" should Islamic State fighters breach the town.

But a short series of U.S. air strikes on Saturday night appeared to quickly tilt the balance in favor of Iraqi government forces.

The three strikes, plus two more on Sunday, were accompanied by humanitarian aid drops by American, British, French and Australian aircraft, the Pentagon said in a statement.

"These operations will be limited in their scope and duration as necessary to address this emerging humanitarian crisis and protect the civilians trapped in Amirli," the Pentagon said.

The United States has carried out 120 strikes in northern Iraq since early August. But the Amerli strikes marked the second time this month that the Pentagon has intervened militarily to prevent a jihadist attack on thousands of trapped civilians.

Earlier in August, the U.S. military carried out limited airstrikes and humanitarian aid drops to help Kurdish pesh merga forces open a humanitarian corridor to thousands of members of Iraq's Yazidi religious minority, who were trapped by the militants on a mountain range in western Iraq.

The long-suffering residents of Amerli, an impoverished farming hamlet, and members of the country's Shiite majority, had accused Washington of employing a double standard in helping the Yazidis, while Amerli's siege dragged on for more than two months.
It's unlikely that this will turn the tide against IS(*) or that Iraqi government forces will be able to handle it from here, thus allowing an end to US operations. Still, averting two different humanitarian tragedies in the space of a month through air strikes alone, without the loss of a single American life, is quite an accomplishment. Alas, given the history, no good deed will go unpunished.
But the presence of Shiite militias battling their way through nearby Sunni towns also underscored the potential for revenge attacks, Sunni political leaders and local residents said Sunday.

At least three of Iraq's most notorious Shiite militias, which fought U.S. forces and killed thousands Sunni civilians during the eight-year U.S. occupation of Iraq, are playing a lead role in the ground offensive.

"I'm happy that the siege has been broken, but I would have been happier if it was achieved by the military alone, and not by the militias," said Emtashar al-Samarra, a Sunni member of parliament from Salahuddin, the province where Amerli is located.

"Our main concern now is that these militias, empowered, will punish innocent Sunni people for crimes committed by daaish," said Samarra, using an Arabic acronym for the Islamic State.
Which crimes?
Since the rise of the Islamic State, rights groups have accused the Shiite militias of reviving old tactics of killing and kidnapping Sunnis, a practice that defined Iraq's worst period of sectarian bloodletting in 2006 and 2007.

The Islamic State, which has used car bombs and suicide bombers in attacks on Shiite civilians and security forces, has claimed to have executed thousands of Shiites since seizing control of the northern city of Mosul and other territory in June.
So, it's quite likely the cycle will continue. Will the US feel compelled to intervene to stop Shiite-on-Sunni violence? If so, it's unlikely that airpower will be very effective in discriminating between the two.