VDOT Proposes Gouging E-ZPass Customers
The Virginia Department of Transportation is seeking to raise money for toll roads through a user tax on their best customers.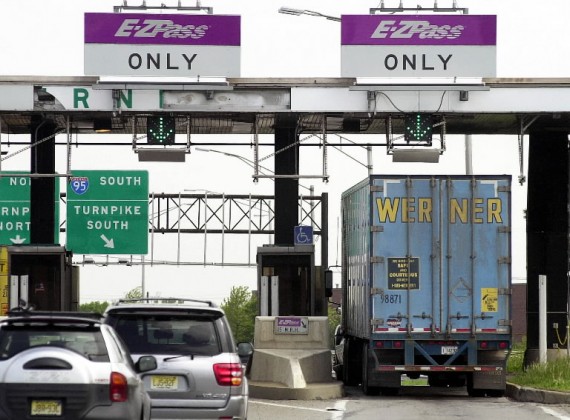 The Virginia Department of Transportation (VDOT) is seeking to raise money for toll roads in Northern Virginia through a user tax of the electronic payment service E-ZPass. Here's a notice they emailed me:
With Virginia's E-ZPass program doubling over the next several years as new toll roads open, the Virginia Department of Transportation (VDOT) is proposing a monthly fee of about $1 per transponder to pay for administrative and operations costs.

VDOT has the utmost understanding that E-ZPass operations brings convenience and efficiency to toll operations.  E-ZPass allows for electronic toll collection at Virginia toll facilities and lessens the need for manual collection.  However, there is a cost to providing the service to the participating toll facilities, most of which are not operated by VDOT.  The Virginia E-ZPass program is being expanded to support several new toll facilities scheduled or expected to be opened over the next few years.  The cost associated with the enhanced distribution and specialized services for the new facilities and additional transponders requires a new business model.

The proposed monthly fee would cover costs for:

•       Buying nearly one-half million transponders
•       Implementing a retail program where transponders can be obtained at various stores in Northern Virginia and eventually Hampton Roads
•       Providing service at select DMV locations
•       Upgrading information technology to accommodate the expanded program
•       Account management and processing of toll transactions (managing billing of all transactions)
•       Customer service and the operations of three customer service centers

The fee would also help control costs and manage the selection and demand for E-ZPass transponders.  The fee would be regularly evaluated to ensure that the charge is generating just enough revenue to maintain and operate the program without generating excess revenues above expenses.
While I was a regular user of the Dulles Toll Road and the Dulles Greenway when I lived in Loudoun County some years back, I'm now an infrequent user of E-ZPass and would certainly quit using the program if this increase were passed. While $12 a year is negligible, I simply don't get $12 worth of convenience since I seldom use the toll roads.
Regardless, this strikes me as short-sighted. While it no doubt costs money to maintain the system, it's surely cheaper than staffing lanes with human beings, who presumably demand salaries, benefits, vacation time, and so forth.  That's why banks don't charge customers for the privilege of using their ATMs*, even though they're convenient for customers to use and expensive for banks to install and operate. Indeed, banks are increasingly charging a fee for using human tellers.
If E-ZPass is indeed analogous to ATMs, VDOT should be encouraging more people to get E-ZPass transponders, not trying to skim money from its customers who use them. Indeed, the goal should be to reduce the number of manned lanes to one or two per road, with the vast number of customers paying electronically. This would also likely lower the administrative costs of operating E-ZPass lanes.
__________
*Customers of other banks, of course, are a different story.