Walker has 2-Point in Edge in GA Senate Poll
Partisanship may overcome poor candidate quality.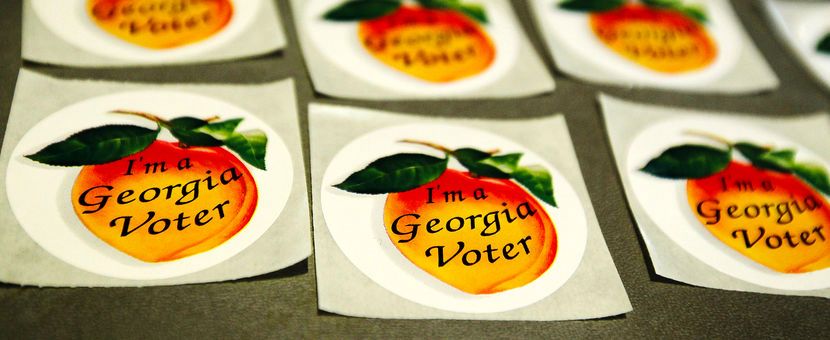 Emerson College Polling reports their newest results: Georgia 2022: Walker Holds Two-Point Lead Over Warnock in Tight Senate Race; Kemp Leads Abrams by Four.
The latest Emerson College Polling survey of the Georgia general election finds Senator Raphael Warnock trailing his Republican opponent, Herschel Walker by two points, 44% to 46%. Four percent plan to vote for someone else and 7% are undecided. Regardless of whom they support, 53% expect the incumbent Senator Warnock to win while 47% expect Walker to win. This reflects a tightening of the race since April, when the Emerson College poll had Walker ahead 49% to 45%.
The results for the gubernatorial contest are similar:
In the gubernatorial 2018 re-match, 48% plan to support Governor Brian Kemp, 44% plan to support Stacey Abrams, 6% plan to vote for someone else, and 2% are undecided. The majority of Georgia voters (58%) expect Kemp to win whereas 42% expect Abrams to win.
Strikingly, Walker maintains a majority positive image with the roughly half of the state's voters.
Exactly half of Georgia voters have a very (27%) or somewhat (22%) favorable view of Herschel Walker, while 46% have a somewhat (8%) or very (38%) unfavorable view of Walker. Forty-seven percent have a very (41%) or somewhat (7%) favorable view of Senator Warnock, while 46% have a somewhat (6%) or very (40%) unfavorable view of Warnock.
This is striking given Walker's general inability to speak coherently about politics, not to mention his poor business record and the numerous revelations about previously undisclosed children. As we move into the actual campaign season and people pay more attention we will be able to see if his massive pool of UGA football goodwill can continue to overcome these difficulties.

it is further striking how partisanship leads to almost half the state having an unfavorable view of a pastor. Such is politics.
And, of course, the overall partisan lean of the state combined with the mid-term context may be all Walker needs to win.
Overall, we are about to see how far partisan-ID combined with name recognition can overcome a very poor quality candidate.