War on Murder or War on Drugs: Pick One
Stony Brook finance prof Noah Smith writes, "The Single Best Anti-Gun-Death Policy? Ending the Drug War."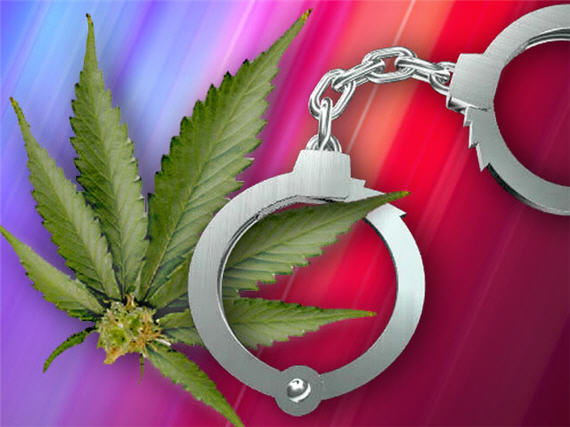 Stony Brook finance prof Noah Smith writes, "The Single Best Anti-Gun-Death Policy? Ending the Drug War." After several paragraphs explaining why, even though he supports them, no plausible gun control measure will have a major impact on the murder rate, he turns to his thesis.
Reliable statistics on the number of drug-related murders in the United States are hard to come by. A 1994 Department of Justice report suggested that between a third and a half of U.S. homicides were drug-related, while a recent Center for Disease Control study found that the rate varied between 5% and 25% (a 2002 Bureau of Justice report splits the difference). Part of this variance is that "drug-related" murders are hard to define. There are murders committed by people on drugs, murders committed by addicts to get money for drugs, turf-war murders by drug suppliers, and murders committed by gangs whose principal source of income is drug sales.

But very few would argue that the illegal drug trade is a significant cause of murders. This is a straightforward result of America's three-decade-long "drug war." Legal bans on drug sales lead to a vacuum in legal regulation; instead of going to court, drug suppliers settle their disputes by shooting each other. Meanwhile, interdiction efforts raise the price of drugs by curbing supply, making local drug supply monopolies (i.e., gang turf) a rich prize to be fought over. And stuffing our overcrowded prisons full of harmless, hapless drug addicts forces us to give accelerated parole to hardened killers.

Ending the drug war would involve reducing all of these incentives to murder. Treating addicts in hospitals and rehab centers, instead of sticking them in prisons, would reduce demand for drugs, lowering the price and starving gangs of income while reducing their incentive to wage turf wars. Decriminalization would relieve pressure on our prison system, allowing us to focus on keeping violent people off the streets instead of pointlessly punishing drug users for destroying their own health. And full legalization of recreational marijuana — which is already proceeding quickly among the states, but is still foolishly opposed by the Obama administration — is an obvious first step.

In other words, yes, gun control is good. BUT don't expect it to be a panacea for America's gun violence problem. If we really want to save some of those 9,000 people, we need to end the self-destructive, failed drug policies that have turned us into a prison state and turned many of our cities into war zones.
Now, this can likely be filed into the category of 'The solution to this problem everyone's currently focused on is my pre-existing policy preference." But Smith is surely right that a significant chunk of our murders—and of other major crimes, for that matter—are directly attributable to the prohibition on certain drugs.