Water, Poverty, and Saber-Rattling in North Africa
As if the region didn't have enough problems.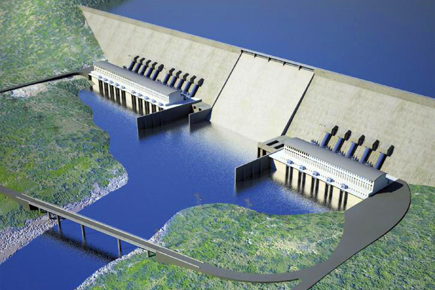 Imagine you were the leaders of a very poor country. Imagine that your country is underdeveloped, mostly agricultural, and the price of its primary export crop has experienced rapidly dwindling prices, at least partially due to worldwide over-production. Imagine that you do have rivers that can be dammed to produce hydroelectric power and that your neighbors need power. Now imagine that one of your neighbors, the regional superpower, is highly dependent on the river that you're planning to dam for supplying its own farmers and your neighbor is having trouble producing enough food for its growing population as it is. That's the situation in North Africa and why Egypt is rattling its saber at Ethiopia:
Egyptian President Mohammed Morsi has said "all options are open" to deal with any threat to his country's water supply posed by an Ethiopian dam.

Mr Morsi said he was not "calling for war", but that he would not allow Egypt's water supply to be endangered.

Egypt was apparently caught by surprise when Ethiopia started diverting the Blue Nile last month, amid works to construct a hydroelectric dam.

The river is a tributary of the Nile, on which Egypt is heavily dependent.

The Great Ethiopian Renaissance Dam is a $4.7bn (£3.1bn) project that Ethiopia says will eventually provide 6,000 megawatts of power.

It says the Blue Nile will be slightly diverted but will then be able to follow its natural course.

"Egypt's water security cannot be violated at all," Mr Morsi said on Monday. "As president of the state, I confirm to you that all options are open."

"If Egypt is the Nile's gift, then the Nile is a gift to Egypt," he said, quoting popular sayings about the river in an emotive televised speech.
If it starts a war with poor little Ethiopia, Egypt may find itself very short on support. The relationship between Egypt and the United States has chilled. The primary contractor for the dam is an Italian company so there's potential NATO involvement. The project is rumored to be funded largely by Chinese banks. My inference is that the Chinese want to sell the power generation equipment that will be used in the dam.
Still, it's potentially a very dangerous situation. Beyond Egypt's worries about the loss of Nile water Morsi really needs to distract Egyptian public opinion away from his own shortcomings. Wars that nobody wanted have started before over a lot less.
The picture above is an artist's rendering of the Grand Ethiopian Renaissance Dam.